5 Healthy Dinner Ideas for the Whole Family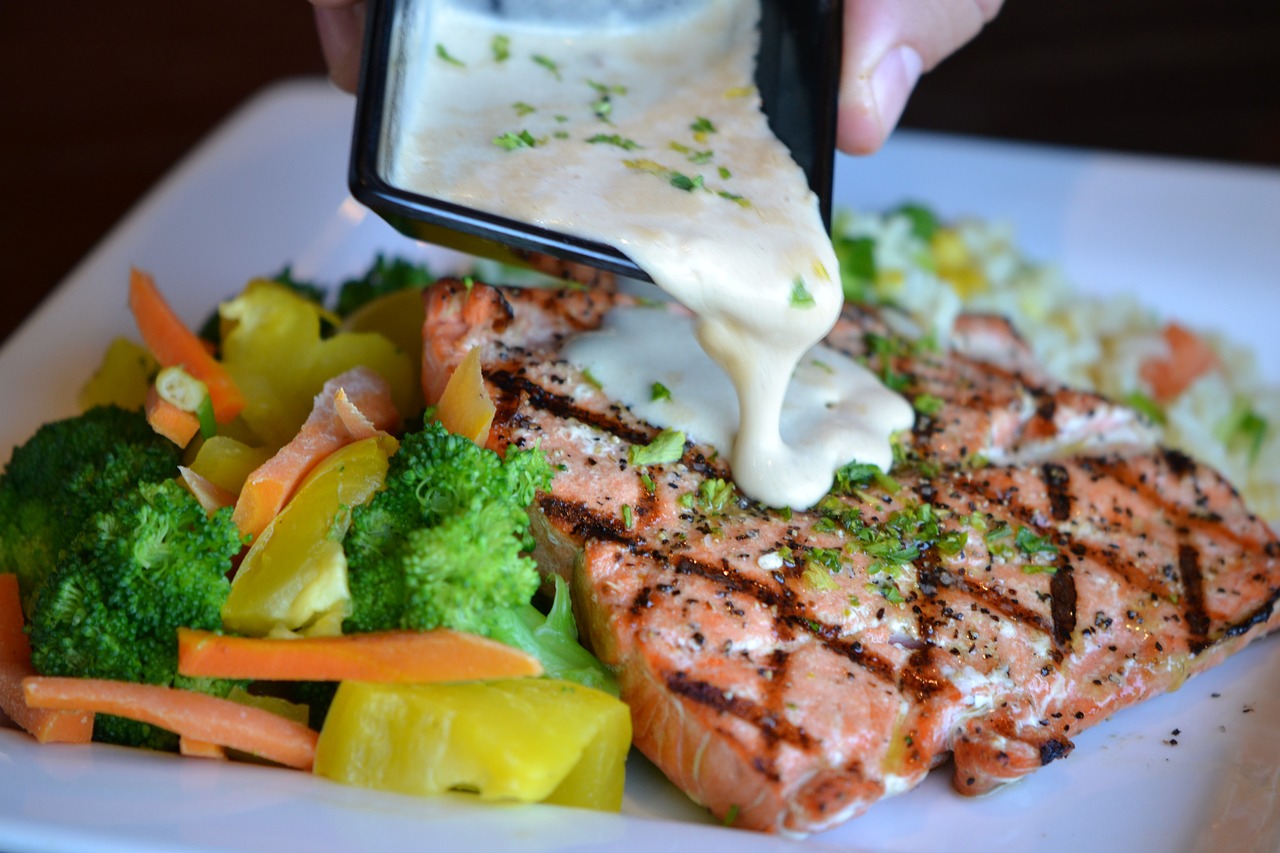 Dinner time can be a challenge for families trying to eat healthily. It seems like there are never enough hours in the day to get everything done, let alone cook a nutritious meal. But it is crucial to make time for dinner, especially if you want your family to stay healthy. Here are five healthy dinner ideas that will please even the pickiest of eaters:
Spaghetti and Meatballs
Spaghetti and meatballs are a classic Italian dish that is easy to make and perfect for picky eaters. It's also quick, which makes it great if you're running late or in a hurry.
The key here is using whole wheat pasta instead of white flour pasta. You can also use lean ground turkey instead of ground beef or pork. Also, low-fat cheese options like part-skim ricotta cheese (use the same amount listed on the box when substituting).
Add extra veggies like onion, bell peppers, mushrooms, and garlic cloves. The sauce disguises these, so even picky eaters won't know they're eating them.
Use a jar of Prego Italian Sauce, which you can find at most grocery stores. It's already got a great flavor and is low in calories. Plus, it has added vegetables like tomatoes, onions, and garlic.
If you want to make your sauce, that's also an option. Make sure there are plenty of veggies in there for added health benefits. Combine lean ground beef with some bread crumbs, Parmesan cheese, egg whites, parsley flakes, and sea salt to make meatballs. Mix everything well and then form it into small balls.
Grilled Cheese and Tomato Soup
This is another classic dish perfect for kids (and adults too). For the grilled cheese, use whole grain bread and American or cheddar cheese slices. You can also add some veggies like onion, tomato, or bell pepper. Grill the sandwich on a panini press or use a regular frying pan.
For the soup, use Campbell's Healthy Request Tomato Soup. It has less sodium than its regular soups, and it's also gluten-free.
You could also make your tomato soup using canned tomatoes, vegetable broth, and diced onions/garlic cloves. Serve the grilled cheese with fruit like apple slices or grapes and the tomato soup with some whole-grain crackers for a complete meal.
Grilled Salmon
Salmon is a significant source of protein and omega fatty acids, necessary for healthy skin, hair, and nails. It's also an excellent source of vitamin D, selenium, and B vitamins.
For the grilled salmon, use wild Alaskan salmon—it has a higher omega-fatty acid content than farmed salmon. The best way to cook salmon is on the grill—make sure you don't overcook it, or it will be dry.
Also, you can use wild sockeye salmon. It has the highest omega-fatty acid content of any fish. It's also better for you because it is low in mercury and other toxins in farmed fish like Atlantic salmon.
If you don't have access to a grill, try pan-frying your sockeye fillets with olive oil over medium heat until golden brown. To make it even healthier, serve your grilled salmon with steamed or roasted veggies like broccoli florets or asparagus spears.
Toss them in some olive oil before putting them into an oven heated at 400 degrees F for 15 minutes. Add salt and pepper to taste after they come out of the oven. For a side dish, try brown rice or quinoa. Both are whole grain options that are high in fiber and protein.
Baked Chicken
Chicken is an excellent source of protein, which helps build muscle and keeps you feeling full longer. It's also low in fat, so it won't make you gain weight like red meat can do. For the baked chicken, use skinless, boneless breast to reduce calories even more.
You can either marinate your chicken or season with salt/pepper before baking at 400 degrees F for about 25 minutes (depending on thickness). I like to serve mine with roasted asparagus spears (see above) and brown rice or quinoa on the side—both are excellent sources of fiber and protein.
For added flavor, add some lemon zest to your marinade along with some fresh herbs like rosemary, oregano, and thyme.
You could also use skinless, boneless thighs for this recipe if you prefer dark meat over white meat. Add an extra five minutes of cooking time because they have more fat than breast, so it takes longer to cook all the way through.
Turkey Burger
Turkey burgers are a great alternative to beef burgers—they're lower in fat and calories but still high in protein. I like to use ground turkey breast for my burgers because it has the least fat. You can grill or broil your burger patty, make sure you don't overcook it, or it will be dry.
You can also add some veggies to your burger mix. Good options are onion, diced bell pepper, spinach leaves, and shredded carrots. Adding these veggies makes the burger more nutritious and helps keep them moist while cooking.
Try using Ezekiel bread or an English muffin instead of regular hamburger buns for a bun option. These are two great options for people who can't have gluten or wheat products.
Final Thought
Healthy eating can be easy and delicious if you know the suitable recipes. These five healthy dinner ideas for the whole family will please everyone's taste buds. There are plenty of options out there that will help you eat healthier without sacrificing flavor.