5 Reasons the Private Jet Industry is Sky Rocketing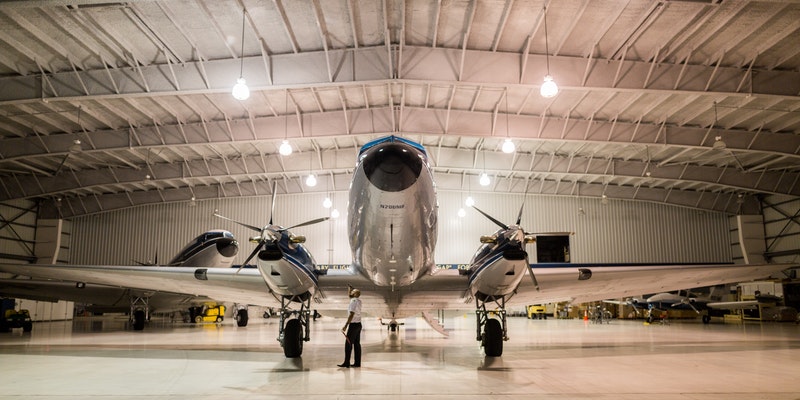 For a long time, the private jet industry was only available for the wealthy. However, this trend is changing, and now it's becoming more available and more people are venturing into private jet travel. You do not need to own a private jet to experience luxury. You can use a charter company. Private jets offer convenience and safety, prompting many people to opt for this mode of travel. Here are five reasons the private jet industry is skyrocketing.
Safety
Since the onset of the COVID-19 pandemic, the private jet industry has skyrocketed as more people abandoned commercial flying for the perceived safety offered by private jets. This move also aimed at limiting exposure to COVID-19. There was also a wealth boom during the pandemic, increasing the customer base for private jet travel.
Time-Saving
Air travel is the fastest mode of transport over long distances, and taking a private jet can significantly save time. When using private jet travel, you can save time that you would otherwise spend dealing with checking in and security checks at the airport. Commercial travel is also characterized by loading delays and baggage handling, which takes a lot of time. You have to arrive at the airport hours early just to catch your flight.
Private jets allow you to get to meetings on time, and reducing the downtime can be invaluable. You can board, land, and get going with your schedule and use the time saving to increase your productivity. You don't have to worry about missing your flight as the schedule of the private jet will adjust to meet your needs. More people are realizing the benefits of saving time and opting to use private jets for their commute.
Private jets are also faster than commercial planes since they can climb higher altitudes above traffic and fly more direct routes. You won't waste time on layovers, and if the private jet has enough fuel capacity, you can travel non-stop.
Cost Savings
The cost of chartering a private jet has become affordable, attracting more people. For example, you can rent a private jet to Aspen to admire the gorgeous landscape and the fresh mountain air at reasonable prices. You can estimate the cost by looking at quotes for standard routes.
Private jet travel can be more expensive than buying tickets for a commercial plane, but you can enjoy long-term cost savings. When you are a frequent traveler and need to travel to multiple cities or countries, you can save a lot of money by using private jets. Traveling commercial means, you will have to take a couple of days to travel back and forth and pay for hotels and meals. With a private jet, you can reduce the number of days you travel and save on travel and accommodation costs.
Convenience
Using a private plane is convenient and gives the privacy to do your work while traveling. You can have a work office or hold meetings in the air. You are also in control of your travel and avoid the inconveniences of commercial travel. You can order your own meals and drink as you enjoy entertainment in the private jet. This can help to reduce anxiety while traveling and increase your comfort.
Private jets are also pet-friendly, and you can bring along your pet on your travels. Private jets also have fewer restrictions and have access to more airports than commercial planes. This is because they require shorter runways to land and take off, meaning you can land closer to your destination. You can also delay or reroute your flight to travel to a different destination in case of emergencies.
Increased Travel
Private travel has increased, and most providers are experiencing more demand as the rich seek to travel more as the pandemic restrictions ease. Business executives and wealthy families are looking to travel to destinations previously banned during the pandemic. Now that most countries in Europe are opening up, the demand for private planes is ramping up.
It's undeniable that private jets have a lot of benefits, and more people are adopting this mode of travel. Plane manufacturers are also taking advantage of the situation and engineering new planes to meet the skyrocketing demand.