5 Benefits Of Waterfront Homes For Big Families
Home is where the family's heart is. After every tiring day at work, in school and in all the responsibilities you have to attend to, at the end of the day, it's always calming and relieving to go home to your lovely family inside your pleasant home.
Every husband and wife dream of providing a delightful shelter for both of them and the family they are going to build or will build in the future. Of course, before anything else, a house is necessary for the whole family's well being. It is a basic need.
Fortunately, there are many locations where you can establish your house, and one of the not-so-common but famous ones is the beach. Yes, waterfront homes are amazing, and they offer a different kind of family life. Specifically, if you have a big family and a beach home, you get a good combination!
Find out why with this list of 5 advantages that your big family gets from owning a waterfront home!
1 – VAST OUTDOOR SPACE
When the quantity is big, the storage must be big enough to store stuff. That's the same thing when it comes to humans. Let's say you have a big family of around 6 people plus your extended relatives and also your housekeepers and pets. One of the positive things about having a beach home is that you have vast outdoor space where you can stay anytime.
That area is essential for kids to play and run around even with adults. In that way, your indoors would not be in danger of having broken objects and mishaps. The wide space by the beach or near it is a place where you can spend time with the entire team without needing to travel to parks and malls far from your place.
When kids are hampered from going outside the house because of the parents' fears and because of the roads' risks, their childhood is set just within the corners of their house. That affects a child's social skills and relationships from a young age. With a beach home, however, where people of all ages can safely stay outside the house since the beach or the house's veranda is a nice site to relax, kids can freely play and have fun. Adults just have to keep an eye on them so that they will not go further and to the waters without adult companions.
2 – NOT SUFFOCATING AT ALL
For some people, their house isn't the best place they want to be IN because they feel suffocated and boxed. Maybe it's because of the house's setting, interior designs, structure and whatever factor that does not go with the family members' liking and condition.
Beach homes offer a kind of living where you can inhale and exhale fresh air comfortably anytime and even from within your house. Especially if you really choose a house that has a distance of a few steps to and from the beach, that would be great!
What's more, when buying a beach home or building one, custom home builders or whosoever house building expert you hire will always suggest and create the house that has the top-rate qualities and conditions for one that is by the beach. Since they are professionals in the field, they know what a beach home requires. They will not recommend and make you a house where you will not be able to take advantage of the location's views and rejuvenating air. 
A beach home is a place where you and your little and big kids will absolutely love staying!
3 – REST HOUSE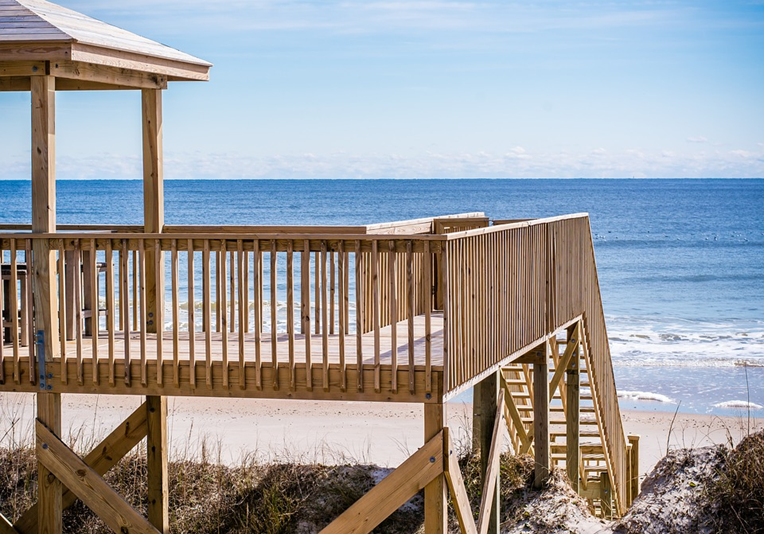 When you originally have one house in the city and have saved up for a second one, you might want to choose possessing a beach home! It's a really great idea, especially for a big family who has been tired for the week's or the month's tough tasks. You can have an instant rest house anytime you need!
What's very much pleasing and favorable about this is that the house and its surroundings are simply refreshing and unwinding even just by the sight of them. Sometimes, even when you take a rest while you're in the city, still, you don't get it fully because of distractions, noise and pollution around.
If you own a beach home, you are free to go there whenever you have time and when your body needs to. You won't need to go to expensive spas and hotels to get rested and pampered. Even right inside your house and for this case, even outside by the shore, you can have all the tranquility and breather you need. Resting in your beach home will never be like any other.
4 – VACATION SPOT WITHIN REACH
Who needs to go to far flung vacation spots when you have it just a few jumps away from your doorstep or when you have your own vacation house?! Well, that's another big boon of having a beach home! You have an on-the-spot vacay!
There's no need to even plan for months just to end up cancelling the trip over and over again; your beach home can be your instant vacation place! It's perfect for family outing and summer bonding! You won't need to pay for pricey entrance fees, cottage rates, restaurant food expenses and other charges since you're merely at home. Having a big family and going to public swimming areas do not really go perfectly well because of the financial costs, so having a vacation beach home would be hugely more practical.
5 – PERSONAL EVENTS PLACE
One of a big family's struggles, especially during the holidays, is looking for a spacious venue enough to contain them all. If you're part of them, you know it's not very easy, especially when it comes to family parties, grand reunions and other extensive celebrations.
With a personal beach home, you straightaway get a personal events place too! The beach is one of the most magical and breathtaking places to hold your special life events, both personal and family-related! The beach's scenic view in the morning and how the lights sparkle through their reflection from the sea are just mesmerizing. Whatever time of day it is, it is a precious time to have your significant family events done within your home by the waters or at the beach itself.
WATERFRONT HAPPINESS
A beach house would surely be helpful and beautiful for your family, whatever the size is! As for the big ones together with the extended family, it's an enormous strength and plus, and the ones mentioned above are just some of the reasons why!
Truly, nothing does it like beach homes.