Money-making Dental-related Jobs For Young People To Attend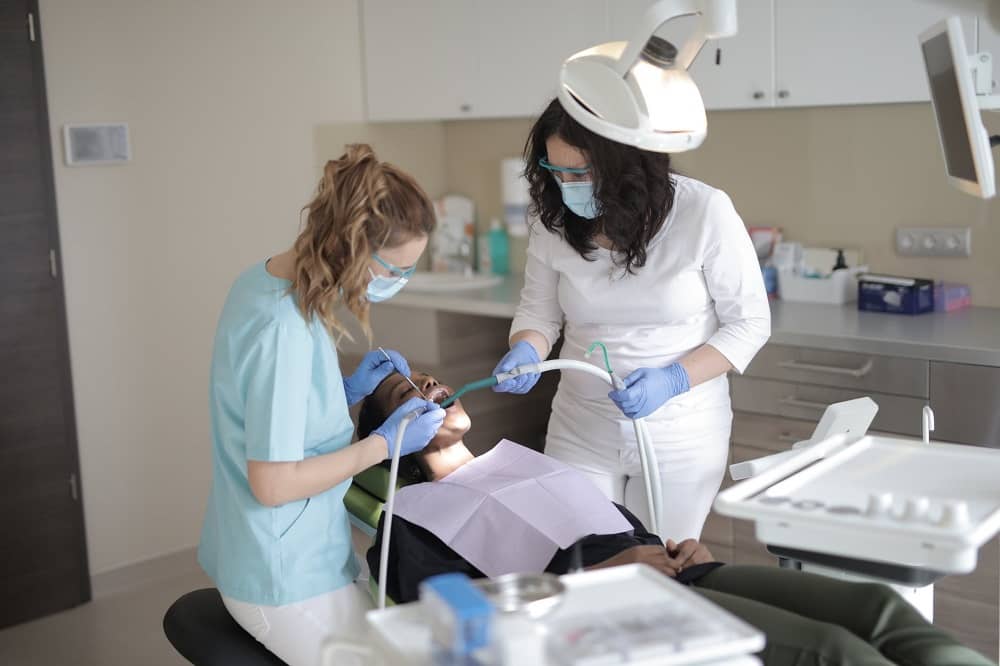 If you're looking for a rewarding career that is both interesting and financially rewarding, you should narrow your focus at an early age. Most jobs that are financially rewarding require years of training and personal development. Deciding what you'd like to pursue as your career should be done at an early age. This way you'll know which steps to take to reach the point where you envision yourself in two, three or five years from now. Working in the dental industry should be on the top of your list of jobs, so we'll discuss jobs in the dental industry.
The receptionist at a dental office
This is basically a typical administrative position, but with a twist. The person working at the front desk has to know the basic medical terminology and knowledge related to the dentist's line of work. Since this person will be in charge of answering the phone, they might be required to provide basic information about the procedures. Besides this, the receptions will schedule dental appointments, welcome patients coming for treatment and do their best to represent the dental office they work for.
Dental office biller
While receptions will keep track of all appointments and patients coming in, a medical biller will deal with any financial matters. Their job is to prepare invoices and bill patients for their procedures. They are in charge of updating patients' medical files with relevant personal and billing information. The person doing this job is expected to have knowledge in health administration, accounting and business management.
Dental assistant
Dental assistants are the dentist's right hand in any dental procedure. They will work side by side with different types of dentists, from children dentists to oral surgeons. The type of assistance they will perform will define the level of their expertise, education and experience. Nonetheless, a dental assistant has to know the details of each procedure to be able to prepare the instruments and assist the dentist. They are also expected to prepare the patient for a procedure by informing them of each step of the procedure, and aftercare.
Dental hygienist
A dental hygienist also works under the direct supervision of a dentist, but they are allowed to perform some minor procedures. Unlike a dental assistant whose job is to assist, dental hygienists can perform dental cleaning, oral exams and other standard procedures that help patients maintain dental hygiene. They can also educate patients on proper oral practices and answer all their questions. This position requires either a bachelor's degree or an accredited dental hygiene degree.
Dentist
The path to becoming a dentist lasts seven years in Australia, eight in the USA, and between five and six in Europe. So, if you envision yourself in the white coat and being referred to as a doctor, get ready to commit to this goal. But, after getting the necessary education, you will get a chance to work at a reputable dental clinic and perfect your skills. A dentist is someone who performs oral exams to determine the patient's dental health, diagnose any issues and suggest the right treatment. These treatments can range from preventative treatments, cosmetic dentistry to even treating snoring problems. Working as a dentist is a rewarding opportunity to constantly learn and try out new methods and procedures.
Periodontist
A dentist can also specialize in one area like periodontistry. The dentist who works as a periodontist has specialized in treating gums, preventing diseases affecting gums and the bone structure. They will not perform other dental procedures that are not related to their specialty. They will provide services like gingivectomy, treatments that restore gums and bone structure and others. Since In order to become a periodontist one has to be a dentist first, anyone interested in this role will have to spend a lot of time on education. But, any type of time investment in knowledge is always worth your time.
Surgeon
A dental surgeon is a dentist who also took the time to specialize in one area of dentistry. Oral surgeons perform dental procedures that require a surgical approach and expertise. They perform complicated tooth extractions, wisdom teeth removal, dental implants and other surgical procedures. They either work at a specialized dental office or at several dental offices whenever there's a need for their expertise.
Orthodontist
An orthodontist is a specialist who helps people straighten their teeth. An orthodontist knows which type of braces and orthodontic treatment will give their patients the smile they've always wanted. We can say that orthodontists are skilled at making people smile because they will straighten their teeth and give them a smile they've always wanted. This is an ongoing procedure because patients have to come to the dental office for regular checkups. During these checkups, the orthodontist will adjust their braces according to the goal they want to achieve with the orthodontic treatment.
We've listed the eight most common dental-related jobs young people can pursue. If one of these sounds exciting, you might have found your life's purpose.