Everything you Need to Know About Digital Business Cards in 2021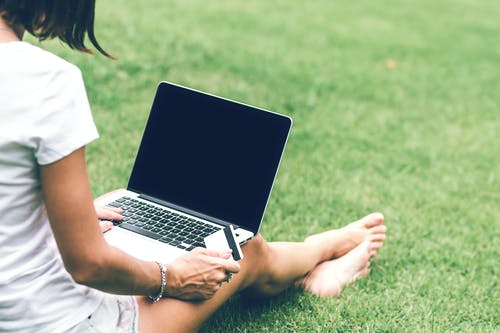 The world is changing rapidly with the advancement of technology. And with it, the ways we connect to each other is evolving as well. So far, for providing business contact information, we have been (and still are) reliant upon traditional paper or plastic business cards. No more.
The world has gone digital, and with it, business cards too. A digital business card is your 2021 mark of profession, existing virtually and travelling at the speed of light to any corner of the world. Today, we will look at what they are, what they contain, and how we can use them.
What is a Digital Business Card
A digital business card, also called a virtual or electronic business card, is an online way of sharing business contact information from a business to a prospective client. A digital card doesn't really exist — until you print out the information — but it is a virtual entity and therefore has no limits in number.
These cards can be made on almost any type of big or small computers — like PCs or Macs, iPads, Android and Apple phones etc. They can be customized easily and shared with anyone. The best thing about a digital business card is its limitlessness. Unlike a paper or plastic card, it is not limited by space or numbers. You can put as much information on a digital card as you want, and you can share it to as many people as you want. Never again run out of space or cards!
Pros of Digital Business Cards
A. Convenience
As long as you have access to your phone or computer, you'll always have your digital business cards on hand. Everything about a digital card is electronic and virtual in nature. So, as we mentioned above, you will never run out of cards or have to print out bunches and bunches. Furthermore, they are flexible — you can change your information on the card in a jiffy.
B. Eco friendly
A digital business card saves paper and therefore saves trees, saves the planet. Also, they do not create litter like physical cards — did you know that 90% of business cards are waste material within a week of use? And don't even start about the plastic business cards — shiny, transparent, beautiful, and deadly for the planet!
C. Affordable
How much have you already shelled out for your custom made business card? And how much will you still be paying on and on for the resupplies? That is absolutely not the case about digital cards. They are often much cheaper to create than paper or plastic cards — sometimes even free! And what's more, as you will never need a resupply, you pay one time only; no recurring costs.
D. Safe
You probably have never thought of it, but did you know that germs can spread through business cards as well? At least, they can with physical cards. A digital business card, on the other hand, does not exist in the real world and therefore germs can never get to it. In this world of pandemic, social distancing, and remote work & business, these digital cards are truly a boon.
E. Never gets lost
Most of the time when we receive a business card, we do not put much attention to it unless we really, really do need it. Most of the time, we just toss it in a jumble of notes and cards, or stuff it down in the wallet — and we forget all about it. With digital cards, that is not the case. Since you're sending the card on a digital media, it is always there, and the client can find it very easily.