With advanced modern digital technology and growing consciousness about healthcare, customized Healthcare App has turned into a necessity than an inclination.
Because of this growing awareness, we assume the entire global mHealth market to reach around 150 billion US dollars in recent years. It has grown many folds over the last five years.
The recent research also shows that the increase in healthcare apps downloaded this year is matched to the peak because of the Covid-19 pandemic.
This report shows how the demand has grown for this mHealth app. Are you wondering that should I hire an expert healthcare app development company for developing these apps for my next opportunity in this sector?
This healthcare data clearly says that medical app development services are being noticed and relied on by users worldwide.
Therefore, it is a wonderful opportunity to associate with a professional and experienced Healthcare app development team for your customized health tech app development needs.
Cost to build an app?
Let's start with an idea: there is no path to offer the precise cost of designing an app estimation without knowing the requirements. All these assumptions we have shown here based on market experiences to create a meticulous app development cost.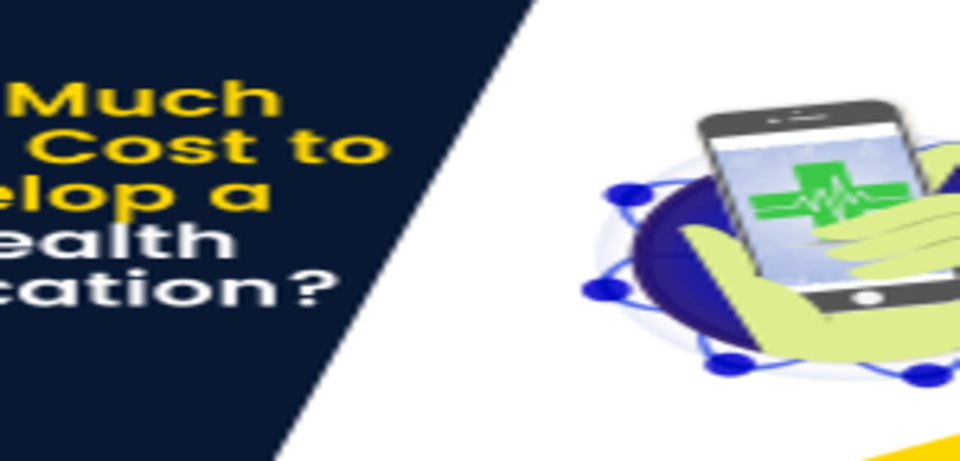 The development cost depends on app development details like selected team members, project manager, app developer, Q&A Engineer, the technology used, application features, and functionalities.
What factors impact the development cost?
While developing a good healthcare app for the user, the development cost depends on multiple factors. These factors can boost or reduce the development cost of health technology software development services and healthcare application development.
You need to explore what you have and what requires it to be executed? How much do features do your health care application need to hand over with its hi-tech objectives to the users?
These factors are the most important foremost step. If you need the application from scratch that consumes more development cost and working hours.
Similarly, if you want to add more products than merely a single app, like one application on the doctor's side and the other on the patient side, the cost will increase.
Basic must-have features in mHealth application
User sign-up and login process that also enables sign-up/log in through social media profiles
User accounts with control on users' information
Administration panel for handling staff with analytics
Admin functionalities with a content management system (CMS)
Messaging features for doctors, patients, and other related medical staff
Push notifications for user communications
Secure payment methods for paid services
Multiple language support enables a user to handle
In-App Wallet
Search bar for find health-related solutions
OTP Login system is essential for security
Use Promo Code/Referral Code enables to refer another patient
Should I hire a Healthcare App Development Company?
Find the best three options in developing a customized healthcare app development software.
Creating an in-house development team that will enable you to invest time in recruitment.
Hire a freelance app developer that will be a low-cost option
Hire a third-party development company that will build a custom healthcare application and offers experts who will manage the project tactfully.
Should I hire an offshore developer, and how much does it cost to build an app?
If it involved you in a brainstorming task, how much does it cost to develop a top medical app if it involves various development steps?
One may think about how much does it cost to develop a medical app or facilitate Health tech Software Development Services if it involves many development stages? But you can reduce the actual cost by hiring an offshore app developer from our country.
You get the best app development teams who can offer superb quality mobile applications by paying a lesser amount than hiring a software company.