How To Make Money On Twitch?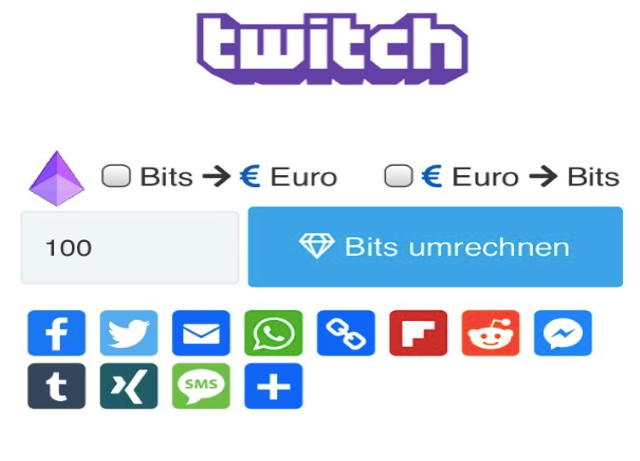 How much money do you think streamers make on Twitch? Streamers in the top 10,000 earn at least $904 every month on the site. If you are passionate about gaming, your hobby can also turn into a cash flow. Let's go through this guide together to have an in-depth look at how to make money on Twitch.
Requirements for Earning Money on Twitch
To earn money, you must first sign up as a Twitch Affiliate, their collaboration program. You begin as an Affiliate and are invited to become a Twitch Partner after your viewership figures improve.
You must meet the following requirements:
50 followers
In the previous 30 days, you should have streamed for 500 minutes.
Over the last 30 days, there have been seven special broadcast days.
In the last 30 days, there should be an average of 3+ concurrent viewers.
When you attain the level of Twitch partner, you may start earning money and use several of the monetization options outlined below.
What is the best Way to go to Partner? 
You must have:
Streamed for 25 hours in the previous 30 days.
Streamed for 12 different days in the last 30 days.
Reached an average of 75 viewers in the previous month.
After that, you can apply, and they will assess your application within seven business days. It's crucial to realize that while talking about how Twitch broadcasters make money and the various approaches, not everyone will generate the staggering sums. However, there is money to be made, and if you can create a following, you can make a decent life.
Twitch streamers make money through many methods, but four ways for most of their earnings
The Four ways to make Money on Twitch are:
Donation
Advertisements
Subscriptions
Sponsorships
Donations:
Donations are the earliest known method of support, in which viewers pay money to the broadcaster. Twitch's currency is called "bits." Depending on the current buying price, you may estimate their value around a cent apiece. You can get 1,000 bits for $10 right now, but 100 bits will set $1.40. Purchasing 10,000 bits will set you back $1.26, a higher per-bit cost than 1,000 pieces.
Each bit earns the streamers a cent. Twitch takes a percentage when you buy bits, not when you donate them, which makes sense logistically. You may give bits as a spectator by applauding and using other more apparent discussion techniques.
You can always make a direct gift to the streamer outside of Twitch.
Advertisements
A thirty-second advertisement appears practically every time you start a stream. During large advertising campaigns, you may see two commercials before a stream. The Twitch streamer may then push a Commercial button to play a 30-second ad whenever they desire. You'll usually see them do it while getting something to eat or using the restroom. However, if you place too much advertising, you risk upsetting your audience. As a result, it's a delicate see-saw act.
Because of privacy concerns, no one will ever reveal how much money they gain from the adverts, also known as the cost per mile (CPM) or cost per thousand views. If advertisements finance someone, then ad rates will change depending on demand. Rates spike around popular game releases and then plummet afterward.
Subscriptions
This group accounts for most of the earnings for well-known streamers.
When a broadcaster is about to stream on Twitch, you can get notifications by simply following them and leaving Notifications (the bell) turned on. That is a free service. You can also "subscribe," which puts money in the pocket of a Twitch streamer. Subscriptions are available in three tiers (all of which automatically renew): Tier 1costs $4.99 a month (1 Subscriber Point). Also, Tier 2 costs a monthly fee of $9.99 (2 Subscriber Points). And Tier 3 costs $24.99 per month (6 Subscriber Points).
When you reach a particular amount of Twitch subscribers, you'll be able to post custom emotes. This is based on the Subscriber Points idea (each tier gets you different Subscriber Points). You begin with 25 and work your way up to 60.
Depending on the streamer, becoming a subscriber comes with certain benefits.
Sponsorships
Sponsorships are the icing on the cake if subscriptions are the cake. Companies pay streamers to promote their brands for sponsorships. One of the most obvious is giving money to streamers to play their games (sponsored streams). Electronic Arts reportedly paid Ninja a whopping million dollars. EA accomplished the same thing with Battlefield V. To comply with FTC requirements; you will see #ad appearing in stream names, which is the best way to identify this is occurring. They paid streamers between $1 and $1 per viewer per hour for sponsored streams. If you gain 10,000 spectators, each hour of gameplay will cost you between $100 and $10,000. Companies that produce gaming equipment, such as headphones, seats, and keyboards, will also fund streamers.
Various sponsorship networks will connect businesses with "influencers" as well–so that's an option once you've set up your channel.
Is Earning Money on Twitch Reliable?
Making money on Twitch isn't impossible, but it's also not easy. Patience, desire, consistency, and innovation are required.
Unless you hear directly from Twitch broadcasters, it's difficult to answer the question of how much money they make in actual dollars.
Disguised Toast, a Twitch streamer, provided a thorough analysis of his earnings. He pointed out that a tiny Twitch streamer with 50-100 fans may earn $500 each month.
In a month with 4,000 subscribers, Disguised Toast generates roughly $2,500 from contributions and $14,000 from subscriptions. He believes he can make at least $10,000 via sponsorship and ads. He can earn at least $20,000 without advertising.
Hopefully, this post gave a sense of How Twitch streamers can make money On Twitch.