Is A Web-To-Print System A Wise Business Decision For You?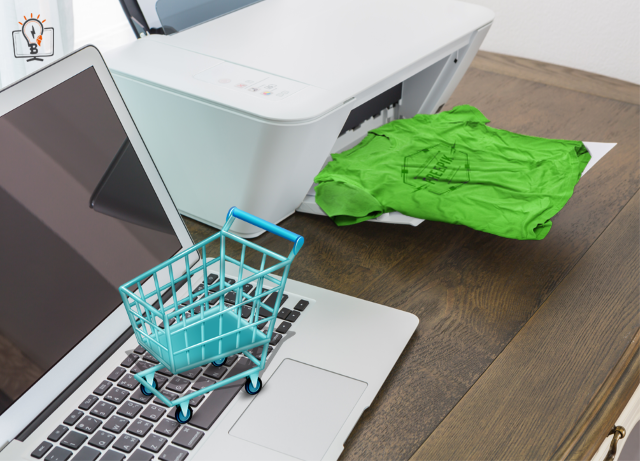 Yes, Web2print is the right decision for your business today. Everyone is talking about web-to-print software and how it will transform how the printing business provides its clients with goods and services. The revolution is already underway, and the printing sector is not just embracing web-to-print software. Many internet businesses are eager to use it.
However, just because everyone is praising such software and its advantages, it is a good option for your company. Making an educated choice is your responsibility as a business owner.
By investing in the best-tailored print management solution, which provides you with much more than conventional software, web to print solutions make your efforts count. Here in this article, you will understand about how web to print software is a wise decision for your business:
Continue to be consistent with your brand
Your print business can use design templates thanks to the web-to-print service. Setting up a fixed brand template for each of your items is simple. Even after a buyer has customized it to suit their preferences, it stays with the printed product.
You can construct templates that fit the designs of all your goods and maintain some information consistently across all of them. Your print business brand will be able to maintain consistency in this way.
It helps you create and manage your brand
Web to print solutions help in the development of your print company's brand. Additionally, you have the choice to design a logo template that will apply to all of your products, including those that are personalized.
Also, it saves you a fantastic deal of time by not altering your products to promote your brand expressly. Although customers can change the products, the predesigned template is available to promote your brand continuously.
Also Read: Business Growth Strategies For Entrepreneurs
Increase the capability of placing orders remotely
You can use the system from any location at any time if web-to-print technology is successfully integrated into your company. Multiple purchase orders can be managed remotely without difficulty.
To manage the purchasing processes from wherever you are at the moment, the system has a total administrative approval function.
Reduce pre-production expenses and dependability
The web-to-print method saves money on employing a designer because anyone can quickly alter templates and designs and place orders without special expertise, increasing earnings and sales.
With web2print software capabilities like order alerts, requesting quotations, fast reordering, and online artwork proofing, conventional processes like customer interaction and manual intervention can be eliminated.
High-volume print orders are available
It was difficult for sales personnel to print vast quantities of print requests. You must go between offices to pick up print orders, but the world has become smaller thanks to the internet.
With Web2print software systems, conversations can be avoided throughout the completion of quotations, order confirmation, updating of delivery status, and artwork approval. Before print jobs are queued for production, you can print many pages.
Processing fast order
You have already created a company page online. Your web-to-print solution allows you to get a print-ready file, such as a JPG or SVG, when a customer places an order.
You can send the print file directly to your printer company for quick production. You can place orders a hundred times faster as a result.
Get proof approval through the internet
You won't need to go to your print provider to pick up proofs if you integrate web-to-print technology into your company. While lounging around and enjoying your evening coffee, you can study your design proof on your laptop and approve it for production. It expedites the production process while saving you time and unnecessary travel trouble.
It lowers administrative and inventory costs
By ordering on demand, you can avoid keeping an inventory. Web-to-Print technology decreases pre-production involvement times and offers product self-customization for pricing and billing solutions. It saves you a lot of funds on administrative expenses.
Because you organize and carry out several processes before the order is sent to the printer, you have total control over customer orders, approvals, and business activities.
You will get a long-lasting relationship with your customers
Your consumers are satisfied if your printers can give the correct order together with quality. It results in a lasting and productive relationship with your clients. You won't even need to waste time to amaze your clients and potential clients.
Already, they are in charge of carrying out all tasks, including product design, pricing, and bidding. Additionally, they have some control over their print job choices, and your customers are often pleased. Because they are confident that their needs won't be overlooked during translation or meaning interpretation, both parties benefit from the circumstance.
Parting words
There is little doubt that the web-to-print option is rising in the printing industry. The task has been mechanized and simplified with personalization and a quick ordering process. As the owner of a company, web-to-print software gives you access to a world of opportunities and give you complete control over your content, goods, and brand. So, implementing the best web-to-print software into your business is your right decision.