Masters in Management in Canada: 2022 Edition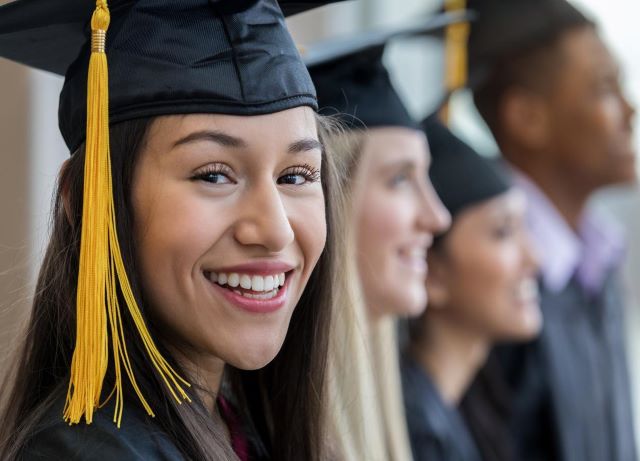 Master in Management (MIM) degrees originated in Canada and Europe. However, few Canadian universities offer MIM courses, and some European universities do. Choosing Canada gives you an origin experience of MIM studies with a rich student experience. In 2022, MIM has become more than just an alternative to MBA degrees.
Students now have MIM degrees over an MBA due to their many features.
Why Canada for MIM?
Canada has some top tier business schools that have excellent management programs. If you think the country is any less than the UK or France for a MIM degree, think again. Canada is better than the USA for offering a MIM program and even competes with many UK based institutes. As mentioned, choosing Canada will offer origin approaches. You get to experience the traditional element of management studies.
Canada has one of the most vibrant lifestyles. With cities like Vancouver, Toronto, and Montreal, places like Quebec City, Halifax, and Charlottetown are a piece of heritage and architecture. The culture and community in Canada are enriched, and the people there are amiable. The country hosts excellence in both academics and lifestyle.
The MIM courses in Canadian business schools are generally 10-24 months long. They follow a deep-learning curriculum designed to make you familiar with integral aspects of management. Also, Canada is a lucrative destination for MIM graduates. After completing your MIM in Canada, your starting salary can range from $45,000 to 65,000 (around 26-38 lakhs).
MIM in Canada: Top Institutes
To name a few institutes for the best MIM courses in Canada, it will add up to almost all b schools. You have more than enough choices when it comes to MIM in Canada. In 2022, the country is already the #1 choice for studying abroad among international students. Canada has some of the world's best b schools that offer top quality MIM programs.
Best Masters in Management (MIM) in Canada in 2022:
| | | |
| --- | --- | --- |
| Rank | Institute Name | Program |
| 1 | Rotman School of Management | Master of Management Analytics |
| 2 | Sauder Business School | Master of Management |
| 3 | Desautels Faculty of Management | McGill international Management (MIM) |
| 4 | Smith Schoolof Business | MSc in Management |
| 5 | HEC Montreal | Master of Management |
| 6 | Odette School of Business | Master of Management |
| 7 | Haskayne School of Business | Master of Management (MMgt) |
| 8 | Asper School of Business | Management (MSc) |
| 9 | John Molson School of Business | Management (MSc) |
| 10 | Dhillon School of Business – lethbridge | MSc in Management |
MIM in Canada: Eligibility
One of the most accessible elements of MIM programs is no need for work experience. You can get your hands on a good business course with no work experience. Even in the case of asked work experience, it remains one or a maximum of two years. It is one of the reasons why MIM degrees suddenly became so popular. Instead of regular MBAs, students started to target the MIM program.
The standard eligibility for MIM in Canada is not that complex. You need to fulfil the requirements asked for an MS program with some tweaks. Here are the basics requirements for a MIM in Canada in 2022:
a recognized undergraduate degree (4 years or equivalent)
CV resume
academic transcripts
SOP, LORs and Essays
GMAT/GRE
English language proficiency test (Canada prefers TOEFL)
Work experience (in very few cases)
MIM in Canada: Top Specializations
Canada is home to many prosperous industries. Management is now integrated with almost all popular sectors. You can work in business, technology, computer science and many more areas with a MIM degree. The courses comprise top sectors in the country and offer many specializations.
The top MIM specializations in Canada are:
Consulting
Marketing
Finance
Information Technology
With MIM in Canada, you get to work in significant job roles like; project management, management consultant, marketing manager and risk management. Working as a manager in Canada is lucrative as well as prosperous. The business and management industry in the country is very developed, and there is always a demand for professionals with excellent managerial skills. Due to business development worldwide, talented managers are valued more than enough.
Conclusion
Canada is undoubtedly one of the best places to do a MIM degree. If you are fascinated with quality education and a vibrant lifestyle, choose Canada for your MIM degree. Business and management in Canada are very developed. In Canada, the demands are high for MIM graduates, earnings are skyrocketing, and you have multiple prosperous sectors.
Author Bio
Abhyank Srinet is a passionate digital entrepreneur who holds a Masters in Management degree from ESCP Europe. He started his first company while he was still studying at ESCP, and managed to scale it up by 400% in just 2 years.  Being a B-School Alumni, he recognized the need for a one-stop solution for B-School to get in touch with schools and get their application queries resolved. This prompted him to create MentR-Me, a one-of-a-kind portal with cutting edge profile evaluation and school selection algorithms, along with several avenues to stay informed about the latest B-School Updates.