Metaverse Development Tools You Didn't Know You Needed
A virtual world where people interacted with each other, worked, and lived seemed like a far-fetched goal until the introduction of Metaverse. Now, everyone can access these benefits right from the comfort of their couches.
However, it took a while for this concept to become a household name. It wasn't until Facebook emerged as Meta that the term "metaverse" finally became mainstream. Termed the upcoming internet evolution is expected to take many forms. For one, it can become a thriving platform for business meetings and online gaming.
Metaverse Isn't New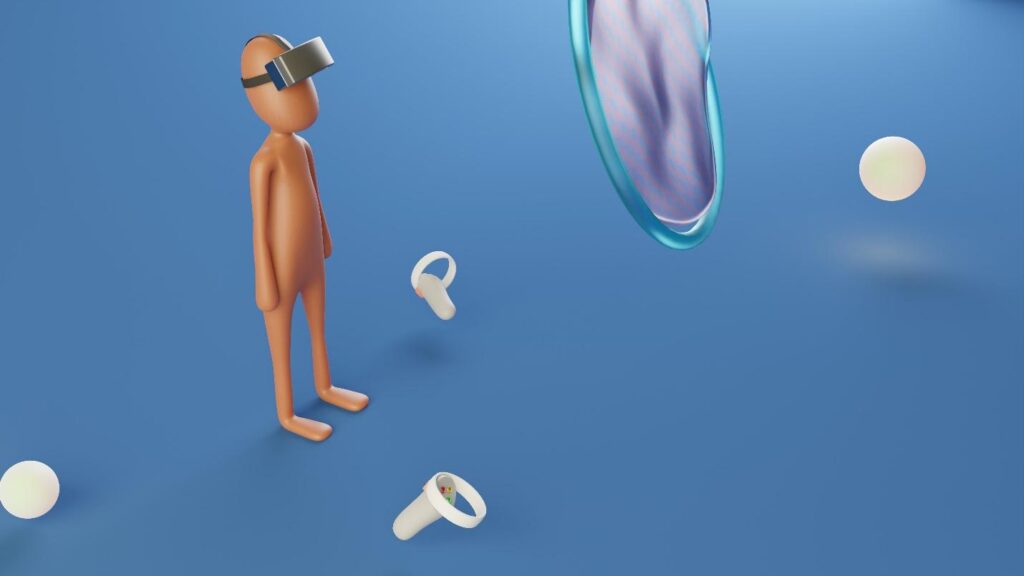 Contrary to popular opinion, the concept of Metaverse isn't exactly new. In the year 1992, a novel called "Snow Crash" first described it but rather vaguely. Nonetheless, many companies went on to use the information to create online communities that kept evolving.
However, it's important to note that the novel did not actually describe the concept positively. In fact, it looked at it from a dystopian perspective. The author believed that only those with technical skills could get recognition in his Metaverse.
Another novel that brought this concept to the forefront was Ernest Cline's "Ready Player." Steven Spielberg later also turned it into a movie. However, this sci-fi novel was set in 2045, when people lived in "The Oasis," a virtual world, and dealt with different problems that plagued the planet.
Popular Metaverse Companies
Microsoft
"Microsoft Teams," which is a huge competitor to zoom, recently introduced a new service called "Mesh." It allows users in different locations to share their holographic experiences through virtual meetings.
This virtual presence of users is mainly represented by an avatar that they create themselves. Furthermore, the platform makes use of a number of AI-powered tools for synchronization, session management, avatars, and the revolutionary "holoportation."
As a metaverse development company, the most notable achievement of Microsoft's name is the concept of "holoportation." As the name suggests, this 3D capture technology allows users to create and transmit 3D models of people in real-time.
Facebook
Facebook's version of Metaverse is far different from that of Microsoft. In an attempt to bring it to life, the CEO also referred to his company as a metaverse-first company and not a Facebook-first company. This meant that Metaverse could exist as an independent entity, and users no longer needed their Facebook accounts to get access to it.
While other metaverse developers aim to integrate the platform's identity with their companies, Facebook has certainly taken a step in another direction. Furthermore, it is also hire app developers more creative tools and technologies to truly bring the Metaverse to life. Soon after the news dropped in the latter half of 2021, Facebook also launched a VR space by the name of Horizon Worlds to allow users to navigate as avatars.
Epic Games
Epic Games is also among the most sought-after companies that inspired many others to hire metaverse developers. The creators of Fortnite, a popular online game, staked a claim in the Metaverse after getting a whopping $1 billion as a part of a funding round in 2021.
One way in which Epic Games' version of the Metaverse is different from Facebook's is that it serves as a communal space for users. This means that users can interact with different brands and each other without being bombarded with ads.
The CEO believed that this quality would be appreciated by the users and would also align with the company's values since the aim was to encourage the idea of an emotion-filled world.
4 Integral Metaverse Development Tools
AI Technology
Artificial intelligence is one of the most crucial components of the Metaverse experience. This is because it majorly bridges the gap between the digital and physical worlds. Secondly, a well-established AI system can do wonders when it comes to creating a virtual presence in the form of avatars.
Many firms are already using it to create lifelike avatars. However, AI is not only limited to making avatars. It is also a vital tool that helps enhance human-computer communication through the VR headset powered by artificial intelligence.
Blockchain Technology
Blockchain, in this context, implies encryption keys and tokens. The former mainly ensure that people feel safe in the ecosystem as their confidential information is not leaked to any third party.
Then comes hyperledger technology that can be used to create a platform where different businesses come together to train their employees virtually by providing instructional videos. The most important aspect of blockchain technology is "Smart Contract," which allows economic interactions between players. Many of Metaverse's laws are put into action due to these contracts.
VR Tech
VR technology ensures that people are able to access hyper-reality, a phenomenon that allows them to experience an amazing shopping experience and other benefits. Furthermore, it also ensures the safety of medical, administrative, and financial data exchanged between parties.
Using this technology, people can participate in events, gain knowledge and even step into different stores while they explore. Without VR, fostering a sense of community would almost be impossible. Imagine living in a world without experiencing the warmth of holding hands and hugging your loved ones. Thankfully, VR technology makes it all possible.
Neural Technology
This type of technology can perform several tasks, such as speech recognition, machine translation, and medical diagnosis. The aim of the neuro network is to stimulate your brain activity, so you can make decisions effectively. Furthermore, it has also facilitated better interaction by enabling robots to react in an instant, such as in the case of Google Assistant.
What Do Metaverse Developers Do?
Pursuing a career as a metaverse developer can require one to have a wide array of skills. Developers are majorly responsible for creating an engaging world for users to interact in exciting ways.
From creating environments to working on gaming projects, metaverse developers help users access a space conducive to developing many skills. However, the scale of work each company offers is different. However, given the rise in the number of metaverse careers these days, the job market is expected to undergo a vast transformation that allows more and more people to work virtually.
In a nutshell, a major chunk of work these developers do has to do with mixed, augmented, and virtual reality technology. They're also required to have soft skills and programming skills to practice their overall proficiency.
Conclusion
Several big names in the market, such as Microsoft and Facebook, have begun investing their resources in making metaverse-centric solutions. With more and more career prospects in the area, Metaverse is emerging as a powerful platform that will soon revolutionize how people act and interact in social, economic, and psychological spheres of life. Learn more about your options by consulting one of our experts.