10 Tips Every Curly Girl Should Know for Major Volume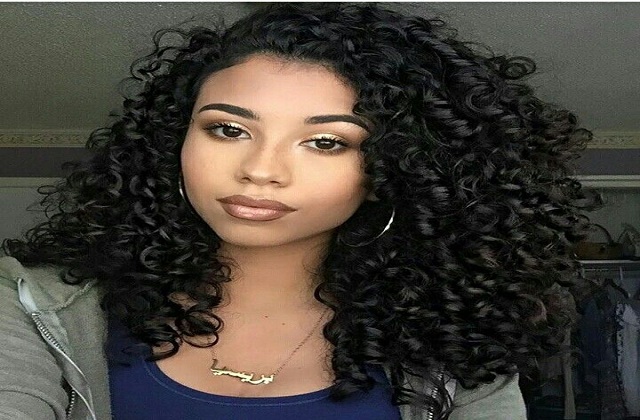 If you are one of those few people who have curly voluminous hair, consider yourself blessed. I know it might seem like there is not much you can do with your soft textured hair. The good news is that there are dozens of hairstyles for volumizing curly hair that you can rock that have been proven.
You no longer need to feel inferior when scrolling down your Instagram news feed and seeing your favorite celebrity rocking superb curls. If you are a curly girl, then you need to read the below tips if you want shiny and fuller curls.
10 Tips for Volumizing Curly Hair
1. Use Volumizing Products
So you want your curly hair to be fuller, the first secret that you should know is the power volumizing products have on your hair. Using curly hair volume products is the best way to achieve long, shiny, and fuller curls.
There are different hair products that you can use that can help you achieve this look. Stick to products that have mousses or the ones that have a foam base. Work the products into your roots and slowly up your ends. This will give your curls more definition.
2. Ensure Your Scalp and Roots are Clean
If you want to achieve volume, then you need to start from the bottom. That is from the roots and scalp. Taking care of your roots and scalp is also a way of ensuring that you have fuller hair. You need to regularly clean your hair to remove debris and oil buildup. Use a lightweight shampoo to wash your hair.
3. Switch Partings
If you are a curly girl, then you mostly part your hair in the same direction. Now, this might seem like your signature thing, but it is not the right way for your curly hair. Parting your hair in the same direction will make it become flat in that particular part.
To cheat volume, you need to change the direction of your parting. For example, if you are used to parting your hair on the left side, you can start parting it on the right side. Do this for several days and you will notice a boost in your hair.
4. Use Curly Hair Volume Clips
Are you tired of that wet blanket look that occurs when your hair dries against your scalp? Whether you diffuse or air dry your hair, the secret to more volume is by using curly hair volume clips at the root. If you want to add more volume at the top, try investing in curly hair volume clips. After you, hair is dry, gently remove the clips and massage the roots with your fingers.
5. Flip Your Hair
Instead of clipping, why don't you try flipping your mane? Flip your hair right and left every fifteen minutes as it dries. Flipping your hair in different directions prevents it from drying in one position and, in return, adds volume. If you decide to give this tip a shot ensure that you are gentle with the flips.
6. Get a Haircut
Yes, I know you did not expect this. But if you want to get that curly hair volume, you will need to part with some of your hair. Getting a good haircut from a professional hairstylist can add that extra volume you have been admiring. A good haircut eliminates all that excess weight on your strands and gives your hair a natural lift.
7. Diffusing
Diffusing is good for the health of your hair but it does not help with volume. Moisture often weighs down your wet strands, and that is why you find that your roots appear dry once your curly hair dries up. Diffusing your hair reduces the drying time, adds major volume, and keeps your hair defined.
8. Use Light Products
Some products you use are the reason why your curls don't have that volume that you want. Heavy gels and creams can give your hair that luster and shiny look, but they can also make your strands heavy and stretched, leaving no room for hair volume. Avoid using products that contain adhesive like ingredients.
9. Use a Dry Shampoo
Using dry shampoo helps in adding body to your curls. Dry shampoo soaks in the oil in your scalp and adds volumes to your roots. Apply the shampoo on the base of your roots and gently massage it with your fingers.
10. Concentrate On the Follicle
Curly hair volume starts at the follicle. Once your hair is wet, ensure that you apply a mousse or foam close to the scalp. Use hairspray on the roots once your hair is dry to achieve that curly voluminous hair.
If you have curly hair, you don't need to struggle with attaining volume at the top. Are you looking forward to getting that volume curly hair crown? Ensure that you follow the above tested and proven tips to get that extra volume on your curly hair.