5 Tips to Help You Prepare Your Summer Look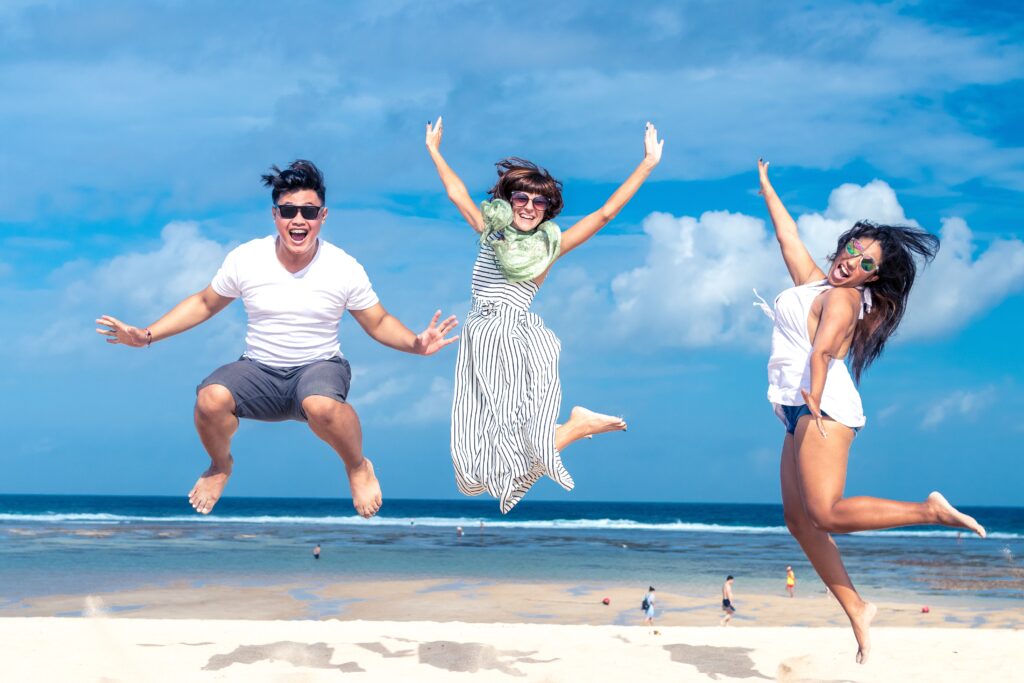 Although we always consider the New Year a time for renewal, a lot of those goals that we have to diminish after a few weeks. That is why many people think of their New Year goals as a good way to prepare for summer. Continue reading to discover five tips to help you prepare for your summer look, as well as tips to keep in mind if you get off track.
It is said to take 21 days to build healthy habits. However, no one talks about how long it takes to stop unhealthy habits. Things like getting up for midnight snacks, not washing off makeup at night, and missing exercise sessions are all bad habits that block many from reaching their summer body goals.
For many, that means that instead of simply creating healthy habits, we must also work to quash those bad habits. In addition to dropping bad habits and picking up good ones, some other tips to help us prepare for our summer look include:
1. Consultation For Hair Treatments
Although summer is months away, preparing for your summer hair goals should start now. That includes consulting a professional if you want a particular haircut or treatment.
More people are either out in the sun or cooling off in a pool in the summer. However, color or perm treatments may not work with chlorine for some. Therefore, going over your summer hair goals early is a great way to prepare for your summer look. Your beautician will be able to help you make beneficial decisions.
2. Start Shopping for Summer Accessories
If you know your style, shopping for accessories for your summer looks will be a breeze. In addition to selecting pieces that will take any outfit up a notch, consider color, texture, and accessories to help you stand out in a crowd.
Spring and summer accessories include scarves, purses, sandals, belts, hats, fine jewelry, costume jewelry, and more. In addition to pieces that will make your outfit pop, consider elements with vibrant colors and warm summer vibes like sunset jewelry. Invest in pieces of jewelry that inspire summer and happiness.
3. Hire a Trainer for Target Workouts
Hiring a trainer is a good idea for getting ready for your summer look. A trainer can help you with target areas of your body that you do not like. A trainer has an arsenal of tips and tricks to help us not only target specific areas; they are our private cheerleaders and can help guide us toward our summer look.
4. Clear Closet of Old Clothing
It is hard to know what you have or what works for your body if you cannot get fully into your closet. That is why fashionistas recommend pulling everything out of your wardrobe for a thorough clean-out. Only put back clothes that fit your body and that you enjoy wearing.
5. Create A Vision Board of Must-Have Looks
If you aren't sure what your style is or what you like, start looking through magazines. Although some high-end magazines have pieces that everyone would love to have, they also have a lot of designer pieces that aren't practical for every budget. Therefore, get a magazine with articles you enjoy reading and go from there.
Tear out pages of clothing that look like something that you would wear and create a vision board. You can use a piece of construction paper, a whiteboard, or even a corkboard for your board. Have fun mixing and matching clothing with shoes that you like with outfits and even accessory ideas.
Vision boards are a great way to keep looks that you like right in front of you so that when you go shopping for clothing, you know what you want. Once you have outfits put together, take pictures of yourself to create different looks in little time.
Conclusion
It is easy to forget and drop off our New Years' goals as you have read. However, if we consider the long term, including getting our looks ready for summer, we will be more inclined to stick to our goals.
Above I have listed five ways to get ready for your summer look. Now is the perfect time to start getting prepared.