In real estate photography, high-quality, detailed photos are a must to attract potential buyers. People search on the Internet for captivating and stunning photos of properties that pique their interest before getting in touch with the real estate agent or seeing the property physically. Thus, perfectly executed real estate photos are extremely necessary for creating a good impression on possible buyers.
Even with the best photography skills, proper settings, and the right equipment, sometimes real estate photos won't turn out that great. You will still find some imperfections, such as harsh shadows, lack of lighting, saturated colors, and unwanted clutter, that you want to get rid of. And this is where real estate photography editing services come to the rescue. Editing allows you to improve lighting, enhance colors, change settings, and more to finally get the perfect photo.
Here are a few helpful tips on how you can make your real estate photos stand out: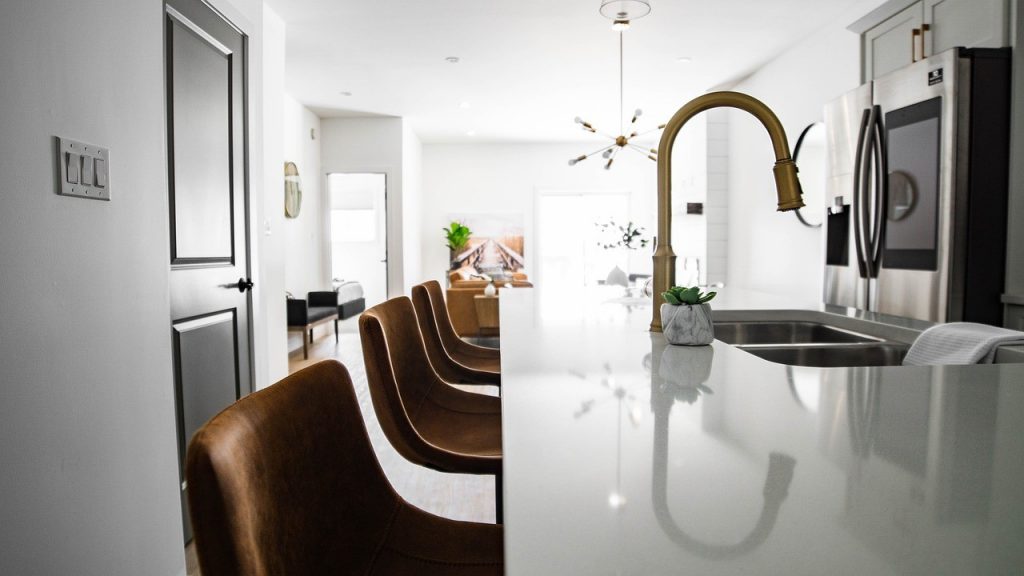 Get your lighting right
Always remember that natural light is the best option when it comes to real estate photography. There is no artificial light source that can ever replace the sun. Using it allows you to capture incredible photos with saturated, nice shadows. You can improve its effect with reflectors and LED panels to help you highlight significant details, like textile, wooden, or metal elements of furniture. Additionally, you can even out the light when you encounter issues with uneven lighting and shadows in the interiors or exteriors of the property. Simply adjust the levels of the shadows, highlights, whites, and blacks to get the perfect, natural look.
2. Remove needless objects
Things that are not fixed, including garbage bins, gardening equipment, toys, cars, and electrical cords, can be removed during the photo editing process. These things make your photo look cluttered, so it is allowed to have them removed. Clean up the final image so that the possible buyers can see each aspect of the property without any distractions. Also, this lets you have a more neat look at the space and focus on the things that are important.
3. Do color correction
One of the basic yet essential steps in the photo editing process is color correction. The camera settings, interior lighting, window tint, weather conditions, and other factors can affect the colors of the property. Thus, color correction is needed to adjust the hues. However, keep in mind that you need not change the colors to the point that they are totally different from the actual ones. Only make minimal changes in the colors but never alter them to something they are not.
4. Emphasize straight lines
It pays off to be cautious with your lines when shooting properties. Make sure you get straight lines and not bent in any way. Although you can align them during the editing process, it is still better to ensure that your photos are vertically aligned from the start. These can definitely have a huge impact on the final look of your photos.
5. Replace the sky
There are times when your schedule for a photo session falls on gloomy days, which means it is hard to capture nice images of the property. And as a result, the photos look dreary and dull. But there is nothing to worry about because you can have the sky replaced with a clear, sunny, blue one. This can completely change the vibe of the property and makes it more interesting and well-balanced. Beautiful skies can draw more attention to the property itself.
6. Perform some cropping
Another thing you can do to make your real estate photos stand out is to crop them. You can improve the framing, focus on the subject more than the surrounding areas, or change the aspect ratio. Nevertheless, you have to be careful in cropping the image. Note that you can't crop out permanent fixtures, like water towers, electrical posts, and other structures in the home or near the area.
7. Use wide-angle lenses
Take professional-level real estate photos using wide-angle lenses. Oftentimes, these cover the maximum space, create an inviting look of the property, as well as help you visually enlarge a room. The effect of a wide-angle lens is absolutely worth noting as it gives you a broader look at the space. Hence, it is a great addition to invest in to take your images to the next level.
To achieve eye-catching, professional-looking real estate photos, follow these tips mentioned above. These help you enhance the images of your residential or commercial properties and let you impress prospective buyers in no time. Keep in mind that awe-inspiring real estate photos capture the attention of people easily, so make it a point to put more effort when shooting properties. This goes a long way and surely helps in generating sales!