What Students Need To Know About The Aviation Courses After 12th
What do you mean by aviation course?
Airwing aviation academy instructs students in aviation fundamentals like aircraft maintenance, the air ticketing system, air hostess training, and hospitality. After finishing high school, individuals can choose professional pilot programs like BBA, BSc, or MBA in aviation management. Among the courses included in aviation degrees are training and flying lessons.
Types of aviation course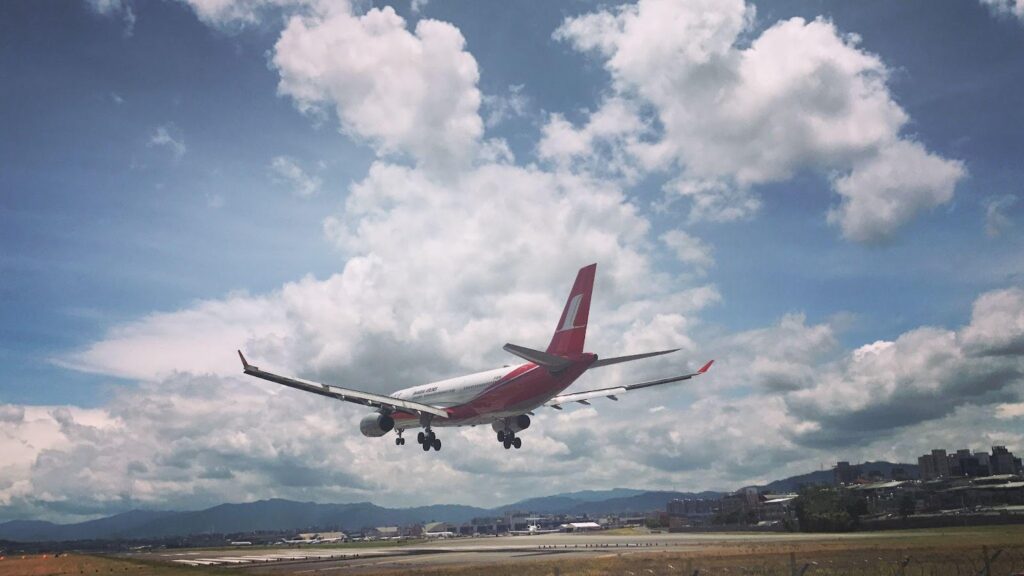 There are a number of distinct aviation-related industries, but the three primary ones that support the sector as a whole are :
Commercial,
General,
Military aviation.
Benefits of choosing an aviation course after 12th?
There are many advantages to working in the aviation industry. Let's look at a few of the most well-liked ones in order to decide whether choosing such a profession is a wise decision.
Expand Your Skills and Go Global
Undoubtedly, the desire to travel is among the most common motivations for choosing an aviation career. The world is pretty much your oyster if you enjoy traveling, experiencing new things, and exploring!
Those who land a job with a major airline can take advantage of flight privileges for both themselves and a designated travel partner or even other family members. When flying to farther-off locations in which an overnight stay is necessary, airline staff like pilots or airline staff are frequently able to get in some sightseeing in addition to non-stop travel.
High demand for aviation employees
In some situations, air travel has even surpassed pre-pandemic levels. Every job and occupation that assists tourists is required since there are more passengers. Major airlines said they want to hire a lot of people through 2022 and beyond. Never before has there been a better chance to explore a career in aviation.
Flexible work system
With a job in aviation, you frequently have a choice of many various work schedules, primarily based on the task you choose. A typical 9 to 5 job might be held by someone working in airline marketing or airport operations management, for instance. In contrast, depending on the duration or number of the flights that fly, pilots might only work a few days a week. While they might spend a few days at a time without their families (for instance, on a trip abroad), they might get a few days of undisturbed vacation time each month.
There are numerous career options in aviation
Now that you're aware of the wide range of courses offered in the aviation industry, it is time to learn more about the numerous career options accessible. Here are a few of the well-paying jobs available in the aviation industry.
Pilot
Air traffic controller
Airport Operations Manager
Aerospace Engineer
Licensed Drone Operator
Aircraft Maintenance Engineer
Avionics Technician
Aircraft Safety Inspector
Commercial Airline Pilot
Flight Attendant
And many more.
Careers in aviation can be quite lucrative
Similar to any other industry, demand, education, and experience all have an impact on overall income. However, there are a number of jobs in the aviation sector that can pay well over $100,000 annually. For instance, US News estimated that the typical annual pay for pilots will be $130,440 in 2020, with many earning more than $200,000.
Possibility of Expansion
No matter the area of aviation you choose to work in, there is always a possibility for advancement! Pilots may begin their careers flying small private planes, but with time, training, and experience they might progress to flying for commercial airlines and ultimately becoming captains. The same holds fair for other aviation occupations; workers may begin in entry-level positions and advance to management positions as they accumulate seniority and experience. Of course, there are always more benefits and higher salary with higher level positions.
(Science, Technology, Engineering, Aviation, and Mathematics)
Why choose an aviation course at a young age?
At airwing aviation academy, the chance to study aviation and gain first-hand aviation experience. It's now simpler than ever for 12th pass students to fulfill their aviation goals due to the strengthening Base ( Engineering, Aviation, Science, Mathematics and Science) curriculum and practical flight training.
Students at airwing aviation academy can get their personal or remote pilot's license before they graduate, along with an approved high school diploma and a STEM endorsement. Additionally, they are completely ready to pursue a future in aviation, whether it involves further schooling, options with the military, or perhaps creation of new jobs with a significant airline.
If you are a teen who is interested in a career in aviation, we cordially encourage you to learn more about our airwing aviation academic program, which is offered by one of Rajasthan's top aviation institutes.
Eligibility for Aviation course
Students must earn a 10th or 12th-grade diploma in the pertinent stream in order to be eligible for aviation studies. To enroll in aviation studies, students must have completed their 10+2 with at least a 50% grade point average. Candidates must have received a minimum of 50% in their scientific classes.
Aviation course after 12th Grade in 2023?
The aviation sector needs competent people for a range of aviation vocations because it is so important to society. The aviation sector offers excellent chances, and after passing the 10+2 requirement, students can choose to major in aviation.
After high school, those who choose to pursue aviation courses can have a job with a good salary. Graduates from a variety of academic fields may apply to work in the aviation sector. The candidate must receive a 50% rating for these requirements. In the aviation industry, the initial wage is from 3-6 lakh annually.
Scope & Admission of Aviation Courses beyond 12th Grade After completing aviation courses at the level of your 12th grade, aspirants can pursue careers as commercial pilots, airport managers, cabin crew, ground staff, etc. in 2023–2024. Best institutes for airport ground staff training in Udaipur are offered as degree- or diploma-level courses. In India, the number of Aviation institutions, the standard of the coursework, and aviation's reach are all increasing. Students who want to engage in the aviation sector can choose from a variety of best aviation institutes in Udaipur once they graduate from high school.
To enroll or to learn more about the airport ground staff training Udaipur accessible, get in touch with one of the best aviation institutes in Udaipur right away.