The advantages of a raised floor for office installations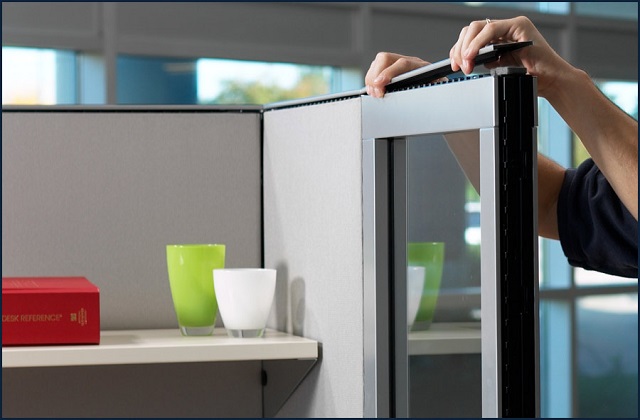 Raised floor, Technical floor, types of raised floors
There is a wide variety of technical floors that are made with different materials, in this way we can cover the different needs you have for your space.
Thanks to our extensive experience in creating reform and construction projects in all types of business and office premises, we will be able to advise you personally.
The technical floor for offices is the raised floor that is installed to be able to place electricity, home automation or telecommunications systems. These raised floors allow us to hide the cables from view. On the other hand, thanks to its modular composition system, we can quickly access it. The plates that make up these false floors fit together perfectly and allow us to move them as independent pieces according to the needs that appear.
The advantages of raised access flooring in offices
• Ornamental. A raised floor has several functions: and one of them is the ornamental one, so that we dress the office in our style, providing warmth and creating a space in which we are comfortable.
• Clean space for air and wiring systems. Another of them is that thanks to the regulation of the height of the raised floor, we can hide the electrical system, air conditioning system devices, etc … providing the space with orderly and clean characteristics. As for the wiring, we have the same solution since we are going to be able to hide everything under this floor.
• Material resistance: The technical floor is made of a material of great solidity and hardness that supports a lot of weight, making it ideal in work centers and busy places. The stiffness of the floors means that they can support both dynamic and static weights, so you won't have to worry about a thing.
• Individual handling of the plates: Raised floors are made up of plates that allow them to be handled in a practical and comfortable way, which is ideal for installation, making it quick and easy. Also, if for any reason it breaks, breaks, or wears away from use, we can replace it without problem. This is a great advantage since when the electrical system is placed under the ground, we can place it as best suits us in terms of servers or cable functions.
• Maintenance and cleaning: Thanks to its plate paneling system, it is very easy to maintain and clean.
Types of raised floor for your workspace
If you are interested in completely isolating home automation, electricity or telecommunications from the rest of the office or local space, raised floor is your solution.
At Spandan Enterprises we offer you a wide experience creating reform projects and works of all kinds of premises for businesses and offices. We market and install a variety of technical floors made with different materials to meet the needs of our customers.
• Encapsulated panels with chipboard core
• Non-encapsulated panels with chipboard core
• Lightweight Cement Core Encapsulated Panels
• Non-encapsulated panels inert core
• Panels with natural wood finish
• Ceramic finish panels
• Panels in natural stone finish