How To Assess Your Expense Through An EMI Calculator For Bike Loan?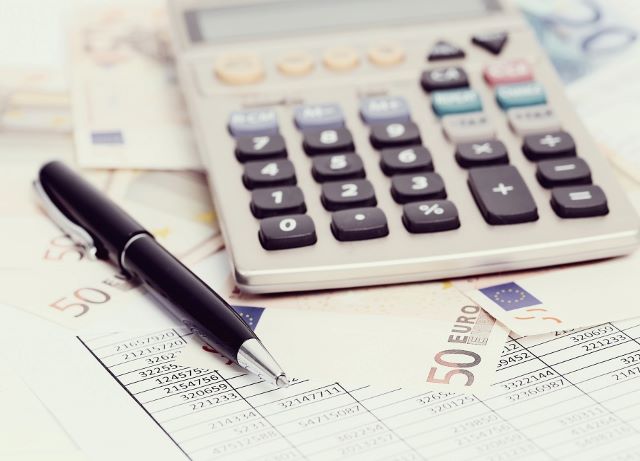 While you research for suitable lenders for your bike loan, there is no such thing other than you being too cautious. Under a motorcycle loan, you have to keep in mind that lenders often hide their higher interest rates and several fees in the very fine print of the loan. Therefore, it costs thousands more unnecessarily.
It is always an ideal option for borrowers to discuss the actual interest rates and additional fees associated with bike loans and evaluate actual monthly expenses through the EMI calculator for bike loan. It will help you prevent unwanted hindrances. 
This article will provide you with a concise idea of how you can access the EMI calculator and how it benefits you and aid you in your motorcycle decision.
Firstly, let us understand the concept of the EMI calculator.
The concept of Bike Loan EMI Calculator:
The EMI calculator for a two-wheeler loan helps the borrower assess the EMI percentage in advance that he/she requires to pay towards the principal and interest rate payments on the credit over the fixed tenure. By accessing an EMI calculator for a two-wheeler loan, you can determine an EMI value that comforts you the most via adjusting the tenure value. The bike loan EMI calculator makes it convenient and straightforward to plan your monthly expenses, EMIs payments to prevent any instalment defaults.
Purpose of Two Wheeler Loan EMIs:
Generally, EMI means Equal Monthly Instalments, which is a value that shows the exact amount that you need to pay each month as an instalment towards the repayment of the principal amount taken for a fixed loan tenure. A borrower can choose to pre-close the loan anywhere between 6 months to 5years with any leading banking institution.
The EMI value for your motorbike loan will include principal value and interest rate, which is applicable upon the loan. Also, the EMI value of your bike loan will remain unchanged throughout the loan tenure; however, the principal value and rate of interest will change over each month. Besides, the actual principal value percentage and EMI will depend on the interest rates of the bike loan, including the tenure for which the loan is taken. So, to smoothen your loan experience, you can access the EMI calculator for bike loan before application and assess your monthly expenditure beforehand. 
Benefits of using bike loan EMI calculator:
Saves time:
The EMI calculator for a two-wheeler loan is a proven time saviour through which you can calculate your monthly instalment value within seconds. The process is not at all tedious, and no need for a manual calculation. You will get immediate results once you enter the related details. 
Safe:
The EMI calculator is safe to use as it keeps your personal information confidential. Your search identity remains anonymous. 
User-friendly:
The bike loan EMI Calculator is easy and convenient to use. It requires only three fundamental inputs – Interest rates, principal value and selected tenure period.
Helpful for financial planning:
The EMI calculator for two-wheeler loan lets you know your prospect instalment sum every month. So, you can determine whether you can pay it or not. It is always ideal to decide an amount that won't affect your credit score and budget simultaneously.
Accuracy:
While you perform the manual calculation for such a significant amount, it may lead to incorrect outcomes and change your final EMI value offered by the lender. You probably force yourself to change decisions while getting a motorcycle loan. That is why experts always recommend using an online EMI Loan calculator to get accurate results.
Checking affordability:
Via using the EMI calculator, you will get to know whether the loan EMI sum is within your range of capacity. If it does not match your suitability, you can readjust the tenure value to decide on a suitable EMI option. 
Conclusion:
Though there are different leading banks and financing institutions to lend you credit to purchase motorbikes or scooters of your choice, you should always make financial plans beforehand. And an EMI calculator for bike loan can help you determine your capacity and affordability of repaying the monthly EMIs. So that you never miss an instalment or get yourself into financial trouble.