Struggling with a low credit score still, want to purchase a car? Buying a new with a poor or low credit score is not a difficult task. You can get an auto loan easily, but with a fair rate on poor credit is a tough job. Lenders along with the dealers want a client with financial stability. We will see how can we get a fair rate even with a low credit score.
Comparing loans and rates from different lenders may help you to get the fair and best auto loan in your budget. Several lenders can help you in case of having poor credit. Some of them are mentioned below:
Step by Step process to finance a car at a dealership locator:
The basic step is to learn all the terms that are likely to be used at the time of getting a loan.
Understand your credit score and various methods to improve your credits.
Explore the best dealership for the best deals.
Apply for a car loan in the right way.
Finalize your deal.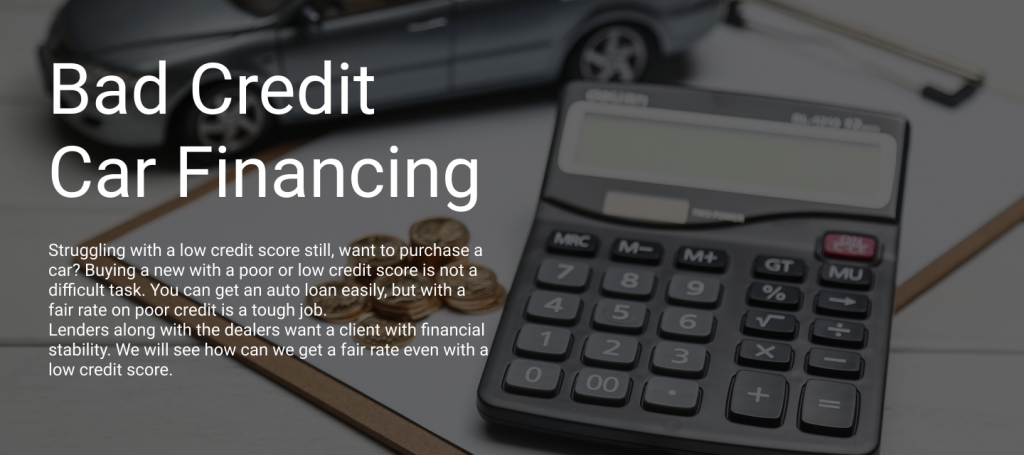 Online Dealers:
There are several online dealers such as Rocking Nissan Of Richmond, Hart Nissan Of Nova who offer several deals on auto car loans and financing opportunities. Some of the dealers may also allow you to apply through their official websites directly. They set some guidelines to qualify it to get the loan. Once you qualify based on their fixed criteria, you will be able to get the estimated loan amount.
Car Dealerships:
Every small and large car dealership has a relationship with lenders and other banks along with some finance companies. They use the money to provide loans to the customers. Few dealerships have their separate finance department for providing loans to people having credit issues.
Credit Union:
If you already have a good relationship with your bank and you maintained good credit history, it will be the best place to start for the loans. These banks provide loans to their customers easily based on their previous credit history. So, always prefer your bank over any dealers or lenders. Your credit union is the best place to start.
Next Step:
There are several other ways to purchase a car such as purchasing a car with lower-priced can be a good decision. Rather than struggling with credit scores, choose a car with less comfort. It is very important to search complete background of the used vehicle. If you can't delay, choose the car with only crucial features.
As you pay your pending money and improve your credit score, you can easily be refinancing for a better car loan.
Problems that can occur while applying for Auto Loans.
If you are struggling financially and not able to pay your car payment, inform your lender as soon as possible and ask for relief programs or time to pay your loan. Nowadays, lenders have plans for their trusted clients to pay their loans with the help of relief programs.
You can contact your bank to allow your application for an auto loan. Getting rejected for an auto loan can be due to various reasons such as poor credit history, application error, etc. Check on the improvement of these issues which will improve your chances of getting a loan in the next.