What Are the Amazing Benefits of Activity Subscription Boxes For Kids?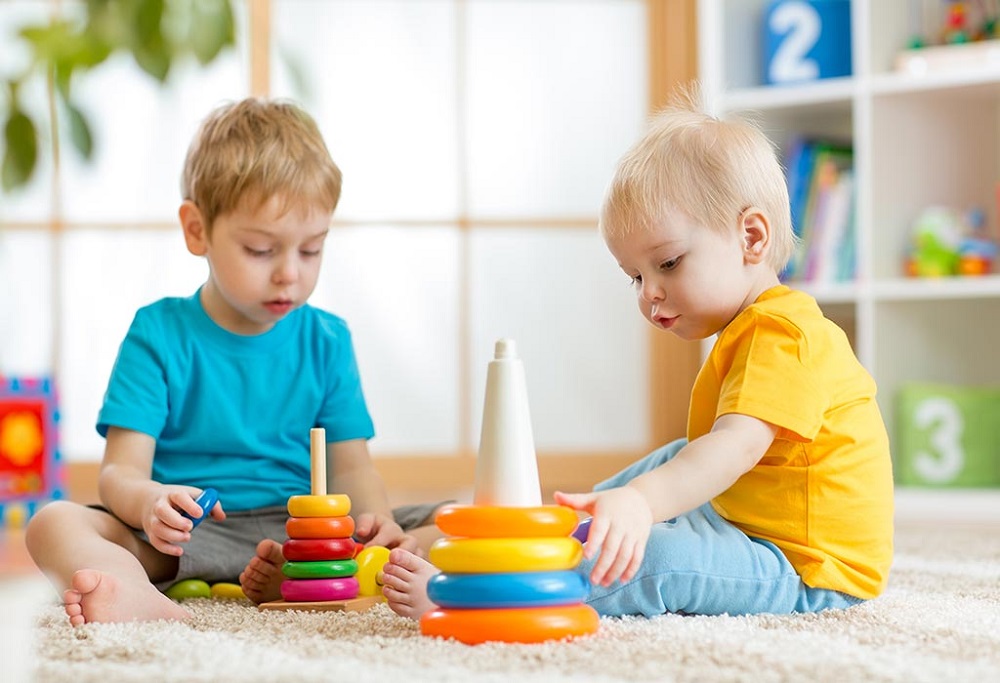 There are so many things that you can do to entertain your child. You can find amazing toys in the market that are meant to give full-time entertainment to children. However, parents want their children to enjoy something and learn from it.
Children are scientists by nature. They love to explore new things and like to disassemble them so that they can get to know the things that are creating curiosity for them.
At a young age, children learn quickly, and everything creates interest in them. So wouldn't it be great if they also learn and enjoy at the same time?
This is where activity boxes come to play their role. You can find the best activity subscription boxes for kids online. These boxes can be the best playing and learning activity for children.
Let's talk about subscription boxes for kids in detail to understand them more
What is a Subscription Activity Box, and How Does It Work?
Children's activity boxes normally come in the form of a monthly subscription that allows them to participate in various fun, play-oriented activities at home or in the classroom.
The package contains various activities for children, and they are designed by the best team of artists, experts, designers, and educators.
While preparing the subscription boxes, the experts make sure that these boxes are appropriate for children and they will both amuse and inspire them.
These boxes are delivered to your door once a month. The prime purpose of these boxes is to assist your children in having an amazing learning experience so that they can learn new things and be aware of things and be entertained.
What Makes These Boxes So Popular with Kids?
Children's activity boxes are a full package of entertainment. They are a great method to provide your children a pleasurable experience along with amusing and stimulating activities. They also provide an opportunity for the parents to let their children grow mentally. With these subscription boxes, you can assist your children in overcoming various developmental obstacles and achieving growth millstone.
Different Types of Kids Subscription Boxes
There are multiple types of kid's subscription boxes available that you can choose from depending upon your kids' interest. All of these boxes are specifically designed to enhance the development and growth of children,
Here is a list of amazing subscription boxes that you can choose from
Science Subscription Boxes
If your child is interested in science, choosing a scientific subscription box is the best option. These enclosures aren't only for scientists. However, if your child is interested in any other field of science such as engineering or mathematics, you may choose from a variety of engineering, mathematics, or technology-related boxes.
Playing with these boxes can assist them in developing problem-solving skills. This science can also increase their critical thinking and responding skills. They start developing various skills and start taking more interest towards science field. Learning these skills at an early age can benefit them in later years.
Many parents get these boxes for children so that they can think out of the boxe and acquire new ideas. It also helps parents in ensuring that they are properly educating their children. Furthermore, these satisfy the parents, knowing that their children are on the right path towards learning.
Many schools also get these amazing boxes for children to improve their learning skills and their grades.
As a result, these best subscription boxes for kids to learn are the ideal choice for both parents and instructors. They assist teachers in clarifying topics better and increase the learning ability of children.
Moreover, these boxes allow parents to create a learning atmosphere for their children at home. Kids take part in amazing learning activities at home. So, choosing these science boxes is the perfect strategy to boost the skills of your children and make them have a better grasp of various ideas.
These boxes will make it quite simple and easy for them to have various science exercises. Also, these boxes allow the children to have access to resources that can assist them in learning new skills. So, in conclusion, if your children are still little, these boxes are important.
Books for the Children
If you and your kids are into reading, you should choose from kid's subscription book boxes. Reading books has been a quite popular activity in recent years, but now it's fading away. If you want your children to get into reading, you can get a subscription box of children's books.
Giving these books that are specially subscribed to for children can enhance their reading skills. You should not overlook your children's reading abilities since they are crucial to their learning.
Reading is quite important for kids as it helps them learn and increases their educational growth. Choosing children
Reading is critical to children's routine and educational growth and development. As a result, it is critical to choose kid's book subscription boxes. Choosing these boxes allows parents to develop a passion for reading in their children.
These subscription boxes also save parents from spending so much time in bookstores looking for the perfect books for their children. The books in subscription boxes include healthy and entertaining activities for children that they find interesting and fascinating.
So, these boxes assist them in enhancing their reading skills and encourage them in critical analysis. These boxes also aid in the development of your children's imaginative abilities.
Your kids think more realistically and effectively. Parents also enjoy these boxes because they create excellent habits and morality.
Furthermore, these boxes assist your children in standing out among their fellows. When you give your children the opportunity to learn, they receive appreciation in the class, which boosts their confidence to the next level.
You should consider purchasing one of these subscription boxes to make your children good readers.
Boxes of Arts and Crafts
These are the finest approach for enhancing the creative skills of your children. They are ideal for polishing the creative skills of your children. These boxes include multiple arts and crafts activities.
If your child is interested in making paintings and loves arts and crafts, you should get them arts and craft boxes. These options allow the children to bring their creative side. They play with these boxes and not only enjoy them but also learn.
If you want your children to be more creative, arts and crafts are the best options. This way, you will not have to spend so much time and effort in bringing something creative for your kids.
Kids have creative abilities naturally, and these boxes assist them in gaining more interest in arts and crafts.
These boxes are also convenient for the teachers. They can give creative things to their children so that children can enhance their creative abilities.
They also try new things and enhance their abilities. When you have these boxes, there is no need to urge your children to participate in arts and crafts.
These boxes can also save you money and energy. When you have these boxes, you don't need to make various items at home. These boxes contain a variety of art supplies and equipment.
As a result, these boxes play a vital part in your children's artistic development. These boxes also aid in the development of children's fine motor abilities.