5 Best Yoga Centers in Bangalore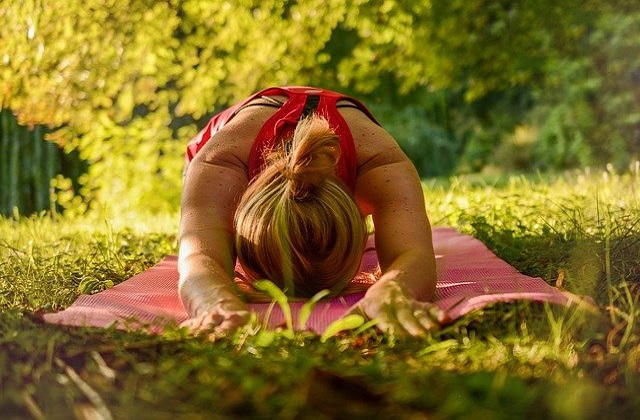 Yoga has become one of the most preferred forms of fitness in the city in the past few years, with good reason. yoga is a group of physical, mental, and spiritual practices or disciplines which originated in ancient India.This ancient practice combines helps align body and mind through asanas, pranayama and dhyana. Over the years, multiple forms of yoga have evolved all across the world. Bangaluru has seen a rise in the number of yoga teachers and institutes in the past decade. Hatha, Ashtanga, Vinyasa and Power yoga are some of the common programs that are offered across many yoga centers.
If you are a beginner looking for a yoga center, here is my list of the best yoga centers in Bangalore.
Sri Krishna Wellness, Yoga and Cultural Center – Located in the heart of Malleshwaram, the ambience of the center is calm and refreshing surrounded by greenery. Truly a wellness and cultural center with a holistic approach makes Sri Krishna Wellness, Yoga and Cultural Center one of the best yoga centers in north Bangalore.
a1000yoga – Driven by the desire to bring the deep and holistic practice of yoga to resolve the physical and mental needs of the fast paced world we live in today, a1000yoga was founded in 2011 by Pradeep Sattwamaya. They have a team of dedicated yoga teachers that not only conduct classes but also train aspiring yoga teachers. a1000yoga has a simple approach and clear vision. Their studio is fully equipped and brightly lit, creating a light and soothing ambience.
Total Yoga – This center focuses on a balanced style of yoga that gives equal importance physical fitness and a mindful practice. Total Yoga brings focuses on integrating mindfulness into the practice. They offer online courses too. Co-founded by Manish Pole and Neetu Singh, Total Yoga has centers in Pune, Bangalore and other countries.
Mind.Fit – A subsidiary of Cure.Fit, Mind.Fit's programs are designed to suit all levels and have certified instructors. With centers spread across the city, it gives you the flexibility of booking your sessions at the center of your choice. Their online offerings have a large variety of on demand classes along with guided meditation and pranamayam packs. Mind.Fit's range of options and flexibility make it a great choice for those who are always on the move.
Akshar Yoga – One of the famous yoga centers in Bangalore, Akshar Yoga was set up in 2010 with the intention to take yoga global. With the main center in Sadashivnagar, it has 20 affiliate yoga centers across the city and many more centers spread across other countries. The elegant studio itself is thoroughly inviting, having an exclusive and massive space to practise asanas, chant, meditate and engage in working on pranayam techniques.
A regular yoga practice will help tone the body, build strength, body's immunity and create self awareness. Make sure to take trial classes before signing up for a program in any of the yoga center.
Sri Krishna Wellness is one of top best yoga centers in Bangalore