15 Best Christmas Home Decor Items To Make Your Christmas More Wonderful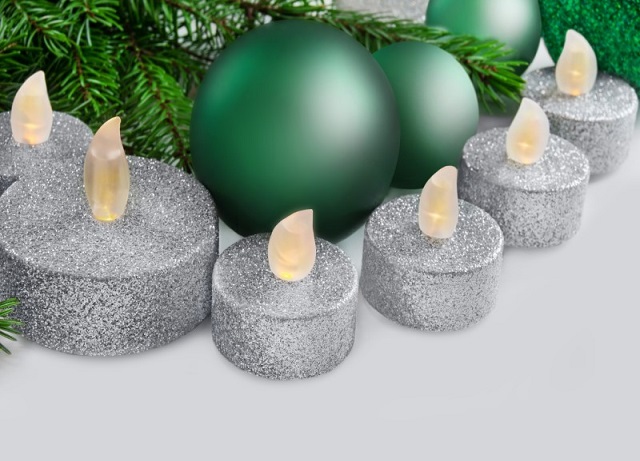 Christmas is on its way, which means it's time to start thinking about purchasing your Christmas home decorations items. Luckily, when it comes to decorating your house, there is no shortage of decorative ideas. Add string lights to your curtains, windows, or doors to increase your home's charm or make it more attractive with adorably designed hanging baskets and disco balls. To help you celebrate the holidays in style, at Talash.com, we've gathered the best Christmas decoration items to décor your home—from garlands to string lights and everything in between.
Have a look at our top fifteen picks that are sure to keep your home merry and bright this holiday season:
Ceramic Christmas Tree
Nowadays, a ceramic Christmas tree with colorful plastic bulbs is making a decor comeback. They are battery-operated and come in a variety of colors and designs. Shop modern variations of these delicate Ceramic Christmas Trees at Talash.com.
Pre-Lit Frosted Berry Garland
This garland is adorned with artificial frosted pine cones, holly berries, and pre-lit lights, making it a favorite Christmas decorative item. Ideal for use on any fence, staircase, over doors, windows, and fireplace mantels this Christmas.
Blue Spruce Artificial Christmas Tree
The Blue Spruce Christmas tree is wildly trending these days because of its bright blue color. If you want to add your favorite lights, then you have the option to purchase them unlit. Browse our collection of artificial Christmas trees in four different sizes at Talash.com.
Disco Ball Garlands
Disco Ball Garland in silver, red, and green is perfect for adding a disco touch to your Christmas decor. Make your Christmas merrier by draping these garlands along a staircase and give a shimmery glamor to your decorations.
Crestwood Spruce Hanging Basket
Gives your home a festive welcome by hanging this Crestwood spruce basket on your door. The glittery Crestwood Spruce Hanging Basket boasts led lights, red berries, and cones.
Personalized Wooden Sled Decor
This Personalised Wooden Sled is laser engraved with any family vacation name and perfect for uniquely welcoming your guests! Add a charm to your Christmas decorations by customizing your family on the vintage wooden sled.
Holiday Berry and Pinecone LED Lantern
This gold brushed finish lantern with LED string lights, pinecones, and red berries is perfect to use as a centerpiece in your home. Enhance the beauty of your Christmas home decoration with this lovely lantern from Talash.com!
Curtain String Lights
Curtain string lights are fabulous home decor to spice up your holiday season. Create a beautiful framework for Christmas by putting these dazzling lights into your curtains or window. Add some coziness to your room with these easy to install lights!
String Ball Lights
Feels a little more playful by adding these beautiful and affordable string ball lights in your Christmas home decoration items. Choose from your favorite color and hang these string ball lights in your yard or terrace.
White Snowflake Window Decals
Make your Christmas white with these firm to attach and easy to peel off snowflake decals. Stick these white snowflakes to windows and mirrors to add a snowy festive touch to your Christmas decor!
Christmas Balloon Garland Kit
Are you wondering what you can do differently at your Christmas party? Then celebrate the Christmas cheer by using this easy to set up Christmas Balloon Garland kit to decorate your home. This kit is perfect for Christmas and has everything to make a beautiful balloon garland!
Flameless Candle Set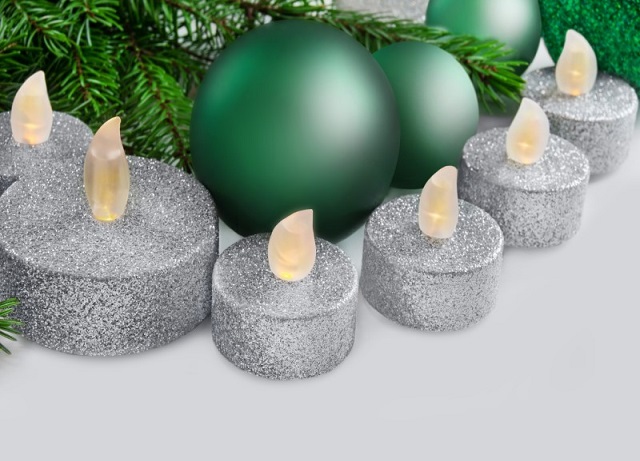 Flameless candle sets are reliable to use, come in all sizes and shapes. For your convenience, these flameless candle sets have unique features like timers and remotes. If you're concerned about burning, then shop these candles from Talash.com at affordable prices!
Knit Stockings
These Knit Stockings in red, white, and cream color are a beautiful addition to Christmas decor! Shop for the best knit Christmas stocking at Talash.com and hang it on your door for being filled with gifts by Santa!
Embroidered Poinsettia Table Runner
Bring happiness to your table this Christmas with our elegant Embroidered Poinsettia Table Runner. This attractive table runner is carefully patterned to create a remarkable table setting, making it perfect for a Christmas feast!
Cable-Knit Tree Skirt
These cable-knit tree skirts are perfect for adding a festive display to your Christmas decoration! Dress up your Christmas tree and give a cozy touch with this knit cable tree skirt, perfect for any holiday decor!
This Holiday season, transform your home into a winter wonderland by buying these fantastic Christmas decorations online from Talash.com – the best online shopping portal in India! So, what are you waiting for? Shop these Christmas decorations online from Talash.com to make this holiday season merrier!