5 Compelling CTAs That Can Drive In High Conversions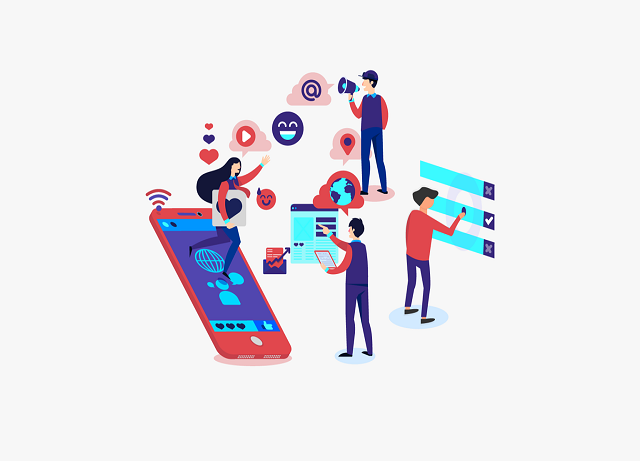 Before we start with different types of compelling call-to-action, let us have a brief discussion regarding – what is a CTA?
What according to you is a CTA?
Well, by bookish language, a CTA is simply a line of text that when added to a web page carries the visitors to the landing page and encourages them to take any action. Hence, the name a call that can take an action.
While designing a website, no matter what theme or subject it is, the developers make sure the website contains a powerful CTA that can drive high conversions. When you reach out to the best digital marketing company, your primary intention is to gain better visibility and cultivate more conversions. Right? CTA, to some extent, performs the same job.
In this article, we will learn different types of CTAs that are responsible for generating leads and building conversions. Let us have a look.
5 Compelling CTAs to drive in high conversions
Lead generating icons:
CTAs are primarily used to generate leads. Do you know this? Whenever a call-to-action is added to the web page, it intends to drive the interested audience which is further counted as quality leads.
The viewers who show interest in the brand don't need to be likely to get converted and turn up as customers. Many follow a brand to purchase in the future. Such visitors are noted as leads. When you gather the leads, you can easily nourish them to become customers. But this only happens when you create compelling and engaging call-to-actions.
Read-more button:
Read-more option is usually used in long-sized content. Suppose you are writing a blog or an article and have uploaded it on your website. Usually, a brief description of the article is displayed on the homepage. To ensure that the readers take a look at the whole content, read-more CTAs are added to it.
Read-more or view more buttons excite the readers to go through the entire article instead of skipping it. In many cases, these CTAs are used after one or two paragraphs of the content to generate interest. Instead of allowing the entire content to be featured on the home page, such options are used to build engagement.
Product or service-related option:
When someone is browsing your website to learn more about your products or services, it is your responsibility to make the person stay on the page for a long time. This helps to grow the customer retention rate and reduces the bounce rate of a website.
You can easily achieve this by introducing a product or service discovery option at the very top of the page. For example, learn more about the features, view the latest products, go through our services, and many more. Such CTAs have the power to hold back the visitors for a long time and exciting them to view all your products and services without skipping the section.
If you want to share and grow your product awareness, don't miss out on adding this option.
Registration option:
You must have come across compelling call-to-actions like Register Now, Sign Up, Subscribe Now, Fill up the form, etc. All these CTAs are categorized under the registration type.
Registration based call-to-actions are a way to nurture the quality leads generated to the business. Suppose a user finds your brand interesting and thinking to get in touch with you to avail of the products or services. When he finds such an option, he will automatically get drawn towards it, performing the action with no excuse.
This is a smart way of nourishing the leads and converting them into potential clients. It even builds down the marketing funnel, enabling the brand to generate more sales.
Event promotion:
This is the most interesting option that actually drives in the ideal audience who are interested in attending your upcoming event. Suppose you have decided to launch an event, online or in person, it is obvious that you want to let people know about your event and find the ones who are actually interested.
To know about the interested people and to make a count on the audiences, a CTA related to your event can be a great thought. For example, register for the event, try it now, etc.
An event promotion CTA is designed to spread brand awareness and drive ticket sales in the end. It does not just excite the interested audience to be a part of the event but even improve the number of conversions of a business.   
Know More
CTAs can thus narrow down the marketing funnel by serving the right audience with their proper needs. Hence, avoiding them while designing and developing a website is surely a big mistake.
Have you recently contacted an agency offering white label services? Make sure you take care of these effective elements at the time of web development.