Explore Delhi's Nightlife at these Best Places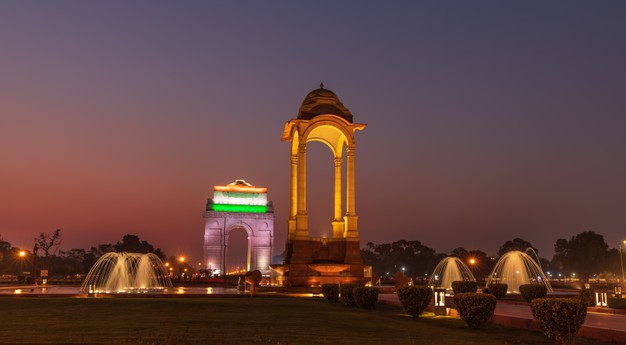 Delhi is surely one of the best cities in India. From the history to culture, everything about this city appears special. Just like there are tons to do in Delhi in the morning, don't think that your nights here will be uneventful. If you are up for it, then Delhi has a lot to offer at night as well. Before you hop on your Delhi to Melbourne flight, make sure to check out the nightlife in Delhi. You will be surprised at how much the national capital has to offer.
Read through this compilation of the best places where you can experience the vibrant nightlife in Delhi.
Social
Social is located in Delhi and a unique fusion of office and cafe. This place offers the best of both work and play. Hanging out at Social means you will get to meet lots of people who are similar to you and share your ideas and hobbies. Apart from that, the food at Social is amazing and will certainly sweep you off your feet. Additionally, another special thing about this place is that every furniture here has been recycled. Surely, you will not find something like this elsewhere.
Timings: 11 am to 1 am
Address: 9-A & 12 Hauz Khas Village, New Delhi
The Blue Bar
If you are looking to find a cool bar in Delhi to feel the nightlife as well as the vibrance of the city, then the Blue Bar is the place to be. The colour theme of this place is black and red with very unique lighting. They also offer different types of cocktails which belong to various international cuisines. You can also try out their desserts, which are just as good. You can just come here and enjoy a laid back and carefree time with your friends and family.
Timings: 12:30 pm to 12:45 am during weekdays; 5 pm to 12:45 am during weekends
Address: Taj Diplomatic Enclave, 2, Sardar Patel Marg, Chanakyapuri, New Delhi
Paranthe Wali Gali
Just like the name suggests, Paranthe Wali Gali is a street in Delhi which is lined with a series of little shops. These shops serve some of the best Parantha in the country. You will be able to try from a wide menu containing a variety of parathas. However, it is all vegetarian here. Some of the most famous paranthas here are khoya paratha, paneer paratha, rabri paratha, etc. These are served alongside sweet and spicy chutney to enhance the taste of the parantha.
Timings: 9 am to 11 pm
Address: 1984-1985, Gali Paranthe Wali, Chadni Chowk, New Delhi
India Gate
India Gate is one of the most visited tourist attraction centres in New Delhi and rightfully so. This monument was built as a tribute to all the Indian soldiers who died in World War I. It is located on the Rajpath and itself is a very grand and iconic structure. Even though it is a tourist location, India Gate is best enjoyed at night. This is when the lights are switched on and the whole ambience completely changes. You can also enjoy the local street food right in front of the monument.
Timings: All day
Address: Rajpath Marg, India Gate, New Delhi
Gurudwara Bangla Sahib
For those who are looking for peace and spirituality, a visit to the Gurudwara Bangla Sahib can give you both of that. This place is one of the most visited places of worship in New Delhi. It has a prominent sarovar which is thought to heal all. Built in the year 1783, the construction of this place was supervised by Sikh General Sardar Baghle Singh. Apart from this, the Sikh General also built 9 other shrines in the city. Ever since, this Gurudwara has become a local as well as tourist favourite.
Timings: All day
Address: Ashoka Road, Hanuman Road Area, Connaught Place, New Delhi
Hard Rock Cafe
The Hard Rock Cafe has branches all over, so don't be surprised to see this famous franchise in Delhi as well. This place offers some of the best food and drinks in Delhi and the ideal spot to chill with your friends and family. Before you board your India to Australia flight, you have to make sure you spend some quality time here. In addition to the food and drinks, you can also enjoy really good music here during the evening and at night. Quite the ideal location to experience the best of Delhi.
Timings: 12 noon to 1 am
Address: M-110, 1st Floor, DLF Place Mall, Saket, New Delhi
Kingdom of Dreams
A visit to the first live entertainment building in the country is the best. You will be able to find a fusion of the cultures present in this country here. You will experience all that through the art, cuisine, etc. You can also catch a glimpse of cinemas in their theatre. Don't miss out on the gallery which has a special architecture and holds some fine art. The music can be thoroughly enjoyed too.
Timings: 12:30 pm to 12 am
Address: Auditorium Complex, Sector 29, Gurgaon, Haryana.
Conclusion:
Whenever you visit any city, the only way to catch the true essence of the city is by experiencing the nightlife as well. Hence, make sure to check these places out in Delhi and you will surely know the lively and vibrant nature of this metropolis much better. MyTicketsToIndia offers easy ways to book tickets.
You will be able to avail amazing discounts and offers on their website. Book your Delhi to Melbourne flight from their website and you will realise how hassle-free the whole experience is. They also have customer care services which are available 24/7. So, you can reach out to them via a phone call or an email and get all your queries answered in no time. Make sure to have the best travel experience with MyTicketsToIndia as your partner!