Use These 4 Steps to Stay Healthy and Track Your Foods During Quarantine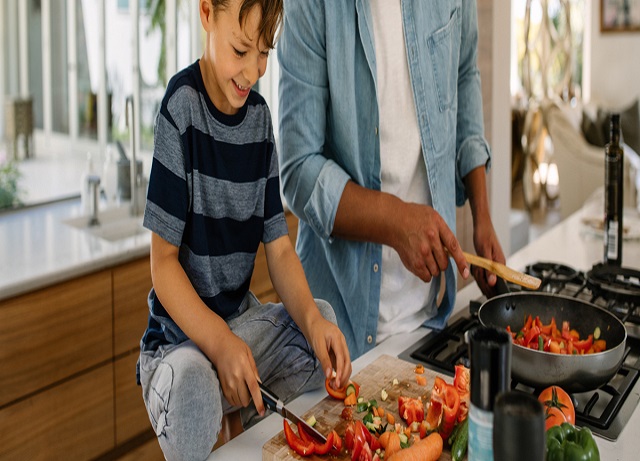 Do not let your quarantine situation thwart your efforts to be healthy. In fact, more than ever you need to ensure you are well. You are dealing with unusual times.
You do not have to drastically alter your life unless you are instructed to do that. These are simple actions on your end that make a huge difference. After all, hasn't the quarantine forced you to adapt enough, already?
Harness your motivation. Ensure you are doing exactly what matters. Track your food. Stay healthy. Cover your basics with these steps you can take.
1. Work with a Nutritionist
Unlock even more benefits from the foods you eat. Seek the services of a nutritionist. Work with them to know exactly how your body, and your mind, react to certain foods. Remember, you need to eat with both your mental and physical wellness in mind.
Certain foods could actually expedite serious health issues for you. Why wouldn't you want to know about the dietary decisions that can impact your well-being? It's rather easy for you to find out which options should/should not be in your diet. A nutritionist can help you with that.
Make sure you only entrust this advice, though, from a licensed professional. There are a lot of so-called "experts" who do not have formal training. Be certain your nutritionist is a reputable specialist with experience and positive results under their belt. Ask for their client list. Read up on their Health review board. Do your research.
2. Talk to Your Medical Provider
Reach out to the person who oversees your medical care. Your provider doesn't just have training in how to treat your minor and more serious medical issues. They have formal schooling in nutrition, too. Your doctor recommends diets, and their advice should always be taken seriously by you.
When was the last time you talked to your primary physician? Even during quarantine, you have access to their services. The medical community, as you likely know, has used technology to administer care.
If you do not have a primary medical provider, you should look into this. You mitigate your chances of life-threatening diseases and medical emergencies. Access to specialty referrals is more available for you, too. Make sure, more than ever, that during quarantine a medical provider checks out your current wellness. They can equip you the with necessary measures you need to take to stay healthy.
3. Utilize a Meal Planning Service
You must follow a balanced diet. Should added pounds be on your mind, you can turn to the provider of the best meal delivery for weight loss that matches your needs. Yes, delivery can be healthy for you. It's all about what's in your meals.
Delivery services even offer you amazing freestyle meal plan choices. You can pick exactly what it is that you need. You even have the option for occasional indulgences without breaking your weight loss goals. Get in your exercise in, even from home, and enjoy your workout meal delivery customized for you.
Should you need vegan meal options, use a meal delivery service that covers those requirements. For those of you with gluten restrictions or pescatarian requests, you also have options. Enjoy great, healthy options through a meal planning company. No matter the specifics of your diet, you can find a reputable provider. You will be better able to stay healthy and more easily track your foods.
4. Keep a Food and Wellness Journal
Grab a notebook or your laptop and start a food and wellness diary. Your journal will help you track your foods. You also increase your chances for staying healthy.
Either through your local book shop or office supply store, you should be able to find a great option to record your journey. You might even already have something at home. Don't forget to look online, too, to see if you can score some sweet deals.
And it's not just the food you are tracking. You can jot down your thoughts and boost your mental health. Look back on your exercises, too. Keep track of your choices and your reactions when you have a food and wellness journal.
It's Easier than You Think
To be certain you stay healthy, you must track your food. The four steps above should help ensure that you do this. What are you waiting for today?
Be certain your wellness doesn't take a back seat. Make sure you stay healthy. The four tips above could help you. Each of those well-known suggestions takes into account measures you easily can take.
Utilize all the wonderful resources. Seek out the services that will benefit your health. Make this a priority. The actions you take during quarantine will help you moving forward, too. Plus, it's easier than you think.