A guide to promoting your online clothing store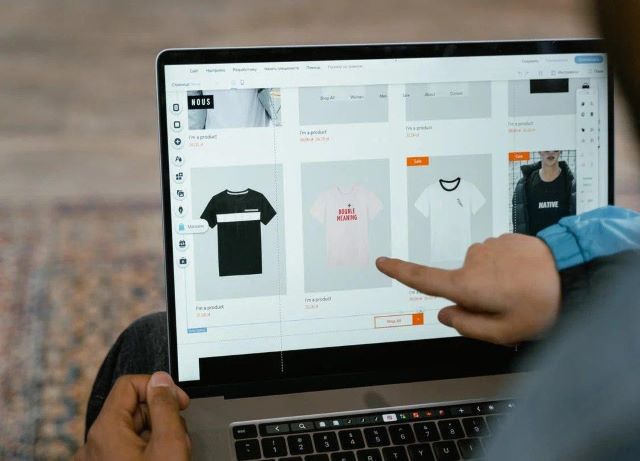 Great products sell. But first, people should come to know that you have great products to sell. This is why any online clothing store that wishes to thrive should add active promotion to its marketing strategy. Here are 6 effective ways to promote your store and bring in more customers.
Social Media Marketing 
The idea of social media marketing strategies can be overwhelming at first, but it is well worth your time and effort. Done right, it will promote your online clothing brand and foster bonds with your customers.
You can get started by following these steps:
-Set up accounts on popular social media platforms for your business. Take a look at your best competitors to
see which platforms they use the most and follow suit.
-Share your clothing products and designs through every channel.
-Optimize your account and posts to help people find you on social media platforms
easily.
Use Sharable Images
Enticing images are a requirement for any brand, but even more so for online fashion brands. Since shoppers cannot touch or see your products directly, they will be disheartened if you do not provide high-quality photos portraying the apparel from multiple angles. Make sure that the images are captivating enough so that people will want to share them even if they do not make a purchase. And if you have the budget, hire a professional team to get it done, at least for your most important products.
Get into Email Marketing
Even if you are a small business, email marketing can be an effective way to attract and retain clients. Email marketing campaigns can be automated to send messages to you, letting you focus on other things. 
To start you need your people to sign up for your list. Ask potential buyers to join through social media and your website. Entice them with offers of special deals, exclusive sales, and other benefits to boost the signup rate.
Run Online Sweepstakes
Online giveaways are a great way to increase user engagement, boost brand awareness and generate more sales. When you run a contest, people who have never heard about your brand before learn about it and get to engage with it. This gets the word out and can set the ball rolling for your growth.
Try Influencer Marketing
Influencers are online celebrities – like YouTubers and Instagrammers – with a huge following. They have the capacity to "influence" the purchasing behavior of their audience. Even a single sponsored content from an influencer can generate much traffic and sales on your site. But for this method to work, you need to partner up with influences whose viewer base overlaps with your target customers. Here you can use services like SproutSocial to find the right influencer partner for your store.
Promoting Your Online Store on Forums
Promoting your online clothing store on forums can help you reach out to a wider audience. This gives you an opportunity to build your reputation by providing value. For instance, if you decorate and sell blank t-shirts, join online communities of apparel decorators and help them by creating valuable posts and by answering questions. Here the goal will not be to direct traffic to your website, but rather to get your name out in the right circles. 
Of course, you don't need to tackle all 6 of these marketing strategies right away. Pick a couple of tactics and implement them for your store. Discard the ones that do not work, and keep adding new ones as you progress.