How to create your own channel in IGTV?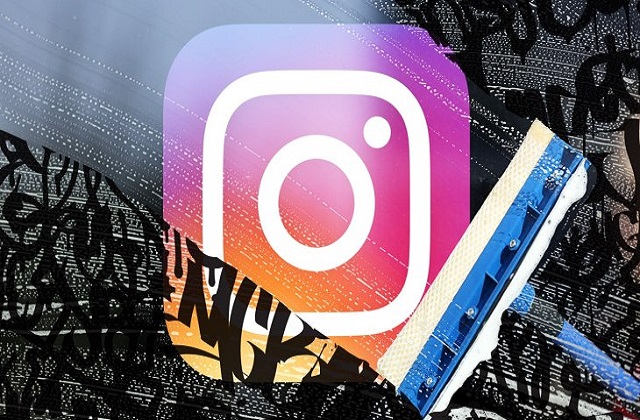 Anyone who already has a profile on Instagram can create their own channel on IGTV. A new channel can be created through the IGTV tab in the Instagram application, through a different IGTV application, or through the browser version of instagram.com.
How to use IGTV?
Developers are promoting the idea of ​​channels, programs and TV shows there. Like traditional television, Instagram wants to regularly release programs on its new TV, so that users can expect them at a certain time and come back using the application.
Some tips to increase your audience on Instagram.
Get relevant comments on Instagram! They are the purest form of engagement on Instagram and an algorithm that rates the popularity of your post that counts each comment you receive and how it relates to your post. If the comment is relevant, your post will be popular.
Be consistent and develop a publication schedule. Think about the video plan in advance and publish it regularly so that your viewers get used to it and come to you again and again.
Publish original content on TV, which you only share here and nowhere else. In this case, your fans will be obliged to follow your channel if they do not want to miss interesting news. I think Instagram took such a bold step towards a vertical video for a good reason! After all, adjusting horizontal video to vertical format is quite difficult. Technically, of course, it can be done, but it will already be a compromise that does not improve the impression of the video, and even most likely, will lead to fewer and short-term views . So Instagram is only trying to get content creators to shoot original videos for Instagram.
Add a link to the video description. Oh yes, friends! You can add clickable links to videos on IGTV, so use this cool feature. It is worth it to create your own channels and lead the audience on your site or wherever you need it.
True, that is, there is no need to create super-duper quality videos for IGTV. The most important thing is to create interesting content and be yourself, and the audience will definitely catch up with such a channel. On Instagram, the main thing is not the technical quality of the video as the regularity and interestingness of the release.
Maintain a dialogue with the audience. Users get an opportunity to like and comment on your video. Talk to fans, respond to their comments. I think they will appreciate that you pay attention to them.
Analytics in IGTV
Like Instagram Stories, IGTV will have some stats in the video that will help you create more interesting videos and keep your audience in front of the screen for as long as possible.
Each video will contain the following stats:
Inclusion: thoughts, likes and comments. Likes and comments are also visible on the video itself, but only you can see the number of Instagram views.
Audience retention: The percentage of subscribers watching your video, as well as the audience retention schedule for the duration of the video, ie in which segment of the video you begin to lose viewership.
What does it mean to watch videos on IGTV?
In IGTV analytics, watching videos is the number of times a user watches a video for 3 seconds or longer. Thus, visuals of less than 3 seconds are not counted in the data.
Frequently Asked Questions on Instagram
Format and video length for IGTV
Accounts with a large number of increase Instagram followers and confirmed profiles can upload up to 60 minutes of video, but this can only be done from a computer. In the future, according to Instagram, it will be possible to publish videos of any length.
Format & Size: MP4 only. The maximum size for a 10-minute video is 650 MB.
The ratios for the videos are the same for the stories – from 4: 5 to 9:16.
Can I have more than one channel on IGTV?
Unfortunately no. You can create only one channel for an Instagram profile, as can channels and profiles, one can say, same thing.
If you want to create another channel, create an additional profile on Instagram and then open an additional IGTV channel.
Will IGTV be advertised and is it possible for bloggers / YouTubers to earn money there?
For the time being, the producers of IGTV will focus on promoting a new format to attract more and more users. In the future, IGTV will, of course, see ads and video producers will be able to monetize their creations. Ultimately, Instagram is seriously going to compete with YouTube, and without introducing monetization for videos, it is unlikely that they will be able to pull YouTube onto their platform.
How to edit title or video description for IGTV?
Please note, for now, you can only edit the title and description of the video on your computer.