Within the types of digital content, video is one of the most used and is an irreplaceable tool for any brand or company. In fact, it is a strategy that is known as video marketing. In addition, video editing is not a resource available to few people since it is not necessary to have professional software installed on your computer.
And it is that with a digital society that consumes more video content, it is becoming easier to perform online editing actions, such as modifying a video format, cutting a YouTube video or even placing elements.
How to cut YouTube videos for free?
One of the main tasks is to cut a YouTube video to remove a part or select a specific fragment and thus have it in a separate video. Also, cropping a YouTube video serves to make it easier to send or simply remove the scene you don't want to appear. You can even convert video clips into different formats, such as animated GIFs or image sequences.
With a good internet connection and your updated browser, you can download and trim YouTube videos with web applications. You just need to upload the file or link and edit it from the browser. Another option is to download videos from YouTube using YTmp3 Downloader and convert them completely free without any restrictions to MP3.
You can also find different platforms on mobile devices to trim videos from YouTube or another social video network just as there are specialized applications to cut and download YouTube videos on Windows or macOS.
These YouTube video cutting tools are used online from your browser without installing specialized video editing software. They are easy to use.
1. FlexClip: edit online videos easily and quickly
It is one of complete online editors that you will find online, and that will help you to trim YouTube videos in minutes. FlexClip is a platform that, in addition to offering paid plans, has a free version. Create a FlexClip account, and you can design a project from scratch or use a template.
Here are two ways to trim a YouTube video with FlexClip:
The first is using the FlexClip video editor by dragging the start points and the endpoints of the video. The other alternative is to use its separate free tool – FlexClip video trimmer.
When you have the video ready, you just have to click on the "Export" option located in the upper right corner. A menu will appear where you can choose the quality and compression of the video. If you are going to use the free version, click on it and wait for the video to be processed. When finished, you can download the YouTube video on your computer, share it or save it on your Google Drive. Don't worry. It doesn't have a watermark!
2. A convert Cut Video: convert your videos on the Internet
This is another website to trim YouTube videos. It is relatively easy to use and more straightforward. Convert is a platform that allows you to convert different files, as well as PDF or images.
First, you must go to the "video" section and then click on the "cut" tool. You can upload videos from your computer or from storage systems such as Google Drive or Dropbox. You should have the start time and end time of what you want to cut from the YouTube video on hand. Once you enter these data, you just have to click "Submit," and you can save it on your computer.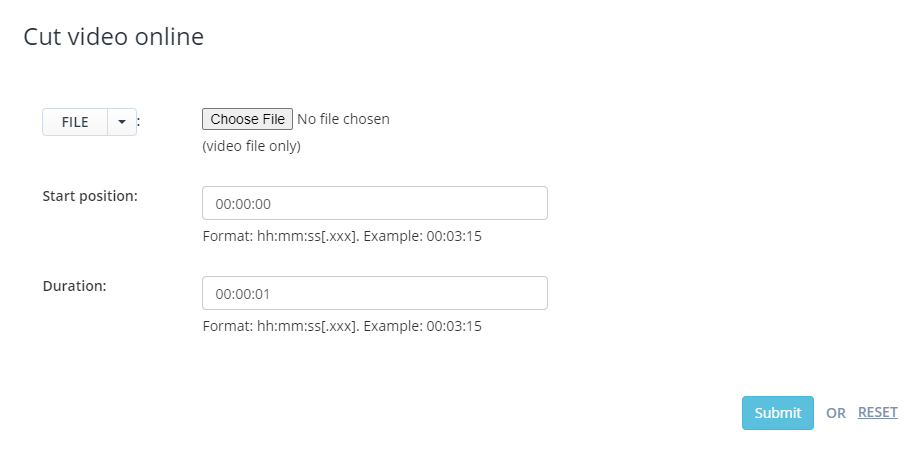 3. Cut videos with YouTube Video Downloader
Cutting videos with YouTube Video Downloader is one of the basic and easy options for someone who only needs a specific cut of a video without editing.
This alternative gets you out of trouble because you don't need to download any YouTube video.
Follow these steps:
You copy the YouTube link.
You choose the download quality of the YouTube video (high or medium).
And ready! You have the option to cut it online and download it.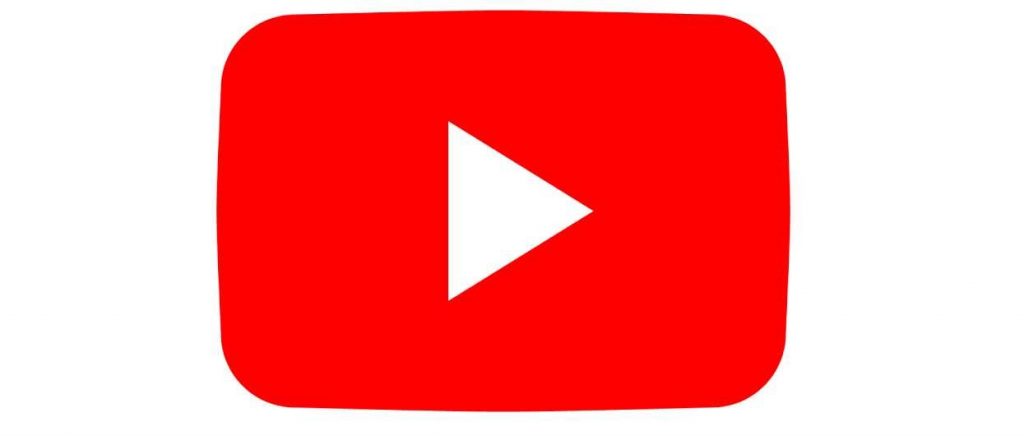 4. Clideo, the quintessential YouTube video cutter
If you want an option that makes your life easier and you need a YouTube video cutter that makes you look like an editing professional, then Clideo is an alternative that can win you over. And by the way, know the 15 banks of free videos that you will love .
Learn about the features of this online video cutter:
Quick video cropping.
Accept any format.
Everything is done online without the need to download software.
Settings to convert your video to any format.
User friendly interface.
Conclusion
There are many tools out there to trim youtube videos including the above ones we tested. If you have more great tools, share with us in the comments below.