Impact-rated hurricane door designs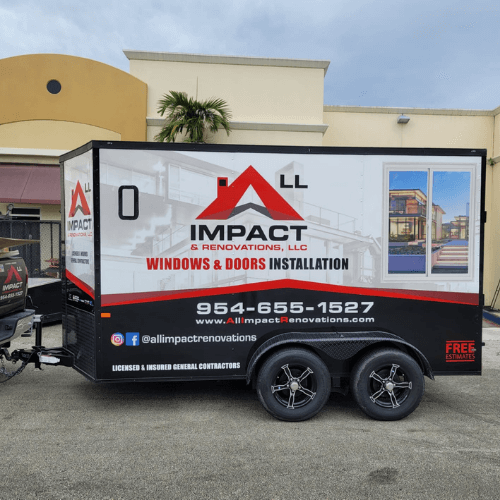 Impact entry doors offer property holders many benefits and are extremely useful when paired with impact windows. Many popular impact window manufacturers are offering impact doors with beautiful designs and styles for private and commercial use as well.
Most Popular Impact Door designs
Impact entry doors must be very stylish, energy-efficient, and modern. In addition, they must meet the local weather requirements. Some of the most famous designs of storm doors include sliding glass doors in different shapes, strong and decent aluminum or vinyl French doors. Furthermore, the Aluminum cabana's impact-resistant doors and windows are also in demand. With various styles and finishes, impact entry doors work very well in nearly any home design, including contemporary decorating styles.
Different styles and designs
A famous company CGI is located in Florida and their products meet impact and pressure requirements. They offer numerous designs such as French doors, entrance sliding doors, and sliding glass windows. Such Product lines give a more modern look and feel. There are several customization options such as finishes, the color of glass, and design choices.
Impact entry doors and even garage doors are available with multi-layered glass and with several different options for colors, frames, and patterns in French, Bi-fold, sliding, and garage door designs. These days it is easy to find hurricane impact front doors with Classic-Craft, Fiber-Classic, Pulse, Smooth-Star, Profiles, and Traditional product lines.
Wood-texture
Every impact-resistant door must meet strict HVHZ and WBD certifications. Many companies are offering impact entry doors in real wood texture appearances which are suitable for staining as well. In addition to storm resistance, hurricane impact resistant doors and windows resist water damage, rotting, and other types of destruction. Some companies also offer traditional door frames while still meeting impact requirements and building codes.
Some other captivating designs include Wood Grain, smooth, and rustic product lines with and without glass. Impact doors are noted to resist moisture and offer energy efficiency.
Castile Patina Door Lite design
Another design to take into attention is the Castile Patina Door Lite design. This glass is mostly private and offers a privacy level of 8 out of 10. Spring Patina Doorlite is another eye-catching design and is guaranteed to fit any home. Another gorgeous option is this Camelia glass door design with a glass privacy rating is a 9 out of 10, so unconditionally ensuring peace of mind with any privacy concerns. This glass design is tied along with wrought iron which makes it a favorite choice for the home.
Fiberglass Doors
Many designers and manufacturers of impact entry doors love working with fiberglass because it possesses the ability to mold easily and allows creating any design. Fiberglass doors usually offer almost every trendy design.
There are different varieties such as a single fiberglass front door or two doors that swing-out.
There is also an option of using a fiberglass wood frame that will increase curb appeal and bring incredibly realistic mahogany to the building.
Usage of impact glass in a fiberglass door offers extra protection against heavy weather to keep the home safe and beautiful at the same time.
Sliding Glass Doors
These kinds of impact entry doors are popular particularly in tropical parts of the country as they allow a seamless flow between outdoor and indoor spaces. Impact sliding glass doors have the potential to offer energy efficiency, safety, and a surprising amount of customization options. So it is easy to get the sliding glass door of your own choice to increase the beauty of your home.
French-style impact Doors
There are Millions of homeowners who consider French doors as an elegant style option while choosing a new home or looking to renovate their existing doors. French-style impact entry doors are much more reasonably priced, multipurpose, and sturdy.
It is possible to use Impact French doors to separate the indoors from porches, verandas, pool areas, and patios. People use them to separate two interior rooms to maximize space and increase elegance.
Bifold Doors
Bifold doors are considered ideal for separating a terrace or patio from the indoor space. These doors are packed with insulated-laminated glass and they can also fold back at two points and allow residents to let in natural light without skimping on energy efficiency or curb appeal. They look beautiful as well!