When you think of ridesharing or for that instance talk about it the first name that comes to your mind is Uber. However over these years many new ridesharing solutions have come and the one we are going to talk about in particular is Juno.
Here's all that you need to know about the app.
All that You Should Know about Juno
The app was launched in 2016 to primarily offer ridesharing and hailing services to those living in and around the USA and over the course of its few years had gone onto building a name as being a driver friendly service that helps drivers to a great extent to streamline their daily tasks and also help the riders in getting access to quick rides.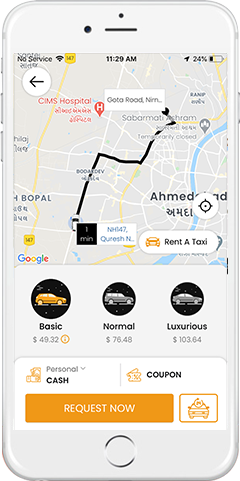 So now that you know about the app, let us now get an insight into some of the advantages of this app and some of its features that has gone onto making it so popular after all.
Advantages and Standout Features of Juno
Quick Access to Ride
With the app the riders get quick access to rides. This is by the app tracking down their location through the inbuilt navigation feature which in turn helps them get connected to drivers nearest to them.
Track Rider and Driver
Juno helps the riders and drivers both to track the locations of each other and know each other's whereabouts and also get an idea of the latter's exact time of arrival.
Innumerable Ride Kinds
Juno helps riders get access to innumerable ride kinds so as to book rides with ease and travel with convenience as well from one place to the other.
Analyze Daily Ridesharing Business
The app presents the business with analytics to help them keep track of the daily operations, the profits they make and the areas they need to work upon.
Thus now that you have an idea of the advantages and unique standout features of this app let us now get an idea into the strategies that need to be followed while building the app so as to ensure maximum profits and swift ridesharing services through it at all times.
Incorporate a large number of ride kinds to provide convenience to your riders and helping them commute with ease from one place to the other.
Make it easy for your riders and drivers to operate your taxi booking app. This can be done integrating services as well as features which in turn will help them in the same, like track rides, location navigation, and so on and so forth.
Locate the platform where you will be able to find the maximum number of riders interested in your ridesharing app like Juno, that is to say, iOS or Android.
Following these steps, in turn, will ensure your ridesharing app like Juno provides swift ridesharing services, helps the riders and drivers both, and finally ensures you make huge profits and revenues along the way through it at all times.