Business in the New Normal: Key Insights to Thrive Post-Pandemic
The global pandemic has upended businesses and the global economy as we know it today. According to statistics, there has been a 4.5% drop in economic growth that amounted to nearly $4 trillion in lost economic output. In 2020, the global gross domestic product (GDP) decreased by 3.4%, while the forecast for 2021 is 2.9% GDP growth.
Amidst the uncertainty, businesses have been compelled to make radical shifts when connecting with consumers, restructuring operations, strengthening the workforce, and strategically seizing opportunities.
Companies have had to accommodate the evolving demands of consumers in a COVID-19 environment. Plus, they are continuously adapting to the growing needs and changes in the behavior of workforces struggling with the intricacies of remote work.
Navigating the Pandemic: Insights and Lessons for Businesses
Agility, creativity, and resourcefulness are keys to successfully navigating business disruptions, providing engaging customer experiences, and achieving growth targets. Let's look at how businesses are rising to unprecedented challenges by doing everything they can to speed up recovery and stay on the path to normalcy.
Flexibility, technology, and telecommuting
The global COVID-19 crisis has heightened the need for digitalization and telecommuting. The goal is to establish business continuity while empowering and protecting employees. Companies that had rolled out work from home policies early on were able to maximize opportunities to develop the knowledge, planning, and infrastructure necessary to normalize operations.
Microsoft, Facebook, Google, Amazon, and JP Morgan are some of the big players who have offered flexible work options and are looking at long-term remote work for their employees. Companies must ensure that their workers have all the tools they need to succeed in a remote work setup while keeping the business identity, camaraderie, and culture intact.
Strengthening communication and building resilience
Businesses have learned to put the growth of their employees first by implementing a good communication strategy, which is essential to the overall health and well-being of employees amidst a pandemic. This vision requires developing creative and holistic solutions to empower the workforce and give them the support they need to remain agile and productive.
Accuracy and consistency of messaging from leaders are reassuring to the workforce. Employees need to know that the business is prepared for any setbacks and has their protection and welfare in mind. Enhancing paid-leave policies, strengthening workplace mental health programs, and fostering online collaboration are ways businesses can provide more flexibility to match employee needs.
How Businesses Can Thrive Post-Pandemic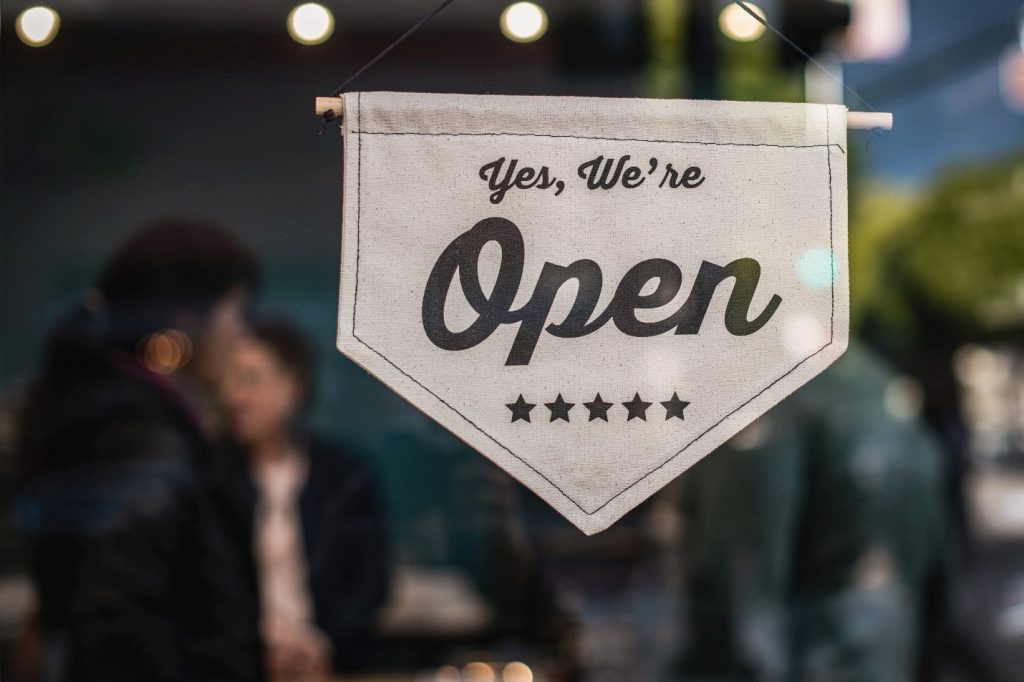 Companies will have to rethink their models as they face the challenges of a post-COVID-19 landscape. Here's what the "new normal" will look like for businesses and the insights they can use to succeed in a post-pandemic world.
1. Find innovative ways to create meaningful connections
Customers' habits and preferences are rapidly changing because of the pandemic, with many of them seeking options that limit face-to-face interactions. Companies must explore all opportunities to connect and do business with customers wherever they are and maximize all the benefits of digital offerings, virtual experiences, and ecommerce or digital platforms.
One way for companies to build brand trust and loyalty is to make sure that transactions are fast, safe, and convenient. Businesses must give consumers the confidence, peace of mind, and satisfaction they need to bolster trust and reassurance.
Keep in mind, though, that not all customers are adept at using advanced technologies. Consider offering alternative communication and service channels for less tech-savvy customers, too.
2. Empower your workforce 
Companies must communicate proactively and honestly to make their employees feel valued and protected in a post-pandemic era. Prioritizing the health and wellness of the workforce means expanding work-at-home capabilities and adding resiliency measures.
It is important to inform employees about all the drastic changes in a timely manner and introduce programs that enable them to lead quality lives while working from home. This way, employees become creative, thoughtful, and effective decision-makers empowered to drive economic recovery.
3. Give back to society
The importance of being socially responsible is taking center stage because of the COVID-19 pandemic. Now more than ever, companies are highly encouraged to contribute to the greater good and give back in more impactful, strategic, and sustainable ways. Weaving social impact into business culture is a surefire way to future-proof operations once the pandemic is over.
Businesses with a greater sense of purpose can build a strong image and following among empathetic consumers and attract top talent. The pandemic has triggered an outpouring of giving, and more and more people want to work for companies committed to social improvement.
Moving Forward
The road to recovery post-pandemic will be difficult, but there are strategic ways that businesses can take to position themselves for success. Stakeholders must keep an open mind and learn new ways to connect to consumers, workers, investors, and communities. To speed up recovery and growth, leaders must step up efforts to reimagine their businesses, stay nimble, and turn challenges into opportunities for meaningful change.