Latinos In Technology Scholarship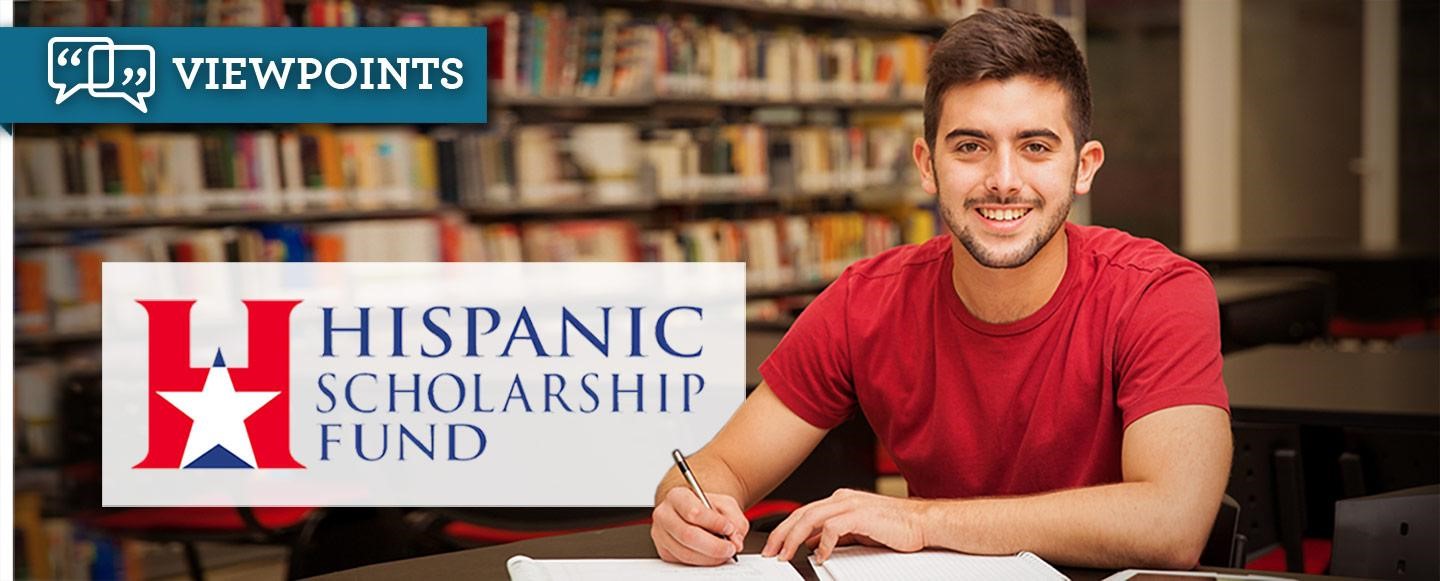 The scholarship is for Latino students majoring in science, technology, engineering, and math (STEM)
Scholarship Amount
If renewal eligibility requirements are met, up to $30,000 can be paid over three years
Number of Scholarships
A maximum of 100 one-time and renewable scholarships are available

The Latinos in Technology Scholarship will also offer internship opportunities with Silicon Valley-based corporate funders
Apply here: scholarships@siliconvalleycf.org.

In its mission to inspire philanthropy and engage people in investing in the educational achievement and leadership development of a thriving Hispanic community in Silicon Valley, the Hispanic Foundation of Silicon Valley established the Latinos in Technology Scholarship. 
Approximately 100 Latino students will benefit from this program by receiving support to graduate from college. Sponsoring corporations will also consider scholarship recipients for summer internships. This program will allow HFSV to close the employment diversity gap in Silicon Valley by directly addressing the local education gap among Latinos. The central south university csc scholarship is likened to the latino scholarship and is also open and accepting applications.
Eligibility Requirements for  the Latinos in Technology Scholarship
(As defined by the US Census Bureau) Must be of Latino or Hispanic descent Having declared a major in a STEM field and been accepted into one.
Eligible students include those with the following enrollment statuses:
College students planning to enroll as either full-time or part-time students at a 4-year undergraduate college or university during the 2022 – 2023 academic school year. Full-time students and rising juniors will be given preference.
Current In the fall of 2022, undergraduate students planning to enroll in a 4-year college or university full-time or part-time during the upcoming academic school year are eligible for this award.
It is necessary for applicants to be full-time students or to have 60 semester credits or 90 quarter units to qualify as rising juniors.
The following Northern California counties are eligible: Alameda County, Contra Costa County, Marin County, Napa County, San Francisco County, San Mateo County, Santa Clara County, Santa Cruz County, Solano County, Sonoma County, and Yolo County;
OR, a graduate of a high school outside of the 11 counties listed above who is enrolled at a college or university in a county listed above.
A minimum grade point average of 3.0 in college is required
A demonstrable need for financial assistance

A U.S. citizen or an eligible non-citizen (qualified non-citizens include lawful permanent residents/students with a Deferred Action for Childhood Arrivals document) Students who are DACA recipients and A.B. 540 students are eligible for the Program.
Required Application Documents for the Latinos in Technology Scholarship
Latinos in Technology Scholarship applicants must submit the following application documents in addition to the Apply SVCF application form.
1. Personal Statement
Include your personal statement in your Apply SVCF application and address all of the following prompts in at least 500 words, but no more than 850 words:
What made you interested in that specific STEM field and what influenced your interest?

Give an overview of your personal characteristics, your educational background, and the extracurricular activities that have prepared you for a major and career within your field of interest.
If you are planning to pursue a STEM degree and profession, reflect upon your personal journey (significant achievements, challenges, and/or struggles) and the life lessons you have learned that you believe will prepare you for success.
Give a brief explanation of why you are an ideal candidate for the Latinos in Technology Scholarship.

2. Financial Need Documentation (PDF)
To apply for SVCF, you must provide evidence of financial need as follows:
U.S. citizens and legal residents of the U.S.: Upload your Student Aid Report (SAR) for 2022-23. Your FAFSA summary and your Expected Family Contribution (EFC) will be included in this document. You can find updated FAFSA information online at fafsa.ed.gov.

If you are a DACA student, please upload your California Dream Act application for 2022-23. An expected family contribution (EFC) is calculated by summarizing your answers to the application. At dream.csac.ca.gov, you can find the latest information regarding the California Dream Act Application.
3. Unofficial or Official Transcripts of Grades (Submit only PDFs)
At the end of the application, you can upload an unofficial transcript or an official transcript in PDF format to Apply SVCF.
If your school does not directly issue unofficial or official transcripts to students, you can only mail a hard copy. Please mail hard copies of transcripts to the following address:
Attn: Scholarships
Silicon Valley Community Foundation
2440 W. El Camino Real, Suite 300
Mountain View, CA 94040
If your school provides official electronic transcripts, they can be sent to scholarships@siliconvalleycf.org.
All college coursework must be submitted as unofficial transcripts.
4. One Letter of Reference
The selection committee will consider only one letter, which must be an:
An instructor from a STEM-related college class should write the essay Be on official school letterhead
Letters of recommendation can be submitted in two ways.
Obtain the letter of recommendation from your recommender and upload it yourself to your Apply SVCF application.

Send the recommendation letter directly from your recommenders. When applying to the SVCF, you must include your recommender's name, email address, and phone number (be sure to ask before providing this information). SVCF will then email your recommender and request that they send their letter directly to us.
Please note that you are responsible for ensuring your letters are submitted by the deadline regardless of how you submit them. If you have used letters of recommendation for other scholarships or college applications, they must be from this year.