Reasons To Launch A Video Platform For Education In 2021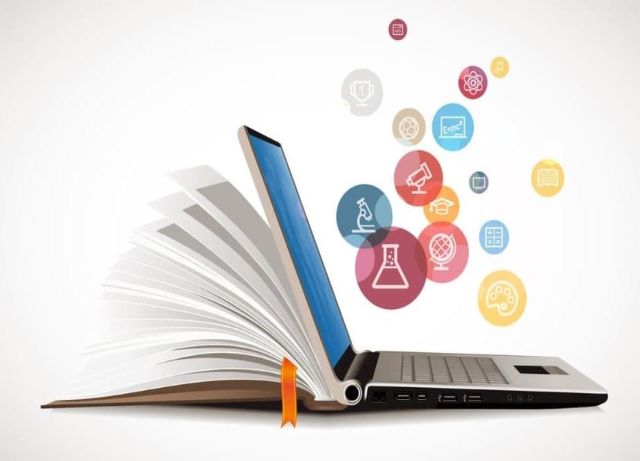 Are you planning to build a video platform for education? Well, eLearning is a growing industry and is expected to be worth more than $325 billion by the end of 2025. There are many online education websites and platforms in the market competing for market share. Read on to know some reasons to build and launch your educational platform.
Why Launch an E-learning Platform?
For the following reasons, you should launch an educational video platform:
• Easy to Deploy:
Many eLearning platform providers in the market can help you launch your own platform. The right educational video platform benefits the organization as well as the teachers. An educational video platform is adaptable and is easy to use for students and employees.
• Cost-effective Solution:
An eLearning platform will cost you much less than establishing a physical educational institution. Costs like transportation of teachers, classroom costs, etc. can be slashed via an eLearning platform.
• Vast Reach:
With a physical institution, you can attract students from local surroundings easily. However, you will face issues while expanding your network. An eLearning platform helps in connecting to a wider audience from various geographical locations. You can easily enter new markets with an eLearning platform.
• Accessibility:
Corporate learning is flexible, unlike physical classrooms. Students can decide the right time for learning as they simply have to log in to their account on an eLearning platform. Besides providing fixed courses, you can decide the right time for launching any particular course with an eLearning platform.
• Quality Education:
Online video education platforms help teachers in taking classrooms remotely. You can bring in foreign talent or industry experts for your education video platform easily.
• High Revenue:
You can choose from various revenue models like subscription, freemium, and ad-based models. You aren't limited by the constraints of physical classrooms and can expand your network. A video learning platform for education will help in generating revenue from different markets.
Pros of an Educational Video Platform
Due to the following benefits, you should create your own educational platform:
• Lecture Capture:
An eLearning platform will let you capture live lectures for viewing later. Since students can backtrack lectures, they will enjoy the transparency.
• Scheduled Training:
You can also provide lectures at fixed timings on educational video platforms. If you want, you can also pre-record lectures and can schedule them for a period via an eLearning platform. Everything can be done remotely which makes the teachers more efficient.
• Personalized Training:
A teacher cannot provide personalized learning to students in a classroom. With eLearning platforms, you can provide one-to-one training to students. It will also help the students in understanding the concepts and clearing their doubts.
• Flipped Classrooms:
With an education video platform, you can reserve classroom time for projects and group discussions. The lectures can be shared outside of classroom hours with each student. It will help in imparting a practical learning approach for students.
How Students Are Benefited from an Educational Video Platform?
From the student's perspective, the benefits of eLearning are as follows:
• Affordable:
For a course at a physical institution, students have to pay for the complete semester/year. With eLearning courses, students can compare and choose according to their financial status. eLearning courses are economical as compared to traditional classroom courses.
• Flexibility:
Students do not need to travel to a fixed place for taking classes. One can study via an online video platform while having lunch or travelling. Students can also watch lectures afterwards via an eLearning platform.
• Knowledge Retention:
It is proven that videos have a greater impact on human minds. Students can remember a concept easily if they see demonstrative videos and illustrations. As compared to print materials, videos provide an engaging sensory experience.
• Diverse Learning:
A video platform for education can help students in accessing diverse course material. Like classroom courses, study materials and lectures for various subjects are available on eLearning platforms. If needed, topic-specific course materials can also be provided to students via eLearning platforms.
• Digital Literacy and Enhanced Communication:
Using eLearning platforms will induce digital literacy among students. Students can communicate easily with teachers via an eLearning platform. A video learning platform makes students technology-friendly which is a must in this 21st century.
• Assessment Reports:
Online learning platforms increase student involvement more than classrooms. Students can assess themselves via projects, online quizzes, etc. Detailed assessment reports can be provided to students highlighting the improvement areas. E-learning platforms can help students in knowing the weaker areas or topics.
Features for an Educational Platform That Benefit the Teachers
From the teacher's perspective, the benefits of eLearning platforms are as follows:
• Easy Content Distribution:
With easy drag and drop, teachers can share course materials with students. E-learning platforms use video CMS (Content Management System) for accumulating and distributing educational content. All this can be done by teachers remotely unlike physical classrooms.
• Multiple Revenue Options:
The recent COVID pandemic forced educational institutions to shut their classes. eLearning was the only option during the pandemic that helped teachers earn. Educational video content can be shared easily even amidst uncertain times.
• Easy Classroom Management:
Online classrooms are easy to manage as compared to physical classrooms. A lot of things like generating assessment reports can be automated using an eLearning platform. The workload on teachers is significantly reduced by using an eLearning platform.
• Analytical Features:
Video learning platforms help teachers with analytical insights to understand student performance. Teachers can track student attendance and student activity easily without any manual efforts. Some educational video platforms also allow teachers to track for how long a student has seen a video.
• Easy Collection of Feedbacks:
Video learning classes also help in increasing the engagement level among the students. Teachers can collect feedback from students and address the shortcomings.
How Institutions Are Benefited from Video Educational Platforms?
From an institution's perspective, the pros of using a video CMS for education are as follows:
• Better Marketing:
You can promote your educational video platforms on various social media sites. You can get access to a wider audience from various locations via educational video platforms. You can attract more students via digital advertisements of your eLearning platform.
• Flexible Faculty Training:
It is difficult for educational institutions to accumulate all their faculty members at once. However, with online classrooms, you can provide multiple lectures at the same time for different subjects. Employee retention is significantly increased by using video education platforms.
• Enhanced LMS:
You can integrate diverse course materials on your institution's LMS (Learning Management System). Video content management systems allow multiple users to access the resources. Your faculty members and students will have access to the same information. LMS can work as a huge online library for your faculty members and students.
• High ROI:
With eLearning platforms, you can connect to a wider audience. It will significantly boost your institution's ROI (Return on Investment).
To Summarise
The recent COVID pandemic has boosted the demand for eLearning platforms. You can contact a reliable white-label platform provider for launching your video learning platform for education. An institution can connect to students from various locations remotely via eLearning platforms. Launch your customizable eLearning platform now!