Are You Looking For LT Wright Knives For Sale?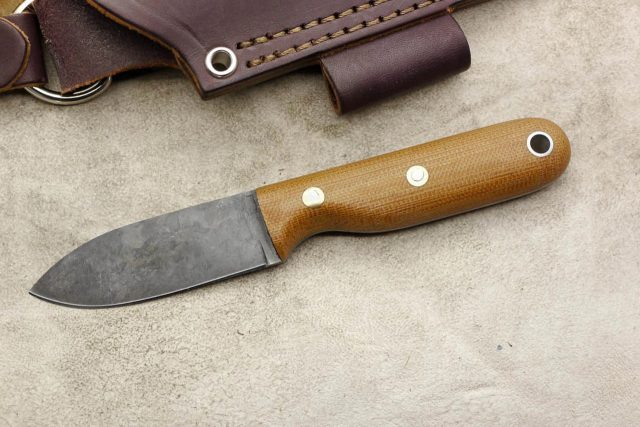 There is nothing quite like a high quality handcrafted knife. A production made knife can do a lot, but products created by dedicated craftsmen are unique and have a special edge. If you are looking for a truly incredible fixed blade knife to keep by your side, LT Wright handcrafted knives are sure to impress you. You can find a wide range of LT Wright Knives for sale at The Knife Connection, one of America's premiere online knife distributors.
LT Wright is a knife maker from Ohio that started out as a hobbyist making knives in his garage for friends and family. As his orders increased, he was able to spend more time learning about knife making and investing in quality materials. Finally he started making knives full time and brought in a team to learn the craft of making incredible knives by hand.
When LT started looking for a place to sell his knives online, The Knife Connection became the first online distributor to offer these knives to customers around the world. Now, years later, they continue to offer these incredible knives to their customers and LT Wright has even produced some exclusive knife models designed by The Knife Connection and they are only available at theknifeconnection.com.
Many knives that leave the LT Wright shop have been reviewed by members of LT Wright's online fan forum to ensure that they have what real outdoor enthusiasts are looking for in a knife. The attention to detail, dedication to craftsmanship, and focus on material selection all contribute to these knives being unlike any others of the market.
If you want to experience the difference that owning a handcrafted knife can make, the GNS is one of the most popular LT Wright Knives for sale at The Knife Connection. These knives are big sellers and for good reason, they fit the need for many people and are available at a great price, especially when you consider the fact that many steps of these knives' creation was done by hand.
The LT Wright GNS has been a constant best seller. The size and blade profile fit it in the "sweet spot" for a lot of bushcraft/outdoor tasks and the handle is very comfortable for extended periods of hard use. The handle length and girth are great for those with large/extra large hands and accommodates those with smaller hands as well. It is available in a variety of steels and handle materials. "Fisheye" bolts and two ton epoxy are used to attach the scales for a lifetime of heavy use. The spine is sharpened square to throw a good spark while using a firesteel..
You can find the GNS and plenty of other quality LT Wright Knives for sale when you visit The Knife Connection's online store. It is easy to sort by brand if you only want to see options from LT Wright, but you can also filter all of their products based on the attributes that you are looking for in a knife.