Luxury Salons – The Leading Salons of Delhi
Delhi is India's most fashionable city. Delhiites are most fashionistas due to luxury salons and beauty parlors. They keep the track of trending fashion and looks and evolve according to that. However, there are a lot of salons in Delhi for haircuts and hair color. But the thing is which is the best from all of the options. In this article, we have rounded up the best luxury salons in Delhi that won't disappoint you.
Will you visit the salon without any information about their services? No right! Online salon booking apps can help you. Here, you will get the best luxury salons in Delhi to transform your look. The best part is you can book these through this app after comparing prices, ratings and reviews. To avoid blunders, get Zoylee app in hand and experience the best salon in Delhi. Read on.
Here are the best luxury salons in Delhi to get your hair treatment done conveniently:
Avalon luxury salon
Avalon offers a wide range of services from haircut to HD makeup looks. This is one of the best luxury salons which provides high quality services for both men and women. This is located in Karol Bagh with amenities of clean, sanitized air conditioner rooms. Also, bridal makeup and heavy makeup looks available at affordable prices. Well maintained venue and gives a feeling of premium quality services. They have a good team of staff to whom you can verbal and ask your doubts.
Hind the Unisex salon
Hind salon provides memorable and unique experiences for both men and women. Versatile, and relaxing environment to get your hair done, they also offer beauty treatments and makeup looks. A team of expert staff offers wonderful and safe treatments in your hands. Sit back and pamper yourself at affordable prices. Healthy lifestyle leads to a healthy mind. For women all the services like pedicure, manicure, makeup, facial and hair treatments are available. A suitable visit for men as well.
Varsha Unisex salon
Exclusive salon established in 2003, offers best and premium quality services to delhiites. They provide a comfy and relaxing place to rejuvenate your mind as well as your hair. Having a team of expert staff offers haircut, hairstyle, hair wash, hair color and hair treatments. A great place to regularly visit for lustrous and shiny hair. Also, clean and sanitized chairs and equipment are provided by this salon. They have good quality products for hair treatments and makeup. Even sensitive people can try their services.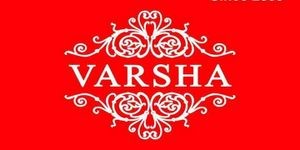 Kingdom of beauty and blond
This beauty salon has an amazing aura at their place that insists you visit again and again. Most relaxing comfortable environment to visit in Delhi. Effective treatments range from hair color, hair wash to hair style makes you fall in love with them. So, if you want to relax your mind and body after the hectic schedule then this place is a heaven for you.
Not only hair treatments but makeup looks, facial, waxing and pedicure available at a good range. Good quality products and equipment are used by them to relieve your stress. As its name says, this salon is really a kingdom for pampering sessions.
Studio royal unisex salon
A great venue to experience the latest hair cut and styles for both men and women with a great aroma at their place. They have experienced staff that will give you wonderful hair treatments in the comfort zone. If you are someone who loves to try new hairstyles and haircuts then consider this salon for yourself. Having great equipment and clean furniture gives you a feel of a luxury villa. Latest and greatest hair treatments at affordable prices are a win-win situation.
Royal looks
Royal looks is an amazing place to get royal looks. Having premium quality services hair cut, body therapy, facial, spa and massage. When you are fed up with your current look then go for change and this place is best for transformation. The staff understands the need and what suits you better. They have great architecture which blows your time and you won't want to leave that place. For women, this is heaven. Located in Delhi offers high quality premium services at reasonable rates.
Conclusion
Hope this helps to find the best salon. These are luxury salons located in the heart of Delhi. A metropolitan city with high quality salon services can transform a person's lifestyle. Get your best, latest and trendy hair treatments with online salon booking.
Zoylee is an online platform that offers salon booking services. You can easily choose the best salon according to your need from the comfort of your home. Just search for a salon near me and you will have a list of salons. Almost all the salons in Delhi are listed in the Zoylee app. Get the best high quality services without any hustle and bustle. They also take care of your health by offering sanitized and hygiene venues.
Visit Zoylee website and download the app. Get the desired salon in your hand and book the appointment instantly.
Go ahead and book your slot now.