Understand Your Maternity Health Insurance Policy & Its Requirements
Maternity health insurance is an insurance product that covers expenses related to childbirth. This insurance policy comes with a specific limit as it is a standalone policy, although it can be opted as an add-on cover with your existing family health insurance plan. All you need is to pay an extra premium to access health insurance with maternity coverage.
Why Do We Need A Maternity Health Insurance Policy?
Pregnancy is a period to be cherished by both the to-be mother and her family. It is imperative to keep stress at bay to enjoy this period to its fullest. Be it the upcoming medical expenses for your tests, hospitalization, or child delivery, a maternity insurance policy can take care of it all so that you can walk the journey of pregnancy stress-free.
Medical costs have been skyrocketing over the years. Whether it is a normal delivery or cesarean section, family health insurance in hand not only covers the mother's medical expenses but can also take care of the baby's initial expenses. Every benefit under the maternity plan has a particular limit subject to the base sum assured.
Know your maternity coverage
It is essential to know your specific policy well. While some things are included in a policy, others may be excluded.
Health insurance with maternity coverage typically includes
– 30 days of pre-hospitalization and 60 days of post-hospitalization expenses
– Normal and C-section delivery expenses
– Expenses related to medical treatment of a neonate.
– Hospitalization expenses related to nursing needs, room rent, operation theatre charges, doctor and anesthetist fees.
– Day care treatment
– Vaccination expense insurance for newborns
– Ambulance expenses for the insured
Most top-rated insurers provide cashless treatment facilities in-network hospitals. The coverage may vary from insurer to insurer.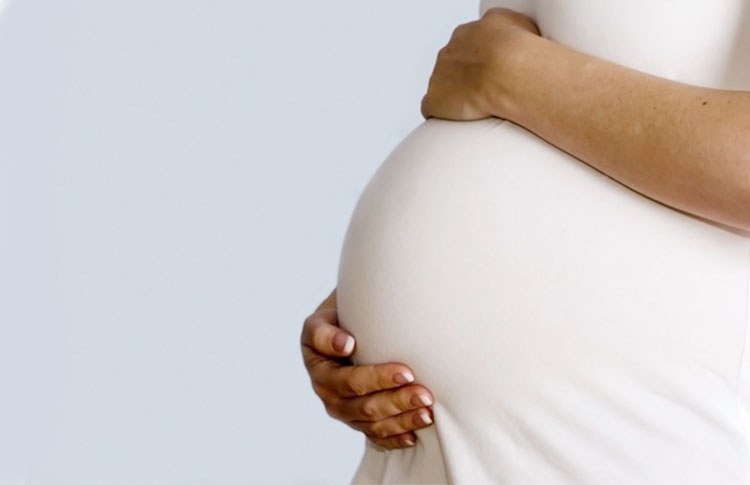 What your maternity policy does not cover?
Here's an exhaustive list of things your maternity policy may not cover.
– Pre-existing diseases affecting pregnancy
– Any congenital diseases
– Infertility treatment expenses
– Cost of medicines out of the maternity treatment's purview
– Doctor's consultation fees and related checkup expenses.
Know if there is a waiting period for your maternity insurance claims
Most top-notch insurers impose a waiting period ranging from 9 months to 48 months. Planning maternity insurance can help you prepare in advance for a pregnancy. Premiums are higher in maternity insurance policies compared to a range of other health plans as there is complete certainty of the event and claim as perceived by the insurer.
While you can avail of a health insurance plan when pregnant, it is best to get it soon, as a maternity insurance policy without a waiting period is challenging to find. Moreover, your insurance company may not provide maternity insurance if you are already pregnant before buying the policy. In such a case, your pregnancy will be considered a pre-existing condition beyond the policy cover.
Read More : How do I find the lowest cost life insurance when I have a pre-existing medical condition?
While investing in an insurance plan, it is best to undertake a cost-benefit analysis by comparing several health insurance policies with maternity coverage plans in the market. Online comparison of maternity plans, benefits offered, coverage details, and pre and post-natal expenses can help you decide the most suitable plan to buy that matches your needs, budget, and preferences.
To ensure that you have the best health insurance with maternity coverage you must check some essential clauses such as sub-limits, co-payments, waiting periods, room rent tariffs, tenure, renewability, and other factors related to the policy.
Experts advise reading the fine print before arriving at a final decision. In case of doubts, you can always reach out to your policy maker or their representatives to get all your doubts clarified.
Not sure when to buy a maternity insurance policy? Check out who may need a maternity insurance plan
– Newly married or those with wedding plans on the cards and are keen on starting a family in the following two-three years.
– Anyone who has a child and may have plans for another child in the coming years
– It is also for people who have no immediate maternity plan but would like to have a policy as a security cover.
How can a maternity insurance policy be advantageous?
Maternity insurance can provide financial security as a maternity coverage policy can prevent you from spending overtly from your savings. Moreover, it can assure a hassle-free delivery and mark a secure beginning of parenthood.
With maternity insurance coverage, you can get your delivery expenses covered along with coverage of medical expenses of your babies for up to 90 days. Although the terms and conditions may vary across insurers, you can enjoy a relaxing onset of motherhood.
Whether it is your first pregnancy or second, it is essential to have a plan ready to approach the new journey with a peaceful state of mind.