6 Must-Have Items For Your Master Bedroom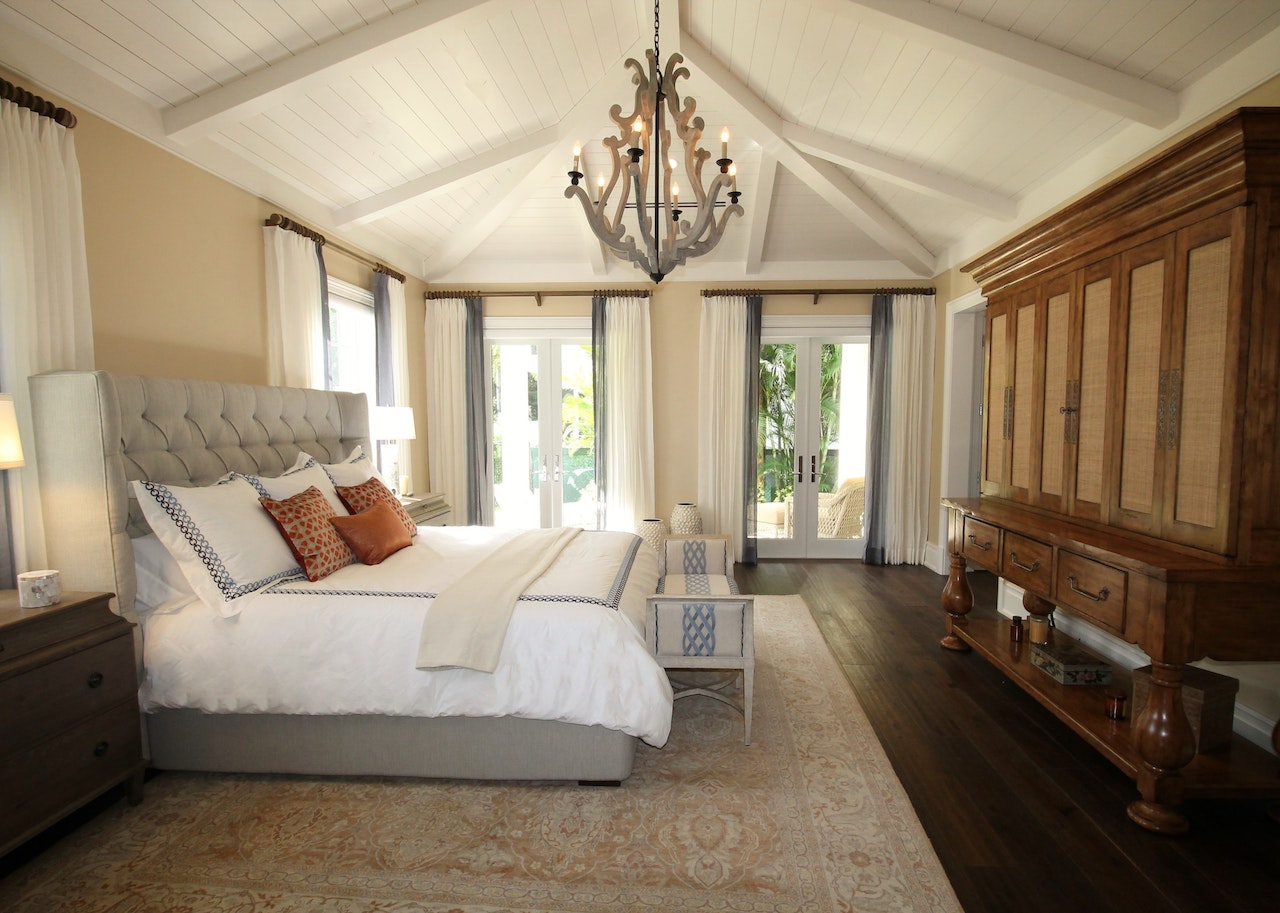 When you think of your master bedroom, what comes to mind? A place of sanctuary? A setting for quiet repose? Or perhaps it's just a storage space for that big bed and little else. If the last one sounds familiar, we're here to change that.
The master bedroom is the most significant room in your home because it sets the tone for everything that follows. Consider investing in these six must-have items and design elements:
1. A Comfortable Bed
The bed is the bedroom's centerpiece, and its comfort level determines how well you sleep. So invest in a quality 12-inch memory foam mattress that provides optimal spinal support. It should also be paired with a high-quality bed frame.
Polyurethane bed frames are durable and come in various colors and styles to match your existing decor. Another option is a metal bed frame, which can easily get painted to match your preferred color scheme.
2. Floor-to-Ceiling Windows
Windows are an ideal way to bring the outside in. They also open the room up and make it seem more spacious. If you're building a new home, you can include several large windows as a focal point of the master bedroom.
If you're redesigning an existing space, you can install full-height windows on either side of the bed to create a dramatic, expansive look. In addition, you can also use drapes and curtains to let in natural light while maintaining privacy.
Read More

The Difference Between a Daybed and a Trundle Bed
Various window coverings to choose from will complement your window style. Room-darkening shades are great options to control light and are perfect for bedrooms with young children or a heavy sleeper as they block light completely. Traditional blinds are another great option; they're inexpensive, stylish, and easy to clean.
3. Light Colored Walls
Incorporating light-colored walls in your master bedroom serves as a natural brightener. It is an easy design trick to make the room appear larger and more spacious. There are many color options to choose from, but keep in mind the color of your bedding and flooring.
Darker colors, on the other hand, make the room appear smaller. To give your room a designer look, use wallpaper or paint.
However, choose a large-scale pattern with light, neutral tones if you're going with wallpaper. Large-scale, patterned walls are a contemporary design trend that can be used to create a bold statement in a master bedroom. If you choose to go with paint, you have even more options.
4. Decorative Artwork
This one item can transform your bedroom into an oasis of calm and tranquility. Select artwork that reflects your personality and interests. If you're unsure what to choose, select one that has a soothing effect.
You can also go with a piece that has a calming message. If you have children, you can choose a piece that teaches them something new.
There are many options available for purchase, including framed photos, paintings, tapestries, and wall sculptures. If you're redesigning an existing bedroom, you can use current artwork or incorporate it into the wall design, such as painting a mural on one wall.
5. High-Quality Bedding
Bedding is one of the critical elements of a comfortable bedroom. It should be soft and of high quality. If you're in the market for a new bed set or duvet cover, make sure it's machine washable and easy to care for. If you have young children or pets, you'll want to choose easy-to-clean items.
If you're redesigning an existing bedroom, you can update your look by changing your bedding. Duvet covers come in many styles and colors, so you can easily change the look of your bed with a new cover. Throw pillows are another easy way to update the look of your bed.
6. Rich, Solid Color Schemes
Solid, rich color schemes are a design trend that is still going strong. This timeless look combines a few bold colors with white or neutral tones to create a spacious, sophisticated look.
If you're redesigning an existing bedroom, you can create this look with paint and bedding. Choose rich, deep tones that contrast each other. For example, oranges and blues make for a bold contrast.
Consider using wood or stone as your flooring and wall materials when building a new bedroom. Both materials are durable and come in various rich, bold colors. You can also use bold furniture pieces, such as dressers, nightstands, and headboards, to bring color into the room.
Bottom Line
To sum it up, a master bedroom is one of the most vital rooms in your home. It sets the tone for everything that follows. If you want to make an impression with your master suite, you should consider investing in these six must-have items and design elements.