Reset Your Exhausted Body By Following These Simple Tips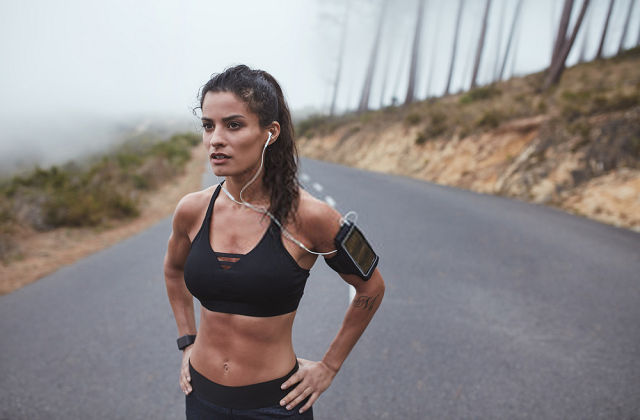 The workload and burden of our daily life can turn out to be quite exhausting for our physical and mental health. There are tons of things that you can do in order to reset your mind and body but for that, you have to put a strict check on your lifestyle.
The only way you can have a better and healthy life is by being honest with yourself. If you are not honest with yourself then you will feel exhausted most of the time. So, if you are willing to improve your overall health then you should be a little more strict with yourself.
We will talk about how you can improve your overall physical and mental health. Some of the key points that you should keep in mind are that you have to focus on consuming foods that are rich in healthy nutrients like protein, calcium, and iron. Bone broth, collagen peptides, mackerel fish, almonds, and green veggies are rich in these nutrients.
So, the first thing that you should do is fix your diet and then continue with the other important things that will help in resetting your mind and body.
RESET YOURSELF PHYSICALLY:
In order to improve our physical health, we have to focus on things that can help in pumping and relaxing our bodies. Your body needs proper activity and rest in order to stay in a balanced state and for that, you have to follow these 3 things.
WARM BATH
Take a warm bath every day and this will allow your muscles to relax. Taking a warm bath in the morning will make you active and it is great for your skin as well. If you have sore muscles then taking a bath will help in taking care of that issue.
EXERCISE
Keeping your body in an active state will help a lot in resetting your body. The goal here is to do regular and intense workouts. It should be noted that you have to set a time fixed for the workout. Daily exercise of 45-60 mins will be enough to stay healthy and energetic.
MORE SLEEP
Just like any other machine your body needs proper rest. If you overload the body with excessive work then it will stop functioning properly. Sleeping for 6-7 hours daily will help in improving your overall health and fitness.  Improve your sleeping pattern and move one step closer to cleanse your body. 
RESET YOURSELF MENTALLY:
To keep the balance you have to focus on your mental and physical health as well. There are certain things that can help in relaxing your mind and improve your mental health. In some cases, it's not about your physical exhaustion but more related to your mental exhaustion. You can reduce that by doing these simple things.
REDUCE STRESS
You can do this by keeping yourself busy with things that are important in your life. It can be about following a new hobby or something that you love doing. Now, the workload here shouldn't be related to your daily routine work but about something that can help you relax the mind.
SPEND TIME WITH FAMILY
The best way to feel in your safe zone and filling yourself with energy is by spending quality time with your family. Once you do this then during that time period you won't be thinking about the outside world and that is how you can calm your mind.
FINAL WORDS:
Now, you might think that how long will it take before you can start noticing results. It will take some time to get your body used to a new routine and this routine will contain things that might make you a bit comfortable. Just don't get too comfortable because it can lead you to laziness, maintaining the balance between the two depends on you. Take the first step and start following these tips to reset your exhausted body.