Spray foam is the best option for insulation purposes in buildings to maintain a warm environment which helps to reduce high energy costs. On the other hand, it is highly expensive when compared to traditional insulation methods. Those who want to install the insulation should consider seeking ideas from professional teams to invest money that exactly suits a project. Moreover, they can know whether spray foam insulation will suit their building or not in detail.
What is Spray Foam Insulation?
Nowadays, there are different types of insulation materials available for buildings that result in several advantages. Spray foam insulation utilizes liquid chemicals to seal walls, floors, lofts, attics, crawlspaces, and other parts of a building. The technique also involves spraying liquids into position to create an insulating layer. Another thing is that it provides ways to fill the cracks, gaps, dents, and narrow openings during the installation process to get the desired outcomes. Spray foam settles over time and never loses its shape. Building owners willing to replace their existing insulation with spray foam should know more about the costs in detail.
How Much Does Spray Foam Insulation Cost in the UK?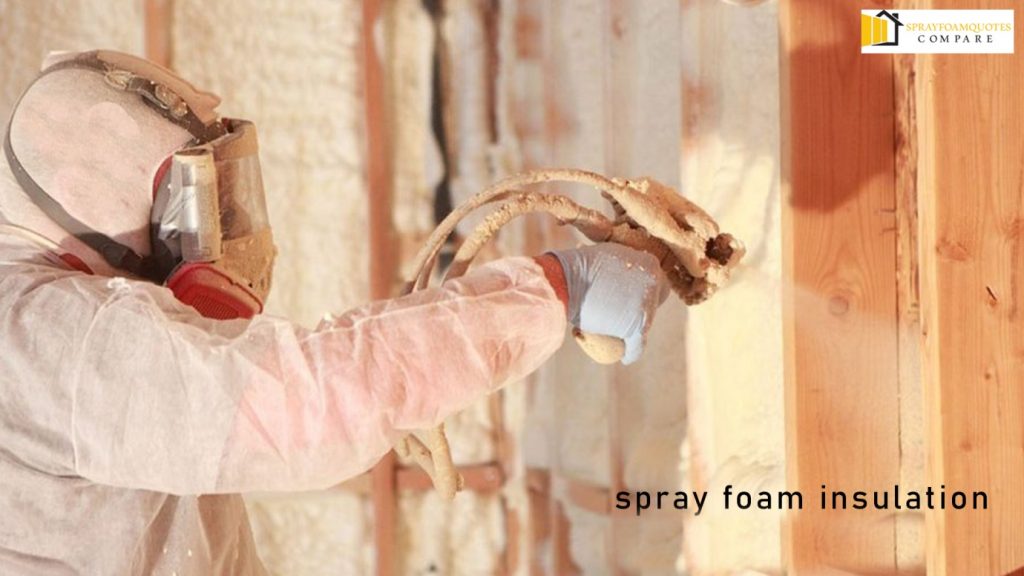 The prices of spray foam insulation for a building depend on various factors such as the area size, thickness, insulation type, and pattern style. Insulation companies offer open-cell spray and closed-cell spray techniques for customers based on their choices. Closed-cell spray foam is ideal for properties that are having a metal frame structure. On the other hand, the open-cell spray is flexible that limits air leakage. The costs of closed-cell spray foam are higher than open-cell spray foam. It costs around nearly 300 pounds for a semi-detached property while insulating a loft and will increase depending on the thickness.
Is Spray Foam Insulation Worth the Money?
Investing money in spray foam insulation is a good choice for buildings due to the following reasons.
It works well in a building to reduce noise pollution effectively
Enables building owners to prevent air leakages that will help lower damages caused by UV rays
The insulation is non-toxic that gives ways to minimize dust, pollen, and allergens in the air that will create a healthy environment in a building
Spray foam lets buildings reach the areas easily that is not offered by other materials during the installation process to obtain optimal results
Enables building owners to lower high expenditure on energy bills
What are the Types of Spray Foam Insulation Available in the UK?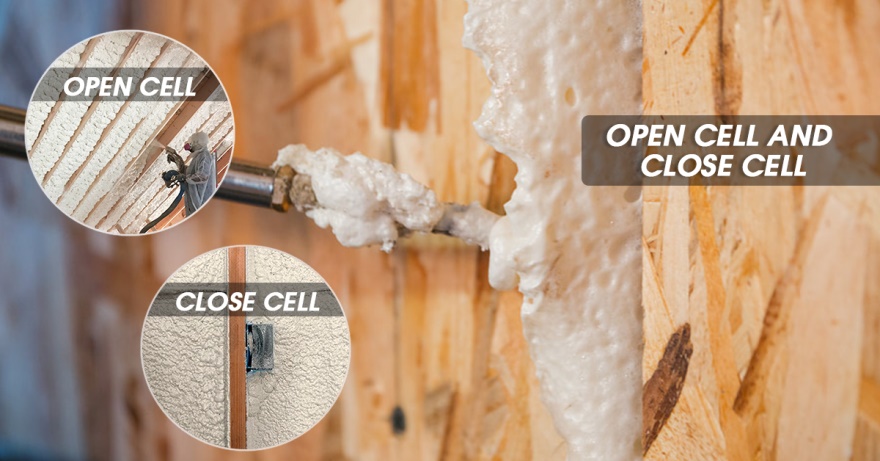 Insulation is essential for residential buildings to create an energy-efficient environment with the best results Spray foam insulation attracts a section of homeowners in the UK because it is long-lasting and highly beneficial when compared to other materials. At the same time, a homeowner should know the types available in the markets before investing money. This will help a lot to select the right product for a project to ensure the desired results. Besides that, a homeowner can perform insulation works with high accuracy.
What is Open-Cell Spray Foam Insulation?
Open-cell spray foam has a very low density and ideal for interior applications. It requires a thick layer during the installation process to get the desired outputs. On the other hand, the product is not suitable for structural support and homeowners can use the same for sound barrier purposes. Moreover, open-cell spray is the right option for lofts and attics in home that will help reduce the building up of condensation to a large extent. However, one should consider working with a contractor to know the product details that give ways to make the right decision.
Knowing more About Closed-Cell Foam Insulation?
Residential building owners who want to insulate the outdoors can choose closed-cell spray foam insulation that can result in many advantages. Since it works as a moisture barrier, one should make sure that the building has good ventilation before installing the same. The main advantage of this spray foam is that it works better than closed-cell foam spray that will help save high energy costs to a large extent. Moreover, it will support the structures of a building efficiently to ensure high strength. Spray foam can last up to two or three decades when used for insulation purposes.