How To Start A Profitable Courier Service Business In India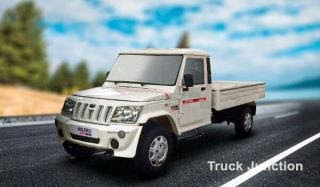 Any entrepreneur who thinks of doing business in the category of service business must have remembered Courier Business. That person would also be curious to know about this business. Because of this, today our topic is to start Courier Business here we are giving some important information about this business. The courier business is one of the major businesses in the service business. The main reason for this may be the need for it again and again in the modern lifestyle.
That is to say, and Courier Business is a business matching the modern lifestyle and way of living.
At present, there are various offices of companies in a country or a region. Therefore, the exchange of essential documents goes on regularly. Apart from this, people also use courier services to accomplish various tasks. At present, what has affected this business positively is online shopping. Due to online shopping, the demand for courier services has increased a lot in the country.
Courier Service Business And Carrier In India
In the Courier service, the company works to securely deliver the necessary documents and other goods of its customers to their designated addresses, in return for which they get money. Now we understand what is the scope of this business in India. If we talk about the scope of the courier service business in India, then the demand for courier service has increased in today's era.
With the expansion of online shopping, its range has grown even more. Also, given its increasing demand, it is estimated that there will be more growth in this sector in the coming time. Looking at the utility of courier service, we can say that this business can prove to be a reliable business opportunity for small and big business people.
How To Start Courier Service Business
Anyone who requires to begin their business in Courier Service has two options to start a business in the area. The first is that he should start his own company, the second is that he should begin this company by taking a franchisee of a big company. We are going to tell you further how to start this business in both ways-
Cost To Start Courier Service
It is a business that can start at a low cost. Initially, the cost of taking a franchisee of the company ranges from ₹ 50,000 to ₹ 1.5 lakh. The cost of originating this company also depends on which company that you are taking the franchise because the different companies' charge is other.
Starting Your Own Courier Service Company
If you are financially strong and can make suitable investments in the initial phase, you can begin your own courier business. You can also start this business with the help of a loan or funds. To start a courier service firm, you can initially tie up with excellent online shopping sites to deliver their products.
Taking Franchisee Of Courier Company
If you need to begin your company as a courier service and your budget is less, you cannot start your own business, then you can start your business by taking a franchisee of a big courier company. Starting a business with a franchisee requires less cost than opening a company. Along with this, you have to own or rent an excellent commercial vehicle in different sizes and payloads to fulfil the different types of work. For example, if you need to move small freight, then you need a small commercial vehicle like Mahindra Bolero Pickup and others. 
Right Place For Courier Service Business
To start the courier service business first, you have to decide where to begin your firm. A place of about 15×15 square feet is needed to open a courier service office.
If you have enough space available, then it is excellent. Or, you can start an office on rent also. In a good market, the rent can be up to 5,000 thousand rupees per month. Once the area is determined, you can now apply for taking a franchise. Apart from this, you need an internet-connected computer and telephone to start this business.
A legally established entity has tax registration and other licences.
The security deposit varies depending on the courier company (the amount may differ for different firms).
Copy of Passbook and Bank Statement (for Financial Identity Card)
Acceptance letter from the head office of the courier company giving the franchise
The bond paper between the company and the franchisee
After getting the franchise, now you can start your business. To start the company, you also need some workers who can do the work of delivery boy. The job of a delivery boy is that he can deliver any document or item to the correct address.
In the initial phase, you can start this work with the help of a delivery boy. Later, as per the requirement, you can hire more people for this work. Then, you can hire a delivery boy based on salary or commission as per your convenience.
We hope the above information will be necessary for you. Along with this, if you need more information about trucks and their profitable business ideas, then please connect with us and wait for our next blog.