5 Things to Consider Before Starting Learning Quran Online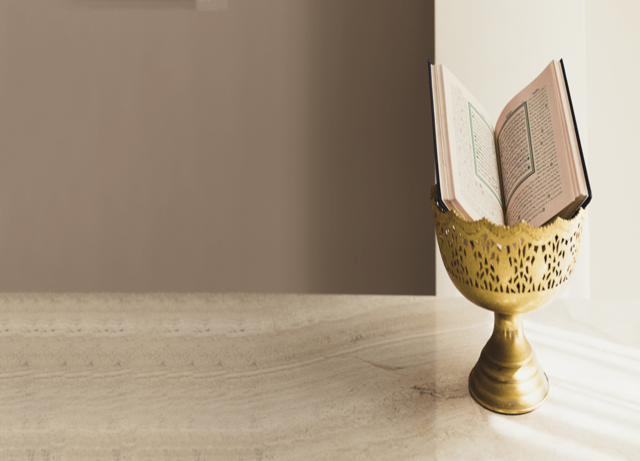 If you wish to learn Quran online, don't just rush into things. You need to take out time and figure out what is it exactly that you are looking for. Determine your learning requirements, expectations, costs, schedule, and duration beforehand. Doing so will help you make the most out of your online Quran learning journey. When one takes admission to a University, he/she takes into account multiple factors such as which University to choose, what the tutor's qualifications are, what the fee is, what are the Universities accreditation, etc. Making the right choices will make the learning experience smooth.
The same goes for when you decide to learn Quran online. From choosing the right online Quran tutor or academy to choosing the right Quran course, everything should be worked out in advance. This is, however, not an easy task. Many people find it difficult to make a list of things that they should consider. This article is intended to make this task easier. We are going to list down 5 important things to consider before anyone embarks on the journey to learn Quran online.
Experience of the Tutor/Academy
There are 2 ways you can start to learn Quran online. You can either directly hire an online Quran tutor or signup with an online Quran academy who will then assign you a tutor. Which one is better is a separate debate as each one has got its pros and cons. whatever way you choose; the first thing to consider is experience.
Dig out for how long the tutor has been teaching the Quran or for how long the academy has been in service. The more the experience the better. If an academy has been around for 10 years, it means they have already taught thousands of students and the tutors have extensive exposure. It also means they have more resources and better equipped. Similarly, if a tutor has been teaching for a number of years, he/she has taught students of different ages and countries and knows how to deal with different students. Experience matters and it should be your top priority.
Tutor's Qualification
Whether you hire an online Quran tutor directly or let an institute provide you one, the qualification of the tutor should be on your list. The higher the relevant qualification, the better. Prefer a tutor who is formally qualified from a reputed University or Madrassa. For example, prefer to learn Quran online from someone who is Ijaza certified and has a degree in Islamic education. You can find out about the tutor's qualification by checking his/her profile (if you are hiring one through an online platform) or asking him/her.
Like experience, the tutor's qualification goes a long way in making your Quran learning effective and fast. A better-qualified tutor will be able to teach you complex Tajweed rules, make you understand difficult Quranic concepts, and answer any of your queries. A Quran tutor who is both experienced and highly qualified is the one to target.
Variety of Quran Courses
I understand that most people will go for one specific course. Choose an academy that offers multiple Quran courses instead. It is highly likely that a kid who starts with Qaida will go for Quran recitation and Tajweed course. Similarly, the one who already knows how to read Quran or finishes the Quran reading course may go for an online Hifz program or translation course. You might be interested in learning Quran reading and Islamic law at the same time. Choosing an academy or tutor that offers and can teach all of these courses will serve your current as well as future needs and can retain you for the long term.
Fee Structure
For some, this might be of prime concern while for others less important. In either case, this is one of the factors everyone considers. Don't go for a very pricy institute or expensive tutor. Learning Quran online is a long term commitment taking no less than a year. You might easily pay the 1st-month fee but will feel a burden on your pocket after a couple of months. Keep at least 1 year in mind when deciding the fee.
Online Quran tutors charge between $3 to $20 an hour depending upon their experience and qualification. If you are registering with an institute, expect anywhere from $30 to $100 a month depending upon the number of classes per week. Choose a tutor or academy that offers a perfect combination of experience, qualification, variety of courses, and reasonable fee structure.
Flexibility of Schedule
Flexibility is one of the primary reasons why people choose to learn Quran online. It allows them to learn Quran anytime and anywhere they want. If a tutor or academy denies this, there is no point why you should learn Quran online in the first place.
You might have a busy schedule and don't have the time to commute to physical Quran online kids learning centers. An online Quran tutor should be able to accommodate you with the schedule you prefer. They usually try to do so because they don't want to lose students. Just confirm in advance by telling them your preferred schedule and see if they can schedule your online Quran classes.
Conclusion
Before jumping on the bandwagon to learn Quran online, try to have a good start. By a good start, I mean the right tutor, the right academy, the right course, the right fee structure, and the right schedule. By making all the right choices, you will not only learn Quran online in less time but also enjoy your learning.