Student visa for the UK: Types, requirements, and processing time
United Kingdom has been an excellent place for many international students who wish to study in one of the top universities in the world. Every year, over 30 000 Indian students visit the UK for studies after passing a 3 to 4 week UK student visa procedure. The approval of the visa application entirely relies on the selection of course, personal interview, maintenance of funds, and obedience to UK Visa and Immigration rules.
Appoint the most responsible student visa consultants in Bahrain for UK to have a hassle-free visa application process.
Types of UK student visa
The potential non-EU aspirants are mainly eligible for 3 types of student visas in UK, relying on their course selection.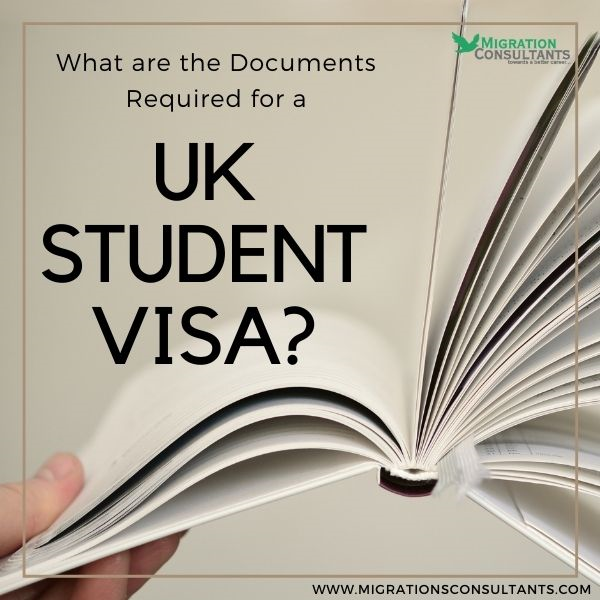 1. Tier 4 student visa (General)
This visa is valid till the period of the course + 1 month. Those who are above 16 years and want to register in a course of more than 6 months can apply for the Tier 4 student visa.
2. Tier 4 student visa (Child)
For those under 16, this visa is valid for 6 years + 4 months, and for those between 16 and 17, it is valid for 3 years + 4 months. Applicants between 4-17 years can apply for this visa.
3. Short-term student visa
The short-term student visa is valid for 6 months or 11 months. The applicants, who are above 16 and want to enrol in a 6-month short-term course in a UK university, can apply for this visa. The visa duration can be extended if the applicants enrol in an 11month English language course.
What is all required for obtaining a UK student visa?
The Tier 4 Student visa is granted to students who are 16 years of age and want to study in the UK. Since the eligibility is calculated on the basis of points, you have to meet the following requirements:
1. Selection of the program and CAS
Prior to the submission of your UK student visa application, applicants must apply for an eligible program. As a Tier 4 (General) visa applicant, you can select one of these study programs mentioned below:
· A full-time study program leading to a qualification equivalent to or greater than NQF level 3.
· A full-time study program leading to a qualification equivalent to or greater than NQF level 6.
· An English language program at the B2 level which is an independent user leveling up to a skillful user.
· A part-time program leading to a qualification equivalent or greater than NQF level 7.
After getting admission to a UK Visa and Immigration approved university, you would get a reference number – CAS or Confirmation of Acceptance of Studies.
Remember that you need to apply for the study visa within 6 months of obtaining the CAS.
2. Enough funds
If you are applying for a Tier 4 UK Student visa, you must give proof of funds to pay for your course fees and monthly accommodation cost, up to at least one year. During your visa application, you need to present the following things:
· At least 12006 Pounds for covering your first-year course fees.
· Obtained official financial sponsorship
· Sufficient funding for covering the residual course fees and living costs.
The total amount of funds you have to present relies on the category you are applying under, your program's length, and your living arrangements in the United Kingdom. As proof of sufficient funding, you can use an official financial sponsorship letter, a loan letter, or cash funds in your current or savings account. Shares, overdrafts, or bonds can't be utilized as proof of funds.
Those applying for a UK Student visa need to pay a health surcharge of 300 Pounds yearly to get access to the National Health Service provided by the UK. The applicants must pay it at the time of visa application form submission.
3. Proficiency in the English language
To acquire the Tier 4 student visa, you need to prove your proficiency in the English language by passing a Secure English Language Test with CERF levels B1 and B2. PTE and IELTS are the common SELT taken by the potential aspirants.
The key documents required
1. A valid passport
2. Criminal record certificate
3. Evidence of financial support that you have sufficient funds to live in UK.
4. A recent passport size photo
5. Tuberculosis test results
Processing time
The visa application begins processing after submitting the biometrics and finishes after the passport collection. The whole process takes around 3 weeks, in which 1 week is for 5 working days. But, if you need the Tier 4 student visa result on priority, you can call the visa application center for the same.
Seek the top study visa consultants in Oman for UK