The Comfiest Cotton Sweatshirts Around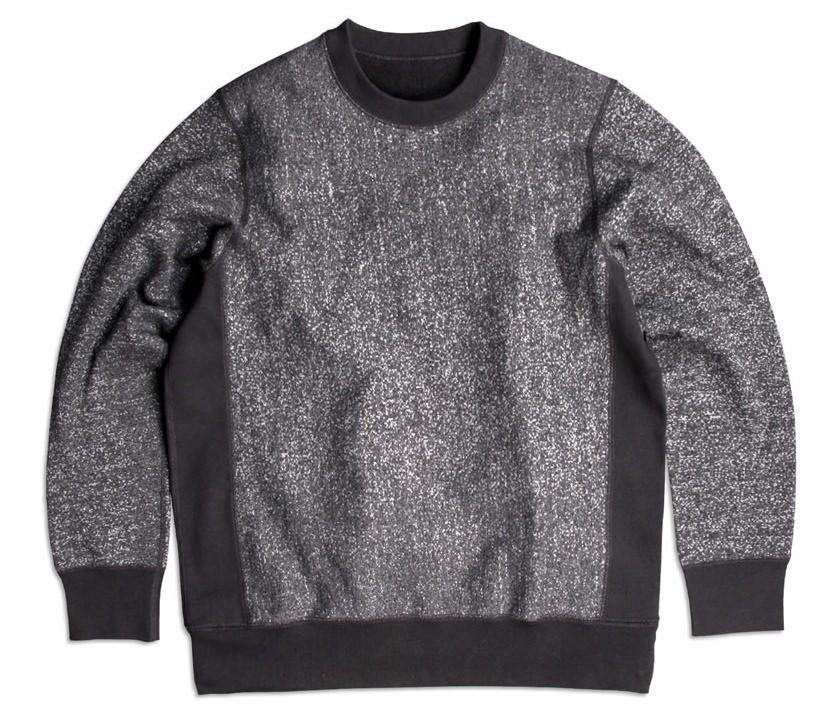 Especially in the cold winter months, there's nothing quite like slipping on a comfortable, cozy piece of clothing to instantly warm you up and relax you. If you live in a colder climate, you can understand the necessity of bundling up before exposing yourself to the elements. Sometimes, those warm clothes we tend to layer up with can be very heavy and unflattering. Nobody wants to look like a big marshmallow while walking to their favorite coffee shop in the winter.
However, there is one clothing item that undoubtedly everyone will gravitate towards when there starts to be a chill in the air. That garment is a sweatshirt. Sweatshirts are a universally loved clothing item, people have at least one of them in their wardrobe that is worn regularly. 
The versatility of a sweatshirt is unmatched. You can dress it down with a matching pair of sweatpants for the ultimate comfortable outfit or you can pair it with some nice denim pants and stylish boots.
Sweatshirts tend to start piling up in people's closets for a number of reasons. Commonly, sweatshirts can commemorate a vacation or fun trip, being that they are in virtually every gift shop known to man.
But, those sweatshirts are normally made with lower quality materials and priced very low. Usually, they aren't able to provide the warmth and comfort you might want out of it.
This is where you need to invest in some 100% cotton crew neck sweatshirts. Crew neck sweatshirts are especially popular because they don't come with a hood. Sometimes, hooded sweatshirts can be bulky and uncomfortable. But that's beside the point.
There has been a recent shift to the popularity of 100% cotton clothing, some claiming the higher quality and longer wear time. But are those claims true? Let's take a deeper dive into the benefits of 100% cotton garments, and if they're worth the switch.
Why 100% Cotton?
From common knowledge, we all know that cotton is a comfortable material to wear, but what else about cotton makes it so special? Cotton is widely used and manufactured in most of the clothing we wear but it's usually mixed with other materials. 100% cotton clothing can be hard to come by in most retail stores because it's cheaper to mix other fabrics and even synthetic fibers with it.
Cotton is an all-natural material that has an impressive list of benefits.
Controlling Moisture
Fabric made with 100% cotton is extremely breathable and highly absorbent. It's able to wick moisture away from the skin, making it a great fabric for exercise clothing. But sometimes, when wearing a sweatshirt, your body temperature can go up, causing you to sweat. Cotton will make sure you remain nice and dry. 
Insulation 
Not only can 100% cotton clothing protect you from sweating in the warmer months or during exercise, but it can also trap needed heat in the colder months. Cotton is unique in the way it's able to trap air between its fibers, keeping you warm while wearing a cotton crew neck sweatshirt. 
Overall Comfort
Not only is 100% cotton clothing practical, but it's also just more comfortable than other types of fabric blends, especially in sweatshirts. This material is easily stretchable and very durable, so your cotton clothing will last much longer than other clothing pieces in your wardrobe.
Where to Find
To find the perfect 100% cotton sweatshirts, check out Just Sweatshirts. This online store has the best selection of sweatshirts, sweatpants, and hoodies, all made with 100% cotton. You notice the difference and overall quality of the clothing from justsweatshirts.com.