Things To Consider While Choosing Architectural Photographers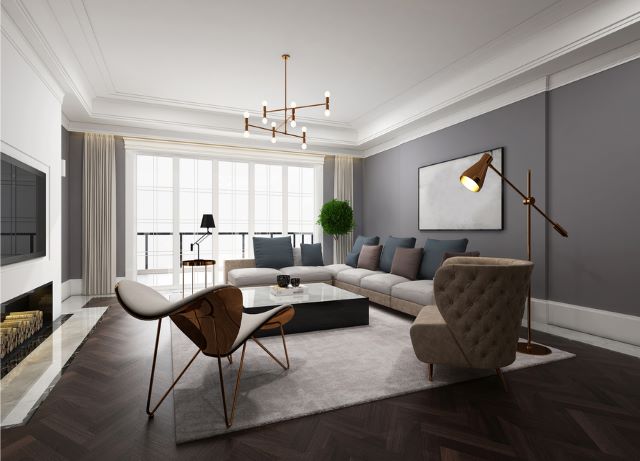 The art of taking distinctive, beautiful, and accurate photographs of buildings is known as architecture photography. It also comprises taking pictures of the interior and exterior of buildings, bridges, other structures, and cityscapes. This type of photography is less dynamic than other photographic genres since it necessitates a significant amount of time spent in reflection upon an image or surroundings. You might not thus need a quick or continuous shooting mode camera. However, you must pay attention to the image's quality.
Architectural photography requires a skilled eye, amazing technical prowess, and photographic elegance developed over years of industry experience. Top photographers in the industry take great delight in capturing the soul of the structures they are entrusted to photograph, bringing to life the architect's vision, the designer's inventiveness, and the builder's technical proficiency. There are numerous photographers who give the best architectural photography in Trivandrum.
Any photographer can take pictures of your building, but you need an expert to really make your architectural design come to life. Choosing the proper architectural photographer is essential for ensuring that the photographs accurately reflect the architect's or designer's vision as well as the structure's design aesthetics. Quality architectural photography is a significant investment to highlight and market your work. Consider the following while choosing an architectural photographer:
EXPERIENCE
The photographer you select ought to have a portfolio of work, a good reputation, and at least a few years of demonstrable expertise shooting architectural subjects. When you peruse their portfolio, you need to be excited, inspired, and certain that they can portray your architectural subject in the finest possible light. Make sure their work meets your expectations for quality. Their pictures ought to correspond with their prices. Many photographers maintain online portfolios of their work. During your conversation with the photographer, you can also ask for a sample portfolio of printed pictures.
SHARE YOUR IDEAS
You must be able to communicate your photographic vision to your photographer. They must comprehend your building in order to accomplish this. The best architectural photographers understand how important it is to research your building before the photoshoot. They'll accompany you on a tour of the building as you highlight its best qualities and discuss your personal favourites. Give the photographer as many details as you can about your structure. As they explore the building, let them ask questions. You'll get better photos if the two of you have the same vision for the construction.
BUDGET
Make sure the photographer you choose is within your project's budget. Don't be hesitant to ask questions about the specifications to make sure you receive the anticipated number of photos for the appropriate cost. In order to provide you a precise estimate, your photographer needs to be aware of the project's complete scope. Your project's expenses may increase if you require a complete bundle of digital use and print-quality images. Once you've hired a photographer, keep to the predetermined project parameters to prevent extra costs. Don't try to save money by hiring a less expensive photographer. You run the risk of getting poor quality work or an unreliable photographer if you choose to pay less.
Read More: Top Reasons why divan beds are the best choice for your home
GOOD LISTENER
A professional photographer makes an effort to comprehend your messaging and what it conveys to the viewer. Working with a photographer who comprehends your visual requirements, limitations, and financial limits will be a lot simpler than working with one who does not.
POST-PRODUCTION SKILLS
The photographer you select should also have a strong background in post-production techniques including exposure, sharpening, colour grading, removing distracting aspects, altering perspective, and adding highlights. A photograph will become quite stunning after these last touches have been added.
CREATIVITY
The most effective architectural photography combines art and science. It requires a photographer to have a great eye for detail, a talent for accentuating areas of distinction, and the ability to select the most attractive angle and lighting. Architectural photographers in Trivandrum employ creative thoughts and cutting-edge technology and ideas to produce stunning images.
RIGHT LIGHTING
Your images' appearance can be greatly altered by lighting. Daylight and nighttime views of your building are different. The timing of your architecture photoshoot may be impacted by your choice of lighting. Make use of your photographer's knowledge. You might require images of your structure both in the daytime and when it is illuminated at night, depending on the purpose of your photo concept. Make certain to go over every last detail with your photographer. They can advise you on the optimum time of day to take the best pictures of your structure. Depending on the time of day that showcases your structure in the finest light, you'll need to plan the staging of your building with the photographer.
TECHNIQUE
A talented photographer will have the equipment, technical know-how, and creativity needed to realise cutting-edge ideas. They must use expert command of a variety of photographic equipment to portray the beauty and intention of your structure in the most intriguing and distinctive way possible.