Things to know when going to Triund Trek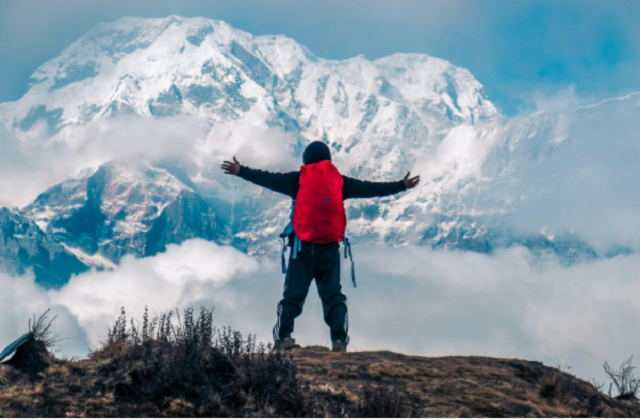 One of the most popular treks along the Himalayan peaks is the Triund trek. The breath-taking views of the Kangra Valley and that of the snow-covered Dhauladhar ranges promises a perfect backdrop for all those seeking a hassle-free trekking flavor of the mighty Himalayas. As you proceed with your trekking adventure, you get to witness the charm of Rifle Horn, Moon Peak, Arthur's Seat, and Dhauladhar ranges.
Triund trek involves both gradual to steep ascents, which can be easily covered by an amateur. Once you have covered the first five kilometers of your trekking expedition, your trekking journey's later path gets steep and demands a sturdy walk from you.
The best part of your trekking expedition will be driving you through a thick forest cover of pine, rhododendron, and coniferous trees. Your trail continues through a switchback series than to the grassy ridge before plunging altogether in the Kangra Valley. Wait until the sunsets to watch the bright golden lights from the sun solidly hitting the mountain peaks.
Things to consider –
Your backpack –
The backpack for your Triund trek should be as light as possible and contain only the essential stuff. At most, the weight of your backpack should not be anything more than 2 to 3 kgs. Make sure that you carry at least 2 water bottles, sufficient energy bars, some quick-to-eat meals, and a power bank with you.
Triund weather –
Choose a day for your Triund trekking adventure such that there are no clouds or a possibly bright and clear day. As the weather of Triund is uncertain, make sure to carry an umbrella or a raincoat with you. For the most part of the day, the temperatures of Triund remains calm and pleasant.
Triund Camping facilities –
If you are here in Mcleodganj for a longer duration, you can even camp at the foothills of the mighty Dhauladhar range. On average, your camping price won't peak beyond 500 to 600 INR per head. You can even select Indrahar pass or snowline to experience your trekking expedition.
Avoid littering around –
One of the most important things to keep track of is to maintain the hygiene of your surroundings. Under no circumstances, allow you or yourself to litter your surroundings with any plastic bag or wrappers.
Triund Food Options –
All the food lovers will have to keep their yummy tummy under control while enjoying their journey of Triund trek. There are no fancy food stalls available along your trekking route. However, you will only be served with Maggi or omelet or dal with chawal or chawal with rajma. 
Best time –
The best time thing about trekking here is that it is a year-round visiting destination. You just need to avoid the months of January and February as it is this time of the month when the snowfall is quite heavy in this region. On the contrary, the months of March to June offers the coziest setting and comfortable weather to enjoy your favorite Mcleodganj tours.