Tips for Upgrading Outdoor Playground Equipment for Your School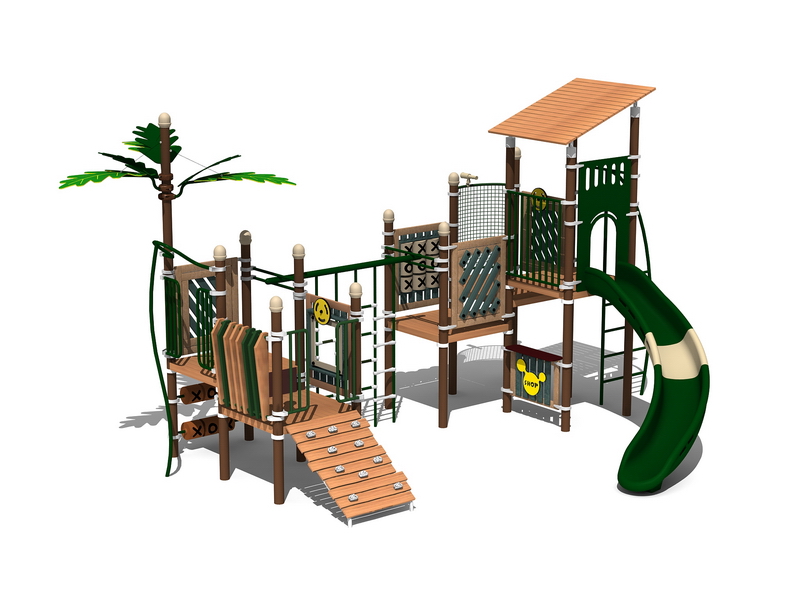 A good playground can make all the difference in a school. If pupils have a space to run and play, it will make their time in school far more enjoyable. They will have something to look forward to during breaks and lunchtime. This can help keep your students engaged while at school and assist in their physical and mental development. A good playground will also make your school more attractive to new students and their parents. An old or worn-out outdoor playground equipment will be boring for children, which will create a poor impression on new students and harm your current student's morale. Therefore, you must do what you can to ensure that your playground looks fantastic and is safe for children to use.
Top Tips for Improving School Playgrounds
There are many fantastic benefits to improving playground equipment for schools. You can enhance safety features that will reduce the risk of injury. You can also add fun and relevant new features that will be engaging to students. It will equally have massive benefits for your school. Here are some tips that can help you to improve your school playground:
Improve the Flooring and Surfaces
This is a vital component of any playground. The right flooring will provide the playground with a safe surface to prevent injury. You will also want a surface that is cheap and easy to maintain. Furthermore, the surface will also need to be entertaining to improve every child's play experience. Various plastic and rubber-based materials will provide you with a durable, aesthetically pleasing, and safe surface that children will love to play on. These options can significantly improve the school playground while ensuring the safety of children that are playing.
Incorporate Nature into Your Playground
Playgrounds are a fantastic way for children to get outside and enjoy some fresh air. Thus, adding nature to school playgrounds is always a popular decision. Using logs and stumps to build games can bring a playground to life. Flowers and other plants can also provide a lot of color and beauty to your school playground. It will also help the playground stand out from the crowd. Adding nature to a school playground will also allow children to learn more about nature and wildlife.
Add Challenging and Exciting New Features
Children come to playgrounds to be entertained. Therefore, you should add exciting and enticing children's play equipment like climbers, obstacle courses, and play towers to your school playground. This allows children to learn about overcoming adversity as well as assessing risk and other valuable life skills.
Provide The Children With a Sheltered Area
Not all children enjoy running around and climbing obstacles. Some children like to relax and play slowly. These children would love a sheltered area with benches for them to enjoy.
Providing the right kind of outdoor play equipment for kids in school will allow them to express their inner creativity, interact socially with their classmates in the field, learn about nature, and build their muscles. Every children's play equipment must cater to all the students in the school so everyone can have a space to play and have fun.