Top 10 foods rich in vitamin C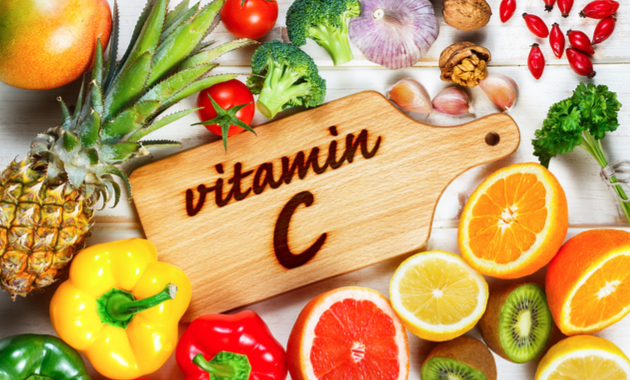 A quick-witted reminder of the benefits of vitamin C
Let us quickly remember that vitamin C contributes to the proper functioning of many physiological functions. It participates in the maintenance of the immune system and the nervous system, in the formation of collagen, it helps to fight fatigue, etc. (1-2) Let us now see which foods to find it in abundance.
Guava
The guava is an exotic fruit known for its sweet taste, which contains vitamin C in high quantity: 228 mg per 100 g. Note that its cousin's papaya, mango, or star fruit also contains vitamin C, among other nutritional benefits.
Peppers
With a content of 184 mg per 100 g, the yellow pepper is in itself a real mine of vitamin C. Regardless of their color, peppers do very well: prefer them raw if you digest them well. , because heat quickly breaks down ascorbic acid.
Chilli
It become to the same family as the pepper, and therefore has the similar advantage of being rich in vitamin C! Likewise, it will be better to consume it raw. Hot pepper or sweet pepper: adjust your choice according to your tastes.
Parsley
The parsley has a nice amount of vitamin C: 177 mg per 100 g. This is an excellent argument for chopping it fresh and raw, directly on all your salads and hot dishes. Thyme, dill, and all aromatic herbs, in general, have the same nutritional advantage: these garnish bouquets to use at will in cooking.
Blackcurrant
This little blackberry is a vitamin C bomb on its own, at 180 mg per 100 g. Not very sweet, blackcurrant is an excellent ally for health. It will be mixed with other red fruits (strawberries, cherries) to concoct a gourmet summer dessert or a vitamin smoothie.
Horseradish
The horseradish is part of brassica, including this family, which contains the plant sprouts and mustard. It will be grated at the last minute to spice up the dishes not to alter its vitamin C content. The spicy wasabi, well known to lovers of Japanese cuisine, is also part of the same plant family and has similar characteristics.
Kale
Like its cousins' red cabbage, broccoli, or green cabbage, kale is an excellent vitamin C source. If you like its bitterness, you can prepare it raw, chopped into a salad, for example. Otherwise, turn to steam cooking, which limits the breakdown of vitamins and minerals.
Orange
The orange is known for its high vitamin C, and good reason! It is the whole citrus family that is full of this vitamin. Bet on orange or grapefruit raw or in juice, or on lemon (pulp or zest, you can enjoy the fruit in its entirety). Vitamin tip: Don't forget to sprinkle lemon juice on salads and guacamoles, or add some to your water bottle. Super P force is a top quality drug that gives out effects for as long as fours in men
The seaweeds
The algae are increasingly common in Western cuisine. They indeed offer excellent nutritional benefits, combined with a salty flavor that will enhance your dishes. The nori, the black seaweed that surrounds including lemurs, the dulse seaweed, and preferred for their high vitamin C.
Breakfast cereals
The breakfast cereals are often fortified with vitamins and minerals to obtain the energy required for the day. Be careful, however, of the sugar and salt added to the mueslis. Prefer cereals over honey or fruit, for example.
Vitamin C food supplements
Supplementation allows you to increase your vitamin C intake: for example, bet on vitamin C supplements Asc2P, Triple C, or Ester C. If ascorbic acid is beneficial in all its forms, its liposomal version particularly well assimilate by the body and will offer you a particularly significant boost ( Liposomal Vitamin C ).
You have understood it: there are many solutions available to you to absorb a sufficient dose of vitamin C. Every day, bet on a varied diet rich in raw or steamed fruits and vegetables, and don't do not hesitate to take quality supplements regularly!