8 Traditional Skin Care Brands To Look For In 2021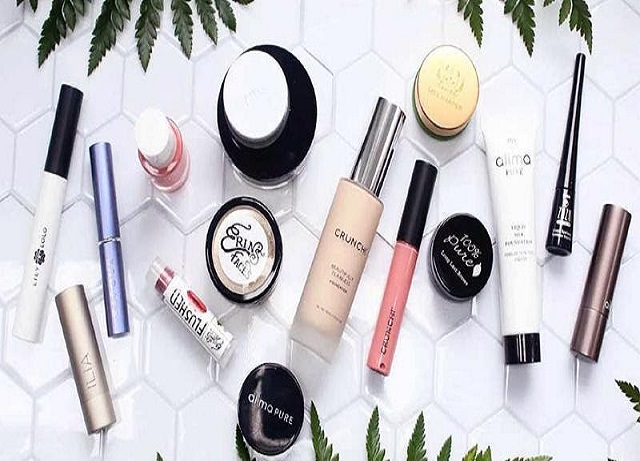 It's a popular saying in India that the best skincare products are present in our households. Time and again we have fallen back to our traditional skincare rituals like incorporating besan in our face pack, or applying Multani mitti every fortnight. Besan and Multani mitti amongst others have been prevalent as an age-old tradition of getting beautiful and radiant skin.
Whether it be the popular Bollywood actress Aditi Rao Haydari, or renowned Hollywood actress Anne Hathaway both of them have emphasized on the importance of natural and authentic skincare several times.
So, to help you get radiant skin like these gorgeous actresses, we have got you some amazing natural skincare brands that will help you get a glowing skin without any application of harmful substances on the face.
Forest essentials
The main motto of this brand is- if you cannot eat it, you cannot put it. Founded in the year 2000, by Mira Kulkarni, this brand has formulated its niche among a vast array of ayurvedic skincare brands. Forest essentials offer 100% natural products that hold the essence of the traditional Indian skincare rituals. The skincare brand also promotes rural communities that help in the development of these products. The products offered by Forest essentials are of high quality and is considered a luxury ayurvedic brand. A favourite of many top-notch influencers, forest essentials is a highly recommended natural skincare brand.
Khadi natural
A brand that is both affordable and easily accessible, Khadi naturals is one of the most used brands. It is available in almost every supermart and has products ranging from a basic aloe vera gel to highly organized Multani mitti packs. Khadi Natural is a 100% organic ingredient-based brand and is also cruelty-free. The concept of the products of Khadi natural is deeply rooted in the traditional Indian skincare ideology. It is underrated when it comes to its product appreciation, but is in fact when of the best natural skin care brands in India.
Skin yoga
One of the most natural brands in India, Skin yoga has gained popularity in a very short amount of time. With its completely organic and vegan ingredients, the products are highly compatible with the skin and are also very effective in its working. Skin yoga has become popular among the youth with its great brand marketing and chic packaging. Skin yoga is one of its kind brand that offers great products for every age group.
Juicy Chemistry
A unique range of products, juicy chemistry offers 100% organic products with the purest form of its ingredients. It is based in Coimbatore and was set up by Megha and Pritesh Asher in 2014. The products have an interesting blend of a variety of products which are highly beneficial for the skin. The idea behind the brand is to produce products that are pure and completely natural and have ingredients which if paired together give the utmost benefit to the skin. Give your skincare a boost with incorporating the products from this cool brand.
Azafran
A certified organic brand, that believes in the ideology of 'Farm to face'. Azafran Organics has their farm where they grow the organic ingredients that are used as the raw material for their products. This is a great brand that makes sure that their customers receive quality and trusted products. The brand specializes in great toners and oils and is highly loved by its customers. Though the brand is still expanding it has formulated a loyal base of customers.
Mamaearth
A brand which one could see the influencers endorsing is gaining popularity amongst the Indian population. A completely natural and cruelty-free brand, Mamaearth provides a range of products that are native to the Indian culture. It has a variety of products ranging from ubtan face wash to vitamin C moisturizer, mamaearth tries to incorporate traditional products in an easy basic routine of a person. A must-try brand, Mamaearth is making a complete target audience for itself.
Ruby's organics
After talking about these six fabulous skincare brands, I thought of laying down a brand which apart from a great skincare range presents its customers with a beauty range as well. India's first organic makeup brand, Ruby's organics was founded by Rubeina Karachiwalla as an experiment in her kitchen. And gradually, the brand has gained nationwide recognition amongst people who are a believer of sustainable living. This brand has a range of beauty products- blush, lipsticks, and whatnot. This brand is vegan, organic, and highly sustainable. A brand that believed in inclusivity as well as sustainability. It is definitely a must-try.
Burst of Happiness
A brand which signifies its name correctly, Burst of happiness is a skincare brand that wears by the sustainability factor of its products. 100% organic and eco-friendly, this brand offers skincare and hair care products at affordable prices. Its body butter is what people say is the ultimate best. A brand defined by its motto of providing organic products, it is definitely working forward to bringing a smile on its customer's face.
Kama Ayurveda
A brand that is renowned for its great ayurvedic beauty formulas, Kama Ayurveda brings the best of Indian ayurvedic magical portions to the people. It is both natural and effective, and is highly recommendable to someone who prefers ayurvedic brands over any other. Moreover, Kama Ayurveda is also affordable and does not leave a hole in the pockets on its purchase. 
The above brands are a great symbolism of modernism with traditions at its root. Whether it be a face cleanser or a moisturizer, all of the products by them are organic, sustainable, and are sourced from the traditions of Indian beauty regime. My mother always used to say that you shouldn't put anything on your face until you can eat it, and I think this is the perfect one line reference to the brands I have mentioned above.
These brands are a must try, and are highly reliable at a time where the markets are flooded with brands which blind its customers. Do give these brands a try !!