Turquoise gemstone jewelry: The best healer gem you can have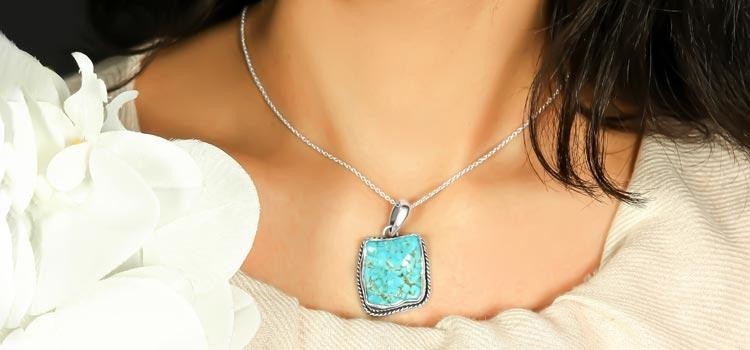 Did you know your favorite jewelry piece could also better your life? Gemstones are bestowed with exceptional healing properties that they were worn even to heal long-term illnesses. In addition, ancient people wore it while traveling to ward off any danger. With the reputation of being one of the first crystals to be mined, Turquoise has been used immensely for its magical benefits. This blog will tell you all the reasons why your jewelry collection is incomplete with Turquoise accessories.
The deep tone of the stone's color makes the Turquoise jewelry look so exotic and suitable for almost all kinds of occasions. For buying authentic gemstone jewelry, you can check the collection at Rananjay Exports. They have a wide variety of gem accessories in terms of designs and themes. The Native Americans saw the gem as a sacred one. A favorite of the royal ancestors, the gem was used in the crowns and swords for good luck. However, there is more to this gemstone than its calming blue color.
Origins of the gem
The name of the gem comes from the French word "Pierre Turquoise," meaning "Turkish stone." It was named so because it was brought to Europe from Turkey through trading exchange routes. In the Arabic language, it was called "Fayruz," which means "Fortunate Stone." Found in 5000 BC, the gemstone has been used for its healing properties since then.
How does it look like?
It is opaque in nature and occurs in blue, blue-green, and greenish-yellow shades. It is valued in its intense sky-blue color, although other gem shades are also in demand. The shades of the gem depend upon the iron-copper content in it. It has a waxy luster and a hardness of 5-6 on the Mohs scale. The crystal may also have inclusions from the host rock in the form of exciting patterns of brown or black color.
The gem as a protective shield
Turquoise was popular to protect from the enemies in the older times. For example, Aztecs used the gemstone to physically protect themselves from their enemies and also from the negative energies. The gem has been used for people suffering emotionally. It is said to alleviate stress and bring positivity to life. It's a source of hope and helps the wearer recover from past traumas. It also gives you courage and strength.
The gemstone also takes care of the well-being of the wearer. It brings good luck and hopes to lead the life being happy. It will heal issues related to the throat chakra. It helps with a sore throat, allergies, respiratory problems. It also allows you have better communication with others. The gem is generally worn in that area, so it works effectively there. Gems work well when they are in touch with your skin. A Turquoise pendant is advised if you want the crystal to heal these problems.
The gem is also effective in case of issues like rheumatism. It has anti-inflammatory properties and is also beneficial for the immune system. It helps in the absorption of nutrients. Since our gut health is also responsible for our mood, it keeps the acidic anxiety away. It helps with mood swings and helps in feeling fresh and cleansed.
The gem in jewelry
Turquoise makes for gorgeous jewelry. The gem gives a statement appeal to the accessories. The great appeal of a Turquoise necklace will set the perfect tone for any big event. It looks chic with the light-colored outfits and adds glamor when combined with a dark color dress. Similarly, Turquoise earrings are a must-have for accentuating the look of a monotone dress.
Turquoise bracelets look chic and have a modern appeal to them. The gem's color looks so ravishing that it captivates the onlooker with its unique appearance. Turquoise ring can be found in exquisite designs and patterns. These are quite popular in oxidized silver and can be paired with white formal or informal shirts. These also look excellent against a black outfit.
If you are buying this gemstone jewelry for daily wear, make sure it has a protective setting for the crystal.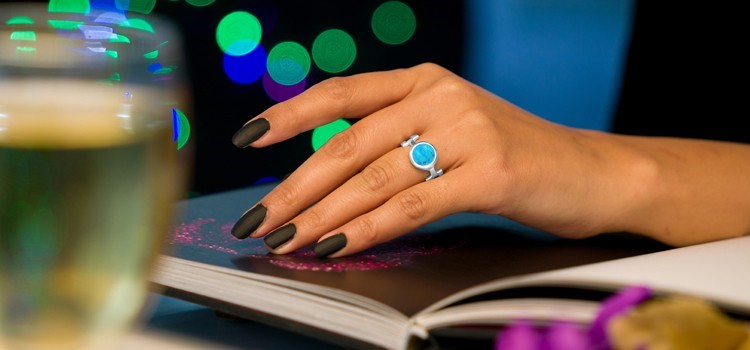 Where to go for authentic gem accessories?
I always suggest to my clients Rananjay Exports when it comes to genuine gem accessories. They have wholesale gemstone jewelry designed in 925 sterling silver and rose gold vermeil.
Author bio
My name is Malani Hall, and I have great writing experience in the field of gemstone jewelry. I have written informative articles on gemstone turquoise ring and relish expressing my knowledge on more such creations. At Rananjay exports, I believe in writing about the various unique gemstones to make your search and buying easy.