Homeowners Insight: Understanding Residential Roofing Contractors Insurance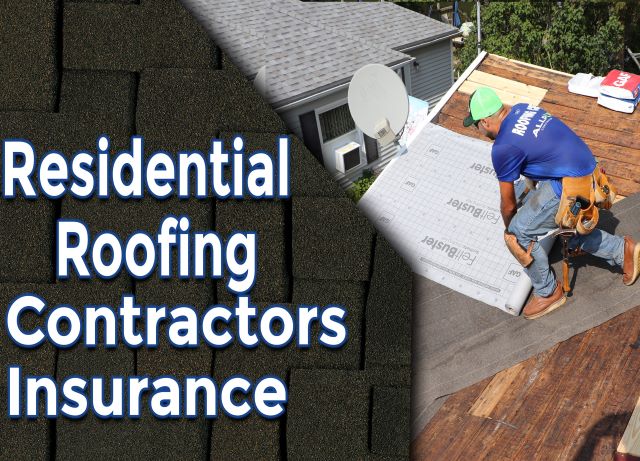 Unless a homeowner is familiar with the roofing construction industry, he might not know anything about residential roofing in the neighborhood. Residential roofing contractor's insurance is a subject for every homeowner. It is not all about accepting the lowest bid for your roofing. Do you know companies with roofing contractor's insurance in your local? It is best to hire a roofing company equipped with all of the insurance expected of a roofing contractor. If not, you may encounter liability if any incident occurs on-site with an uninsured roofing contractor.
Types of Residential Roofing Contractors' Insurance
Most states demand roofers be fully insured. If any roofer does not adhere to this rule, do not hire them for your roof installation, repair, or maintenance. There are mainly two kinds of roofing contractor's insurance, namely:
General liability insurance
Workers' compensation insurance
Roofing Contractors General Liability Insurance
General liability insurance is necessary for every qualified roofing contractor. This kind of insurance offers coverage when a roofer damages your property or causes injury to a non-worker on site. Safety should be your first thought when hiring a roofing contractor for your roof project. General liability insurance is a means of applying safety consciousness. You do not have to pay from your pocket when damage is caused on your property or injury inflicted on a non-worker by a worker on-site. 
Roofing Contractor Workers' Compensation Insurance
A roofing company that does not have any protection over its workers or crew is not reliable. You should check the company's safety rating you are about to hire for your project. Your choice roofing company needs to have the workers' compensation insurance. This is sure protection over their employees and customers too. Roofing is one of the most dangerous works, according to research. Who would bear the cost if a roofer suffers a severe injury while working on your roof?
The worker's compensation insurance protects the crew. Peradventure they get injured or sick during working on-site and cannot get back to work, they get fully compensated. Homeowners would be held responsible in most cases if any worker dies or gets injured while working on their property. To avoid these issues, it is safer to hire fully insured roofing companies for your roofing projects.
Homeowners Prevention
Many homeowners do not consider these "what ifs" when choosing a residential roofing contractor. Not minding these questions could lead a property owner into encountering a disastrous event. List out all the roofing companies in your locality, and select only those with these two kinds of insurance. Do not stop there. Ask to see their proof of insurance. If your roofing company is subcontracting the project, ask to see the subcontractor's insurance.
Conclusion
Prevention is better than cure. The better you choose the right roofing company for your home, the safer it is for you and the company involved. Don't be tempted by cheap roofers. Instead, follow the right process for hiring standard residential roofing services, and save yourself from unforeseen circumstances.