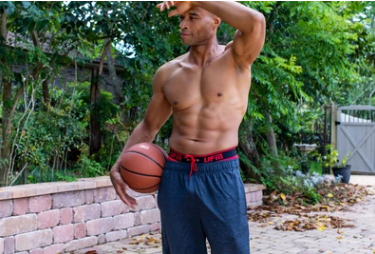 Underwear is a type of clothing worn inside garments and in direct touch with the skin, but it can be made up of more than one layer.
What is the purpose of wearing underwear?
Perhaps we're wearing them because our parents insisted on it? Or was it because it was required of us by society? Because if we don't, aren't we going to be treated as outcasts?
There are several reasons why people wear underwear. A pair of well-fitting underwear made of breathable fabric can provide several advantages. Only clean, well-fitting underwear that is changed regularly is covered. Clothing, such as those crotch seams on jeans that go directly between your legs might irritate your genitals; therefore, wearing underwear can help.
Furthermore, constantly wearing your underwear is sanitary and may help you avoid unpleasant health problems. Furthermore, deciding what to wear will be easy because having underwear will eliminate any concerns about what may be seen if your pants or shorts malfunction.
What are micro swimwears?
Micro Swimwears come in several shapes and designs, ranging from teardrops to the ultimate in barely there, the adjustable micro g-string. Micro swimsuits are also available in various formats, colors, and fabrics, ranging from bright solids to exotic motifs and even sheer when wet materials, allowing you to express your desire to expose it all.
What is pouch underwear?
Pouch underwear is a form of underwear that is only worn by men. The front of the garment includes a soft cup that provides more room for a man's genitals. Pouch briefs offer a man's genitals adequate support and a pleasant fit. Finding underwear with a pouch that fits properly might be challenging for some individuals.
Why do men prefer to wear micro-swimwear? OR Why micro swimsuits and why for men?
It is getting more common for males to wear less on the beach in today's climate. Without question, yes. On most beaches, it's a common sight. Even some men aren't scared to show off their bodies. Men will do things at the pool or on the beach that they would never do in public. As a result, it has become more socially acceptable.
Guys are dressed in something that no one would consider to be swimwear, yet they look great in it. On beaches and other places, there are a lot of males wearing this micro swimwear.
Male bathing was done naked in Roman antiquity, as evidenced by murals and classical artworks portraying nude swimmers enjoying this leisurely pastime. Various societies developed different standards over time, and some mandated that bathers and swimmers wear an item of appropriate clothing, which might be anything that covered the minimum requirements.
Today's Men's pouch swimwear trend ranges from the ever-popular swim trunks that provide more speed and smoothness for swimming to the looser, boxer-style swimwear that offers more coverage. Comfort and quick-drying are prioritized, as well as durability and color preservation.
Some benefits are –
To promote air circulation, a pouch is utilized instead of a solid cloth, guaranteeing that the regions covered by the net do not stay moist.
Men's pouch swimwear also creates a smoother line beneath the swimsuit since anatomical characteristics are evened out, making size and location variations, as well as movement, less noticeable to observers. This might be a valuable tool for individuals who are concerned about their appearance.
Men's pouch swimwear isn't overly lengthy, thick, or clumsy. They're light and easy to wear. There are a wide variety of swimsuits available, ranging from vivid designs to simple hues.
Men's pouch swimwear isn't overly lengthy, thick, or clumsy. They're light and easy to wear. There are a wide variety of swimsuits available, ranging from vivid designs to simple hues.
The pouch in the swimwear was designed to hold the manhood in place while preventing itching and chafing. Because the intimate areas of the body are the most delicate, pouches are required or do not hurt the thighs.
The pouch in a pair of swim trunks is designed to offer support for the genitals when swimming.
In a similar way as brief-style underwear, the pouch wraps the genitals close to the body. This keeps them out of harm's way while exercising.
Men's beach bodies are more identical to one-piece swimsuits used by women. It's still a swimsuit that allows him to swim comfortably in both the pool and the sea while also sculpting his figure. The beach body is excellent for concealing minor flaws while displaying the rest of the body.
Why not try wearing micro swimsuits to the beach if you're bored of wearing regular swimwear to the beach and want to flaunt your physique like never before? These great swimsuits will allow you to cover up just enough to avoid getting in trouble while also flashing off as much as possible.
Let Us Wrap It
Men's pouch swimwear comes in various styles, including swim briefs, swim shorts, and swim boxers. Be cautious; they are not all suited to the same circumstance or to meet the exact requirements. Some are designed for the beach, while others are better suited for the pool. The most crucial step is to decide which criterion you want to prioritize: comfort, style, or resistance.
People wear micro swimwear for various reasons, one of which is to make them feel more comfortable and confident. Our underwear serves as our bodily armor. We feel safe and secure in all the right areas, and we're ready to take on the day.
Micro swimwear is without a doubt the most popular swimwear among guys and the star of the beach. And it's because it's the most general model why it's so effective. Its loose fit, which falls more or less to the thighs, is flattering on all body shapes.