Why choosing a backup solution for your PC should always be a well thought-out process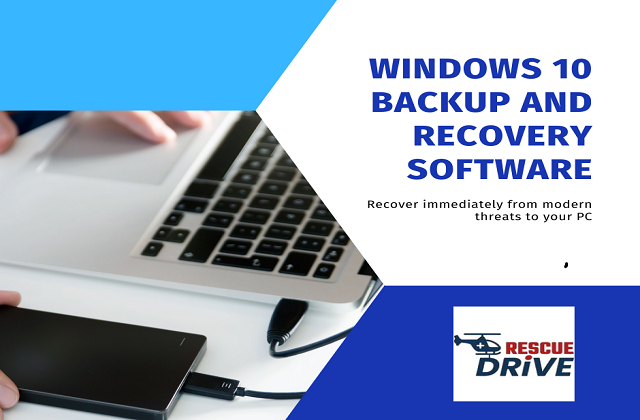 Choosing a backup solution for your PC is something that should never be done in haste. Being in a hurry in such matters means you might end up with a solution that may not meet your needs perfectly. Worse still, if the selection of a backup is not right, it might risk all your data, files and mission critical information therefore pushing your business down the hill easily.
Similarly, we know a backup solution is always a great necessity because no business can afford their PC being down as it can always lead to big losses. With key information and data stored on the PC for most businesses, it's always important to take effort to keep away all the threats and issues that target systems and computers so that it's always easy to maintain the pace and rhythm of operations (windows 10 restore from backup).
A backup solution is often needed for many reasons, including –
Risk factors for PCs, computers and systems are increasing by the day
Risks and threats to PCs are turning more complex in nature on an increasing basis
A lot of time gets wasted in cases where a system is down and a replacement or loaner is sought
Traditional backup solutions are not up to the mark when help is needed for 'remote' basis
Businesses all over the world feel the need for software that can back up entire PC and gets it running in jiffy
The time is right for a backup solution sans any restore process or sans any need for booting rescue media
Modern risks and threats that necessitate a backup solution for your PC 
Threats are getting complex and sophisticated by every passing day o put PCs and systems at higher risk than ever before. They are even capable of taking systems down anytime and worse still, for days on end. If such threats are not dealt timely and efficiently, they can harm any PC and jeopardize the fate and flow of any business.
These are four types of threats that PCs today need to be wary of –
1. RANSOMWARE
Cases are rising where hackers find it easy to use cutting-edge method to lock and encrypt PCs and computers without facing any issues with the safety and protection installed. They go on to hijack the system and demand ransom (money) before giving back access. Clearly, ransomware has to be among the most potent threats that PCs face today across the world.
2. SOFTWARE CORRUPTION​
Software tends to get corrupt no matter how good they are. The worse part, users are never sure when their software will get corrupt and when that happens, it's natural to lose critical files and data therefore greatly affecting the productivity and performance in a critical way.
3. MALWARE & VIRUSES
PCs and systems today are not secure enough to survive the threats of ever-complex malware and viruses. Even the best of defenses are easily broken by viruses and malware to make businesses suffer and lose their precious data and files.
4. HARDWARE PROBLEMS
Even the best of PCs, networks and servers find it hard to escape the clutches of hardware failure and this problem is more normal than often believed. And when hardware failure happens, it's very natural for the concerned business to face loss of productivity on every level.
The right backup solution and their features  
When choosing a right backup solution, it's important to search for the features that are capable of saving PCs and systems from all the threats and risks that are common today. And a good solution will be one that has features cut out for modern-day threats and risks.
Here are some of features you must look for in a backup solution –
Full System Backup & Restore
A right backup solution needs to have full system backup and restore so that any threats can be handled easily and the system restore in a hassle-free manner.
Full Disk Encryption
A perfect backup solution is one that is bootable and that provides full disk encryption to help tide over situations where backup drive is lost and data is inaccessible.
Ransomware Protection  
Ramsomware protection has to be one of central features of any good backup solution so that the rescue drive can be shielded from such attacks. 
Instant Recovery
A right backup solution must provide the feature of instant recovery as it will keep you worry free from any type of risks to the PC.
Recovery on Any PC
A new-age backup solution needs to be portable so that it can be used from a different PC anytime and anywhere and this type of feature always brings a great deal of convenience.
Real-Time Backup
Real-time backup is integral to any backup solution as it minimizes the risks of losing data or files with no trace of recovery.